22 April 2021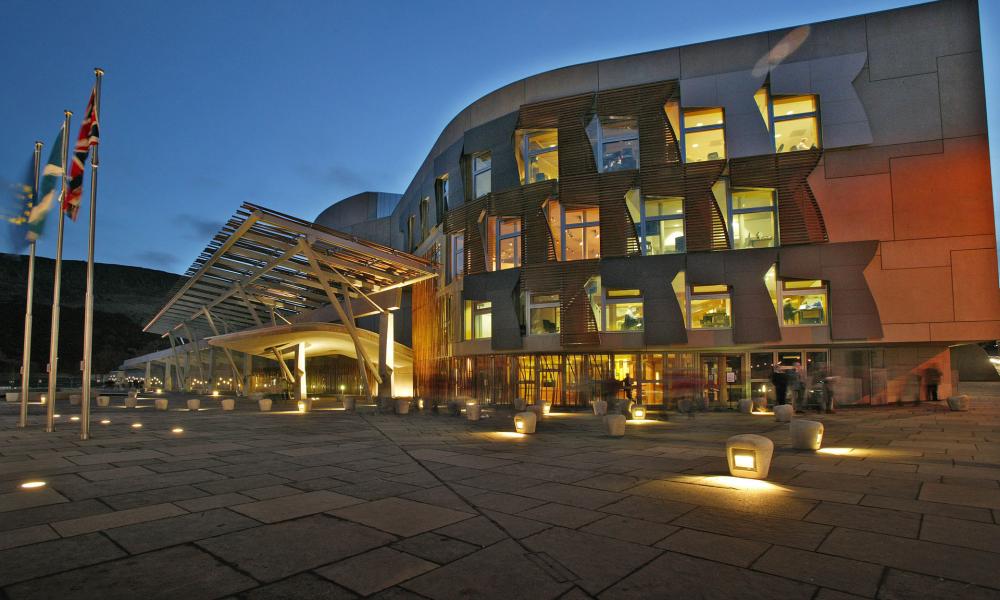 SCOTTISH LABOUR PARTY MANIFESTO - WWF Scotland comment
We will be responding to political party manifestos in the run up to the Holyrood 2021 elections on the 6th May. You can read the WWF Scotland Manifesto here.
During the past year WWF Scotland has been calling for the next Scottish Government to protect and restore Scotland's nature, and to slash climate emissions in heat, transport and farming as part of a just transition and green recovery.
Commenting on the publication of the Scottish Labour Party manifesto today (Thurs) Fabrice Leveque, Head of Policy said:
"It's welcome to see that Climate Recovery is considered as a 'National Mission' in the Labour manifesto, with a strong focus on insulating homes, reducing emissions from our transport as well as recovering biodiversity in recognition of the twin challenges of the nature and climate crises. Proposals to reform Scottish Agriculture to make it better for the climate and nature are well overdue, as is a commitment to create a Scottish Nature network. Regrettably, the manifesto misses the opportunity to accelerate the switch to cleaner heating. Doing so is vital to cutting our climate emissions and would also create many high skilled jobs across Scotland."
On food and farming, Leveque said:
"We welcome the support for public money for public goods principles to inform the future model of rural support, and introduction of the new policy from 2024 – this is essential to support farmers who are on the frontline of climate change and the transition must begin now. We'd like to see this underpinned by the expansion of a Rural Advisory Service  providing jobs, training and skills for sustainable land use. The pledge to bring forward a Good Food Nation Act with a National Food Plan, is also positive, and would help ensure an integrated approach to producing and consuming high-quality food in a sustainable, healthy and fair way."
On cutting emissions from heat, Leveque said:
"It's positive to see the plan to upgrade all homes to at least energy efficiency rating of C or higher by 2030, with funding to help households pay for upgrades. This will create thousands of jobs across the country, as well as helping to meet climate targets. However, we need to accelerate the roll out of low-carbon heating to hit those targets and its disappointing to not see detailed commitments to do this.'
On nature, Leveque said:
"It's great to see a pledge for a new Environment Act, which would include legally binding nature recovery targets and funding. We also welcome the commitment to a Nature Network for Scotland through the National Planning Framework, peatland restoration of at least 20,000ha each year with the phasing out of peat extraction for horticulture, and a pledge for 50% of woodland planting to be native trees. These are all essential measures to tackle climate change, restore and protect nature and to provide jobs as part of a green recovery."
On Transport, Leveque said:
"It's good to see a commitment to increase spending on walking and cycling to 10% of the transport budget, and continued support to households to purchase electric cars. these measures will cut emissions from our most polluting sector, more ambition is needed to make our city and town centres free from vehicle emissions by 2030."
Leveque added:
"Action on climate change in the next parliament will require new efforts across the whole Scottish economy. It is only with ambition across all these areas will reaching our world leading targets be possible. We call on all parties to include ambitious new policies in line with WWF Scotland's manifesto."
"As we look to recover from the Covid-19 pandemic, governments and parliaments have a central role to play in leading the way in tackling these crises, as fairly and quickly as possible. With COP26 taking place in Glasgow in November, will be an opportunity for the next Scottish Government to walk the talk on climate change by accelerating action, putting in place new investments and policies, and ending activities that work against our climate and nature responsibilities."
Notes to Editors
[1] WWF Scotland manifesto https://manifesto.wwf.org.uk/scotland
[2] Scottish Labour Party manifesto https://scottishlabour.org.uk/where-we-stand/national-recovery-plan/