The sniffer dogs fighting wildlife crime
A dog's incredible sense of smell means they can sniff out even the tiniest amount of ivory in a 40 foot container. They really are a vital part of our fight to end wildlife crime and with your support, we're working on innovative ways to stop the trade and fight for our world and its wildlife.
A new way of enabling sniffer dogs to detect illegal wildlife products from just a tiny sample of air taken from a shipping container is being trialled in Mombasa port in Kenya, where a huge amount of ivory passes through each year. The innovative technique, being championed by WWF, TRAFFIC and Kenya Wildlife Service, will be a useful new tool in tackling the illegal wildlife trade and is expected to lead to more discoveries of illicit animals, plants and timber products, as well as helping to identify those responsible for the initial shipments.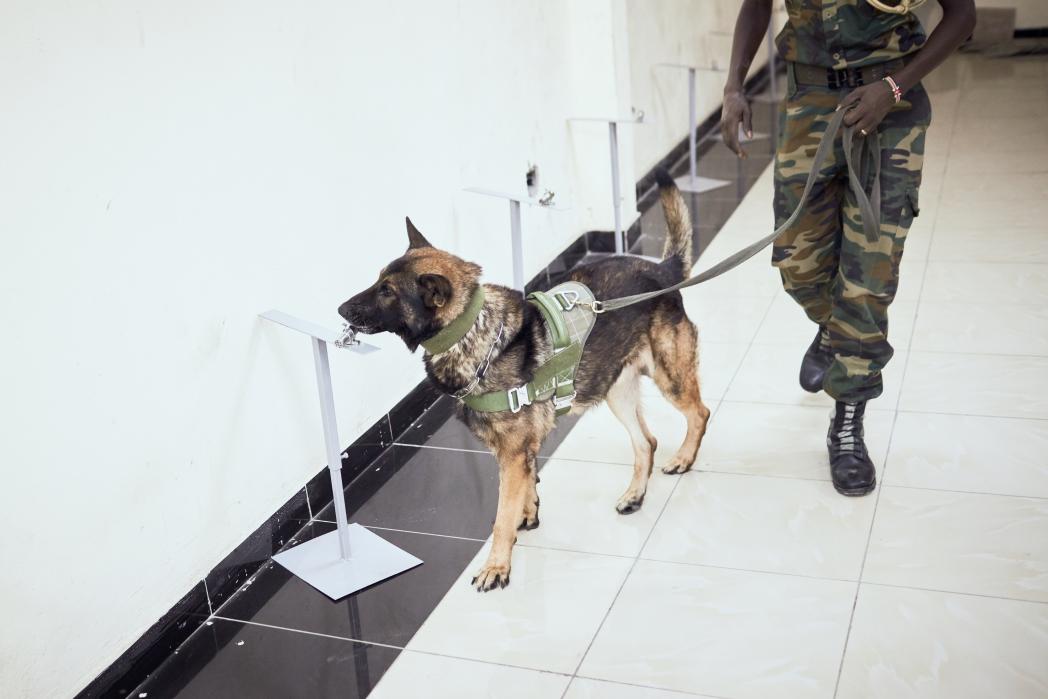 © Juozas Cernius
New technology
This potential game-changing technology is known as RASCO (Remote Air Sampling for Canine Olfaction), and it can help dogs to detect illegal wildlife products more easily. So how does it work?
Initially, air is suctioned out from a targeted shipping container before being passed through filters. The trained dogs are then presented with the filters and, using their incredible sense of smell, are able to sniff out even the tiniest amounts of ivory, rhino horn and other illegal wildlife products. They have been trained to sit if a specific illegal wildlife part is detected, meaning that an container holding illicit items can be easily identified.
KWS has been using sniffer dogs since 2015, with ongoing technical and management support from the African Wildlife Foundation, who sourced and trained the dogs and trained KWS handlers. So far, expert sniffer dogs have been successfully detecting illegal wildlife products, including ivory, from various containers in Mombasa port and in transit, by going from container to container. This new technology could address logistical challenges found in previous methods, including the high volume of containers and hot working conditions for the dogs. In contrast, the new method is quicker and easier for both officers and dogs and can be carried out in climate controlled rooms, which means that a higher volume of containers can be checked in more comfortable conditions for the dogs.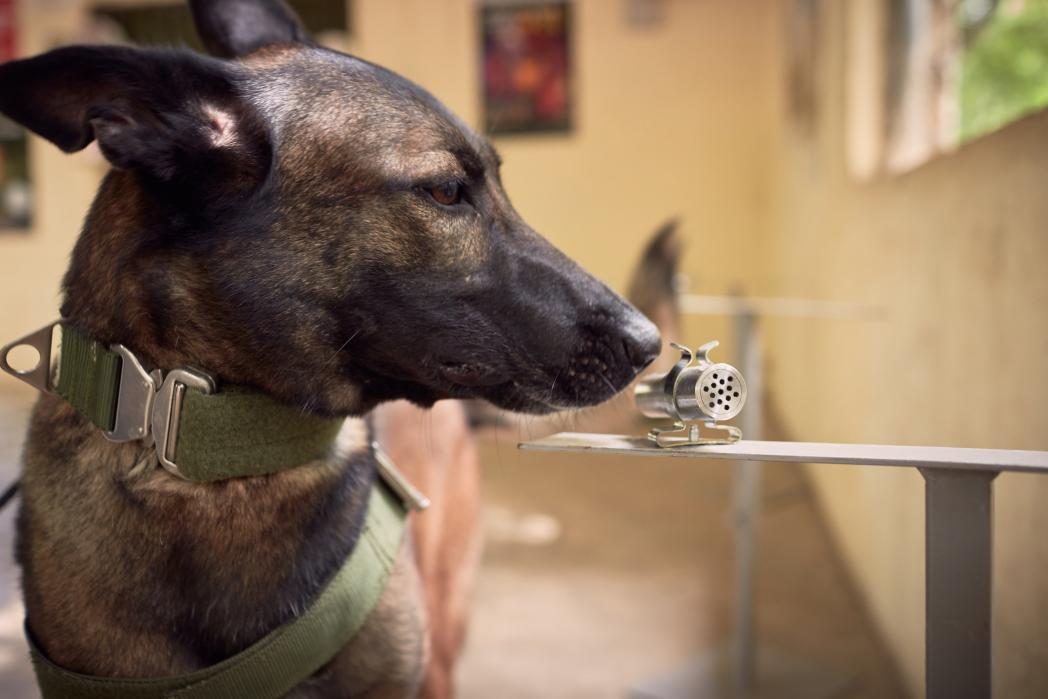 © Juozas Cernius
Why is this needed?
These skilled sniffer dogs are able to detect a range of wildlife contraband, including ivory and rhino horn. Once these products have been seized, authorities can gather more information about the origin of the illegal items and the trafficking trade chain using the relevant shipping documents.  Forensic examination, such as DNA analysis of elephant and rhino horn, can also link products to the scene of the crime. This is a crucial step in identifying wildlife crimes and linking evidence back to poachers.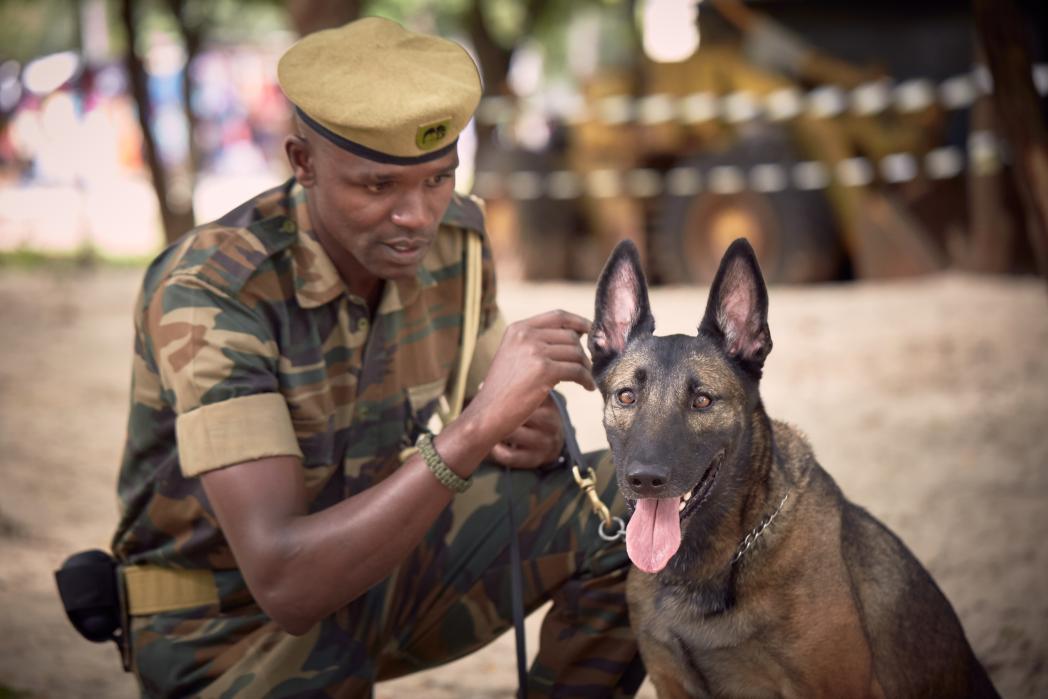 © Juozas Cernius
The illegal wildlife trade is devastating animal and plant populations across the world and affecting some of the world's most iconic animals. Around 90% of Africa's elephants have been poached in the last century, and on average one pangolin is snatched from the wild every five minutes.
With your support, we presented our petition urging global leaders to end wildlife crime with 124,664 signatures at the London Conference on Illegal Wildlife Trade on 11th October 2018.