Spotlight On: The Chase School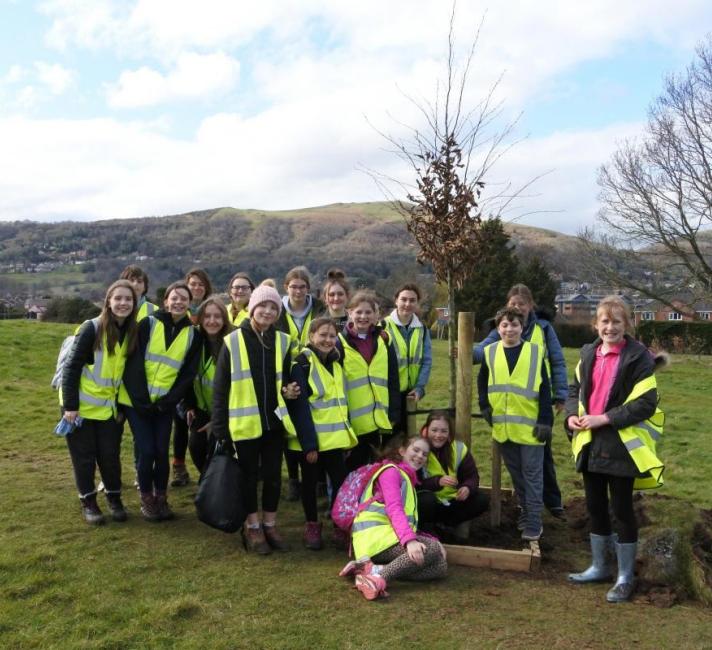 © The Chase School
The Chase School in Malvern declared their own climate emergency back in 2018.
We hear from Eco Co-ordinator and English Teacher Sarah Dukes to find out more about what the students have been up to.
"In 2018, deeply concerned about the climate crisis and eager to take action, our passionate eco committee created videos, wrote letters and delivered speeches to our Headteacher, convincing him of the need for The Chase School to declare our own Climate Emergency. Being a Geography teacher, he immediately agreed. 
Our established group of committed members meet regularly to plan and host events, bake sales and climate clinics to raise awareness of environmental issues; pupils create posters and leaflets, such as our 'Vegan Swaps' information pamphlet and the new recycling signs in every classroom; we arrange meetings with the wider school community, for example the school catering company to discuss how we can make better environmental choices, leading to positive change (plastic packing replaced with 'vegetable biodegradable plastic', reduction in plastic drinks bottles, and more vegetarian options). We have organised whole school eco days, including activities such as bird watching, litter picking, and upcycling plastic bottles, with guests ranging from local councillors to experts from our local Wildlife Trust.
As a school, we have included more explicit links to environmental, sustainable and climate change within lessons, for example, in English, exploring Greta Thunberg's use pf persuasion within her many speeches, and opting for new class reader The Survival Game by Nicky Singer, which follows a climate migrant's journey to Scotland; in DT, exploring sustainability, deforestation and the impact of mining metals on the environment, plus the impact plastic has had and the Great Pacific garbage patches in the oceans; and, in Food Technology, learning about ways to prevent food waste and exploring food provenance, foods grown in UK, organic farming, methods of production, and alternative protein sources."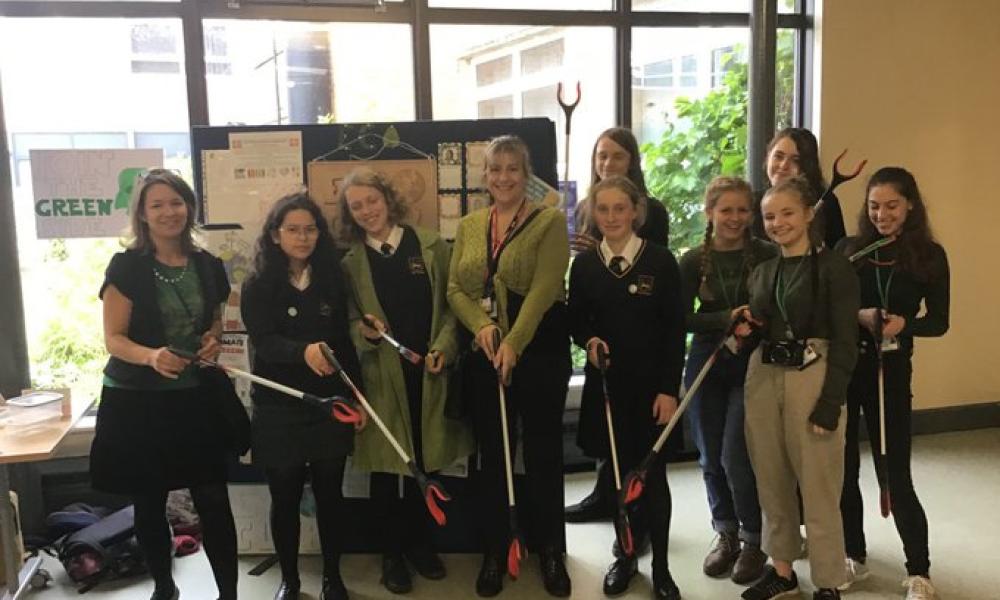 © The Chase School
"Our very supportive Business Manager is passionate about reducing the school's direct and indirect emissions, and we have already started adapting our buildings and systems to prepare for the effects of climate change. We are increasing the number of solar panels we have, plus are developing our green spaces, by planting lots of new trees on site (free for schools from The Woodland Trust), and maintaining the sedum roof on the Science block (which brings lots of eco benefits, such as holding water to reduce flooding, supporting wildlife habitats and aiding air quality).  We have put in a bid for an air source heat pump, put lights on sensors to reduce energy consumption, and are phasing out single-use plastic water bottles by increasing the number of drinking water facilities.  We've had a big push on recycling and keeping our streets and school-site free of litter, have recently installed new EVC chargers, and are working towards reducing the number of cars on the road with a push on sustainable transport."
"I very much see the embedding of sustainability as an enriching and cohesive tool that unites many aspects of school life, with a focus on student mental health and well-being, such as by identifying crisis situations, giving pupils the tools to cope, plus empowering pupils with the knowledge and skills to instigate change.  As an adult, I know how overwhelming it can feel to worry about climate breakdown, and it distresses me to know that children feel this burden. I'm incredibly proud that The Chase Eco Committee empowers pupils to actively, practically know they are making a difference. I'm continually humbled by students' beautiful art-work and videos, their passionate speeches, by them embracing the planning, creating and delivering of assemblies to years 7-10; by pupils across year groups giving up time to attend meetings, write letters to MPs, make and sell cakes, don high-vis vests and go litter picking. It makes me feel better knowing that our school's solidarity may help to ease their anxiety."