Primary school pupils finding inspiration in their local nature.
Pupils in Beech class at Langdale CoE Primary school in Cumbria were inspired to hold their own Environment Day with lots of outdoor activities to learn about protecting the planet and to help out their local wildlife. Teacher Rachel Ashcroft tells us more:
"In Beech class, our Autumn term 2 enquiry-question was 'Why should we look after our wonderful world?' We started by looking at the work of Greta Thunberg and looked at some of the inspirational work she has done to protect our planet and fight against climate change. We became inspired to learn more about what we can do to protect our wonderful world.
We decided to hold our own Environment Day in our class bubble, starting the day by creating sustainable bird feeders in our school forest. It was very exciting to see birds such as Sparrows and Blue tits enjoying the feeders! The children also created posters that included environmental reminders and top tips for looking after the planet. We also did a forest tidy, revamping our mini-beast hotel and tidying our campfire areas."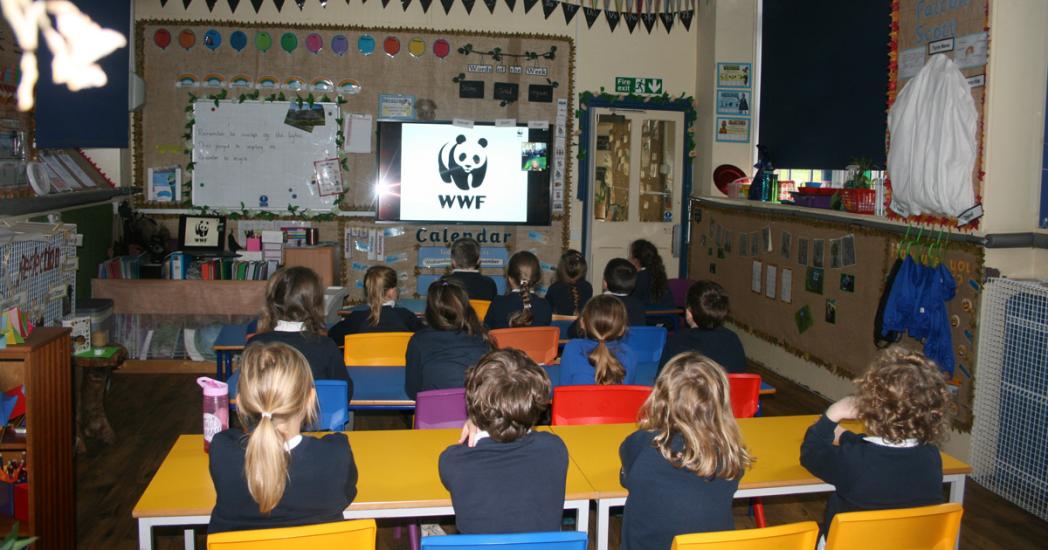 "At Langdale, each of our learners have their own 'Skill-Tree Passport' which includes a range of outdoor skills and challenges, such as animal identification and camp skills, that all children will complete during their time at our school. We completed lots of the conservation activities from our passports during Environment Day! We finished with a live lesson from WWF all about 'Inspirations from Nature', where the children learnt about some of the wonderful creatures on our planet and their unique features. Thank you WWF for the brilliant live lesson, you inspired us all!"
Huge thank you to Rachel and Beech class at Langdale CoE Primary School for sharing their wonderful Environment Day with us!
===
Share your school stories with WWF
We would love to hear more of your school stories based around important environmental topics such as biodiversity, climate change, plastic pollution, deforestation and endangered wildlife. You can share your stories with us by emailing education@wwf.org.uk or by joining our Facebook community group facebook.com/groups/learntolovenature.
Resources