Spotlight On: Sunnyside Primary School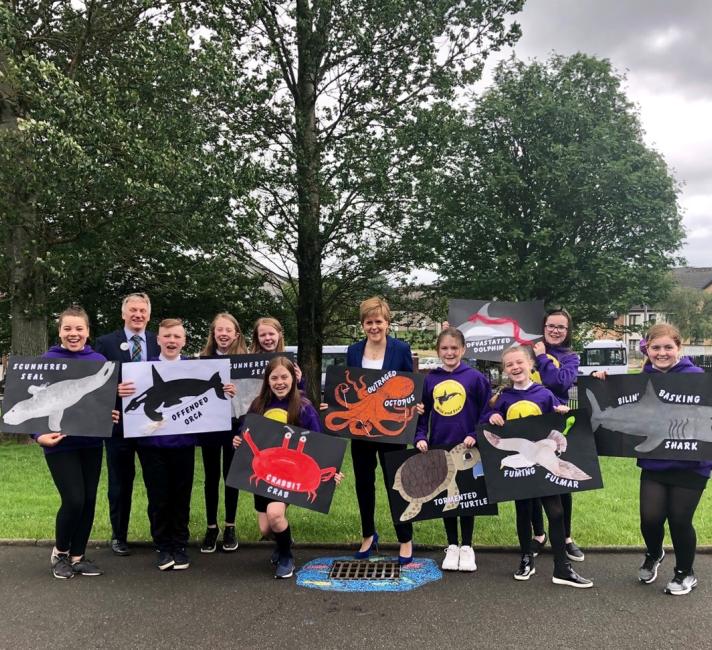 © Sunnyside Primary School
Schools around the UK are doing some amazing things to tackle our climate and nature crisis.
We recently heard from Lisa Perrie, Principal Teacher of Sunnyside Primary School in Glasgow, to find out all the brilliant projects and campaigns they've been working on over the past 6 years!
"Reflecting what was going on in our world, in 2014, there was also a change of climate at Sunnyside.  Realising that they hadn't managed to save the planet by the time they had to go to High School, the outgoing P7 children took their campaigns and set up the Seven Steps, one for each year group with each focusing on a different biome or class of animal. It was the first steps in the journey to Sunnyside becoming Sunnyside School of Conservation. A legacy which has at its core the knowledge that we are all custodians of nature and its legacy will depend on our actions.
Over the years, Sunnyside has created and run many successful campaigns aimed at saving species, protecting our oceans and slowing down climate change.  From engaging with local businesses, to multi-nationals; corresponding with local councils and First and Prime Ministers; taking their campaigns on the road to local schools and running workshops as far away as Tiree, the young people have developed skills and knowledge which will empower them for the years to come.
In 2017, they stared #NaeStrawAtAw aimed at reducing the use of single use plastic and starting with something easy and small – straws.  Their work led to Glasgow City Council changing to paper straws and companies like CalMac also backed their campaign.  Their campaign came about though after they counted how many plastic straws they threw away even as a small school.  The yearly total of 38,000 was horrifying so they invited Muller (who provide the milk in schools) to a meeting.  Muller agreed to change the plastic straw to paper on all their milk cartons and this became a reality in 2021.  The campaigning also took them to London where they presented at Westminster and met with officials from McDonald's to ask them to change their straws too.
#PrettyDeadly was their campaign to get their local council to ban mass balloon and lantern releases.  After writing letters and attending a meeting with the council, this ban was brought into place."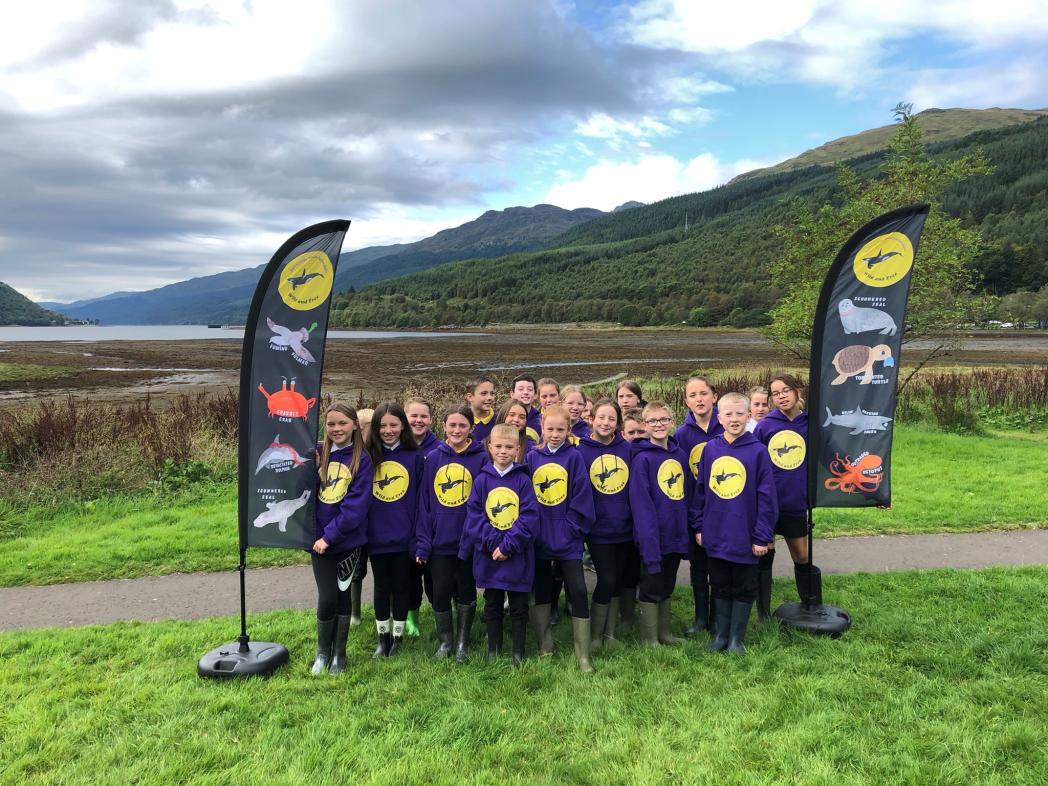 © Sunnyside Primary School
"The most recent success has been with #DrainCampaign.  Started in 2018 in response to doing a beach clean at Arrochar, the school realised that most of the litter there was coming from their city.  Drain Campaign was about reminding people that litter we drop in towns and cities can still make it to the ocean.  The aim was to put a reminder next to drains, so the children created some Scottish creatures like 'Crabbit Crab' and 'Scunnered Seal'.  After presentations and inviting officials to join them on their beach cleans, the council have agreed to put their characters next to drains.
Slowing climate change was their first big campaign and they developed #BearAware, where there are 4 simple mantras which help our polar pals.  They have also heard first hand from visitors from the Marshall Islands the impact that climate change is having.  At COP26 they were fortunate enough to walk with the Minga and hear about how they are being impacted by climate change.
But our biggest success has been that on finding our voice, we have encouraged other young people to speak out too. All our campaigns are aimed at getting children to take up the baton and do the same in their school or community. From the Highlands to London – our Ocean Defenders have delivered talks and presentations and workshops to Head Teachers, teachers, MPs, MSPs and Councillors, but most importantly to other young people. Sunnyside has certainly found its voice but the real joy is in hearing it echo and resonate in other young hearts."