Back in 2015, 195 countries and regional blocs signed the Paris Climate Agreement. They made the bold commitment that the world was working together to keep global temperature rises to 'well below 2°C, pursuing efforts towards 1.5°C. Last week, the Intergovernmental Panel on Climate Change (IPCC) published a landmark report on what the commitment means – how it can be achieved, and how stark the differences between 1.5°C and 2°C of warming.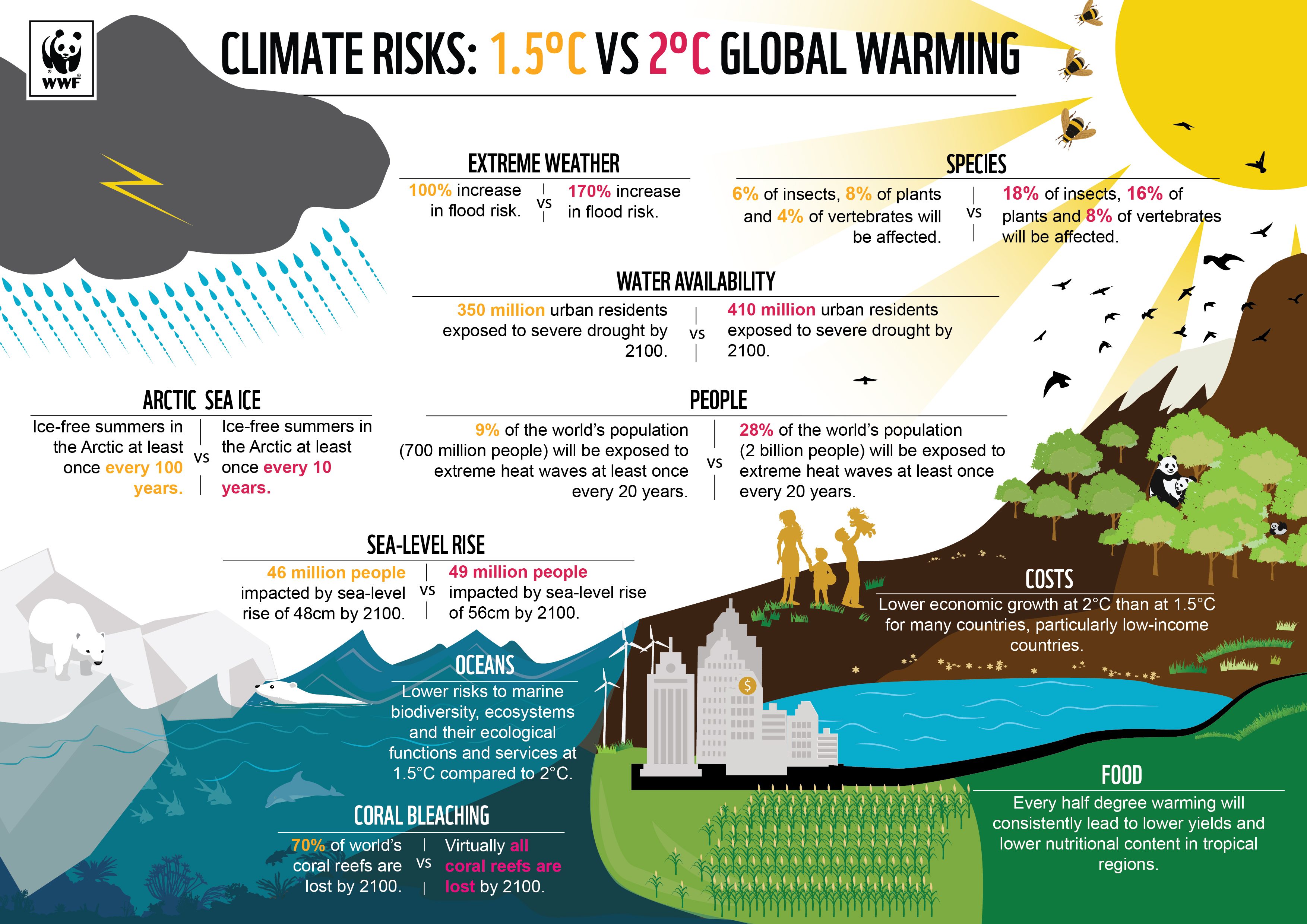 It's all very well to make the commitment – hard fought and won as it was, that's almost the easy bit. The harder bit is how you hold everyone to those commitments.  Well, they thought of that back when they framed the Paris Agreement, and in the discussions that parties to it have had since. They agreed that there'd be a process of ramping up ambition by all countries so that their promises added up to 1.5°; at the moment, we're on course, globally for more than 3°C of warming.
That ratcheting up comes to a head in 2020, five years after Paris – that's when countries need to commit to plans to deliver. The process to get us there is to involve what the UN – with quite the flair for engaging language – called 'facilitative dialogue' in countries. They meant that governments should sit down with people in their country – community groups, civil society organisations, businesses, government bodies (anyone with an interest and a stake, really) – and discuss what that increasing climate ambition should look like.
Fortunately, last year's chairs of the UN climate process (called the UNFCCC – the UN Framework Convention on Climate Change) – Fiji – had a little more flair for the language. In Fiji, they have a concept called 'talanoa'. It means inclusive, participatory and transparent dialogue.  It's based around sharing stories as a means of sharing experience and ideas.  It is intended to help develop empathy between everyone involved so that they're better able to make wise decisions for the common good.  Sounds good, right?  I think we could do with a bit more of this talanoa in our own political processes, here in the UK!  Not least because it's specifically not about blaming people and being critical – it's about working together, respecting one another, and making wiser and better decisions as a result.
So, that process for delivering enough climate action to keep warming to 1.5°C is now called the talanoa dialogue. All countries should be undertaking meetings and events as part of this dialogue. And that's exactly what we're doing on Friday 19th October – at the end of the UK Government's Green Great Britain Week.  WWF is working with the Business, Energy and Industrial Strategy (BEIS) department to host a UK talanoa dialogue event.
Businesses, charities, community groups, and devolved governments are coming together in our beautiful headquarters, the Living Planet Centre to answer three questions: where are we; where do we need to get to; and how do we get there.
We're not forgetting the transparency part of talanoa.  We'll write up the conversation for others to read and think about and respond to. In fact, we're also going to draw it!  We've got an artist spending the morning with us to try and represent the conclusions of the conversation in some pictorial form.
What's more, we're going to encourage people to tweet out views, ideas and thoughts that the day's stories provoke. So if you want to take part from afar, keep an eye on #Talanoa and #GreenGBWeek – and feel free to chip in!
Paris – and more recently, the IPCC – make it abundantly clear how important it is to take urgent action on climate change. At current rates of warming, one in six species worldwide is at risk of extinction. The extreme weather that we already see at 1°C of warming will get worse and worse – destroying lives and livelihoods, in poor and wealthy countries alike. And we know that the risks are much, much greater at 2°C than at 1.5°C.  For example, whilst we can hope that maybe as much as 30% of the world's corals survive at 1.5°C; at 2°C, we lose pretty much all of these beautiful, precious and critically important habitats from our oceans.
So we need to get on with it! And that'll be the backdrop of our talanoa dialogue in Woking this week. We'll let you know how it goes.