St Colm's High School in County Londonderry are top of the class in Sustainable school award.
As winners of the Tes Sustainable Schools Award 2019 (supported by WWF) St Colm's High School first began their sustainability journey with projects focusing on litter and biodiversity. Since then, the school has also looked at improving pupils' health and wellbeing, inspired by the need not just to clean up broken bottles in a local children's park, but to tackle the culture of under-age drinking that was leading to the problem.
"The inclusive nature of some activities helps draw out children who may find elements of school life challenging," said a school spokesperson. "There's no discrimination as everyone can plant, paint, dig, go outside and take part – and the fresh air and physical activity, and the friendships that are made, are hugely beneficial. All of these things help develop confident children."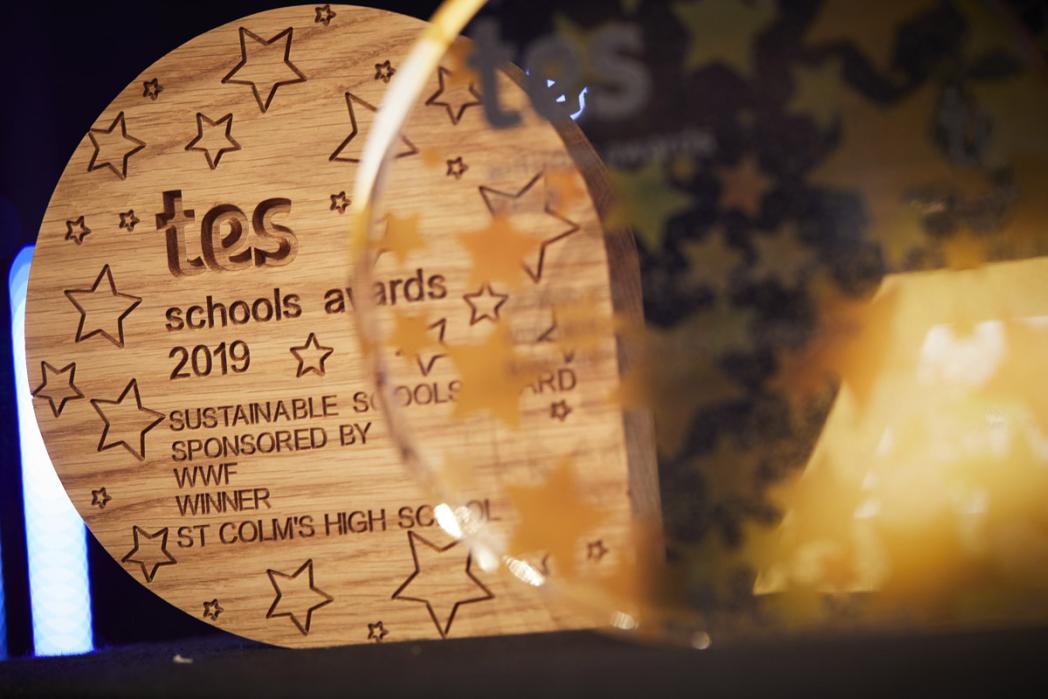 The judges praised the smaller actions – such as how strawberries and tomatoes grown in the school greenhouse are served in the canteen – and the bigger actions, such as the creation of the biodiversity health trail made by the school, where local people have planted more than 250 trees in memory of deceased loved ones, and where they come to walk and relax.
"The connections with the community were key to the success of their programme, showing a whole-school approach linking mission, decision making, curriculum, community and communication." the judges added." the judges added.