We've released new images of tigers in Bhutan, captured on camera trap by international photojournalist Emmanuel Rondeau.
The images provide evidence that tigers are actively using stretches of land that connect protected areas – 'wildlife corridors' – showing how important it is to protect them.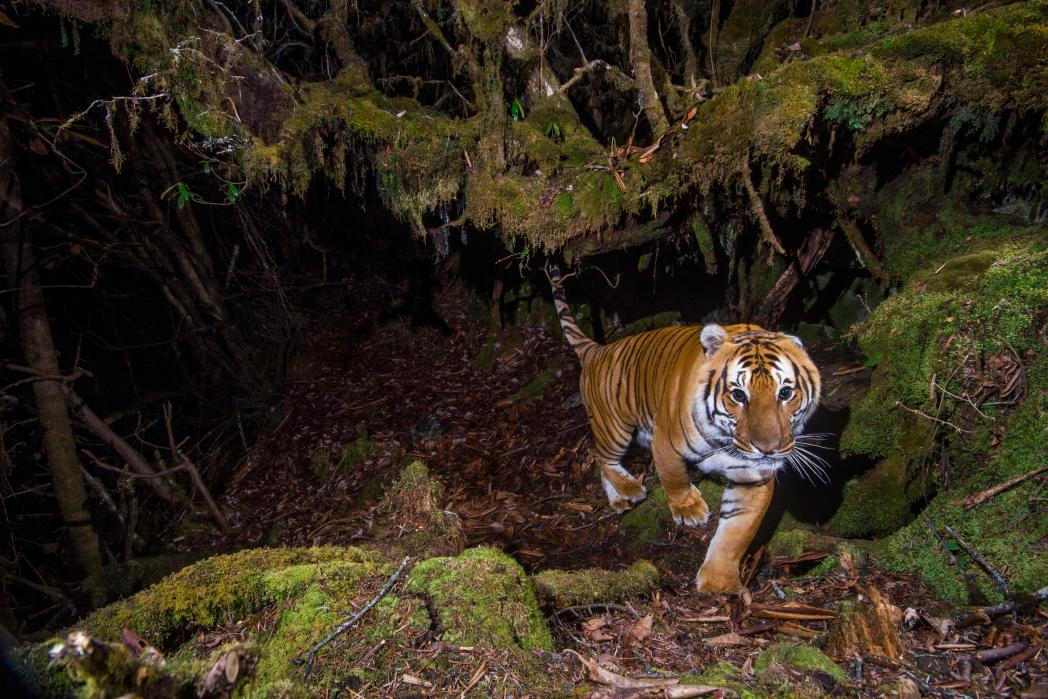 Emmanuel Rondeau / WWF
Capturing tigers on camera
Bhutan, the mountain kingdom nestled in the Himalayas in between India and Tibet, is home to only around 100 wild tigers, meaning that Emmanuel's mission to find and capture them on camera was no easy task.
Guided by WWF field staff in Bhutan, he placed eight camera traps more than 3,500 metres above sea level in an area of land between two national parks. Conditions were relentless from the outset, and the team faced torrential downpours, snowfall, high altitudes and extreme terrain.
Helping tiger conservation
Emmanuel's goal was to demonstrate that wildlife corridors are used by tigers in Bhutan. These corridors are lifelines to otherwise isolated populations – they're critical to genetic diversity and long-term conservation.
The images Emmanuel finally captured will enable the team at WWF Bhutan to push for better protection of these areas. 'Corridor 8', where Emmanuel placed his cameras, is under pressure from plans for a hydro dam, highway development and conflict between wildlife and people. The team can use Emmanuel's images as extra evidence of how important these areas are for the endangered big cats.
There is still a lot that needs to be learned about these corridors, and comprehensive scientific studies have never been done. The new footage gives Bhutan a solid basis to develop proper management plans for these areas.
The team will also be able to use the images with local communities to encourage local people to get involved in tiger conservation.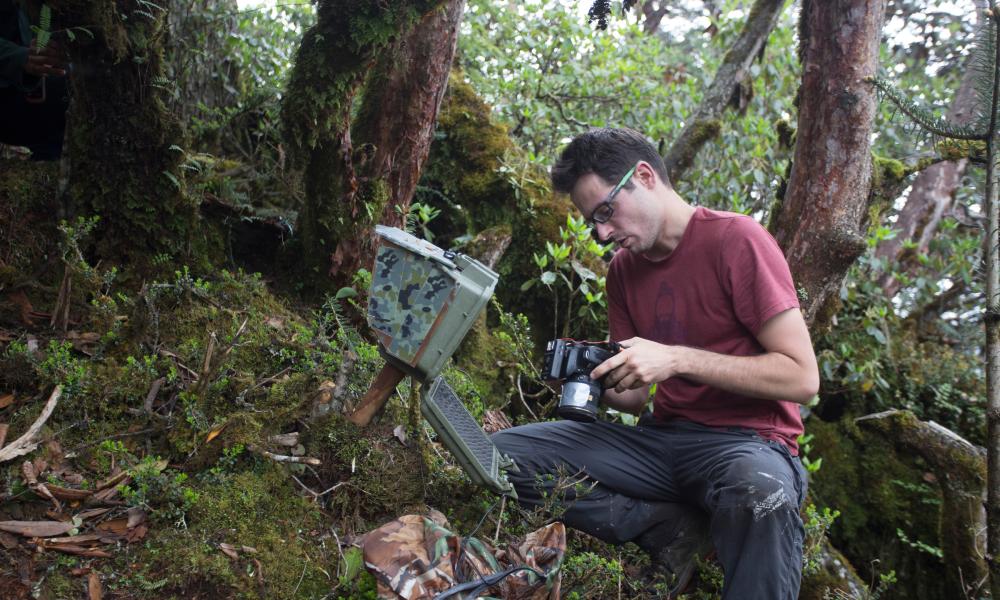 Emmanuel Rondeau / WWF
Emmanuel says:
"For the first time in about 100 years, the global wild tiger numbers have been increasing to a total estimate of 3890 individuals – so that's really amazing. That didn't mean my tiger mission in Bhutan was easy, though – the last tiger survey revealed that there were only around 100 tigers in the wild there, and sure enough it was 23 days before my cameras first picked up a tiger. When I saw the tiger on my camera screen for the first time, I couldn't believe it. It was such a clear shot, and exactly what I needed to show that tigers are using these corridors and to help strengthen conservation measures."