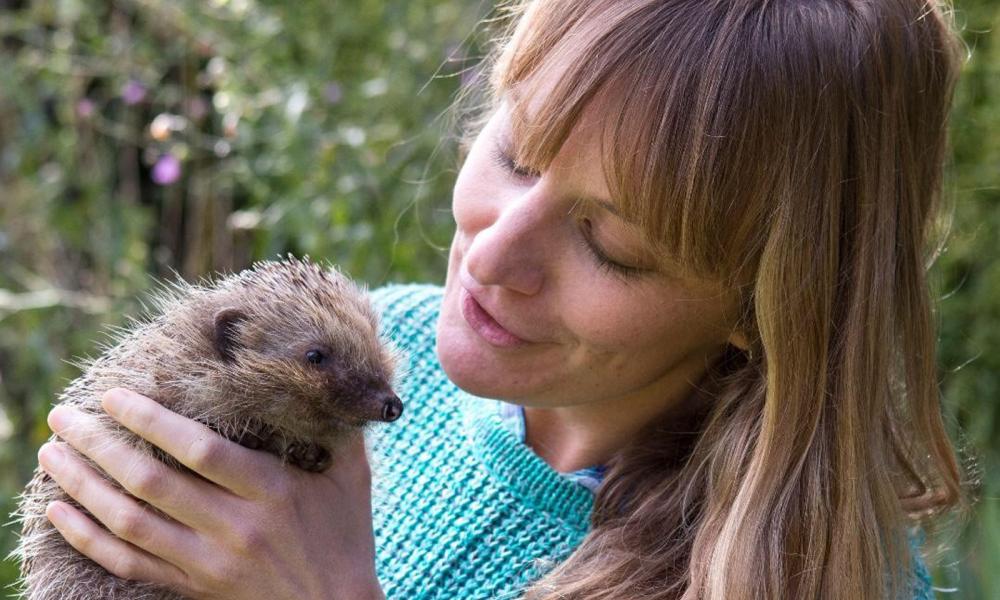 © Sarah Cuttle
Welcome wildlife into your garden
Traditionally, wildlife has been viewed as the enemy of the fruit and vegetable grower, with some species even labelled as pests. But it's possible – and also beneficial – to welcome wildlife into your veggie patch.
It's a sad fact that the UK is one of the most nature depleted countries in the world and pollinators are in serious trouble. But gardening in harmony with nature can give our garden species a huge helping hand. And creating wild habitats will not only help threatened species, it also helps you.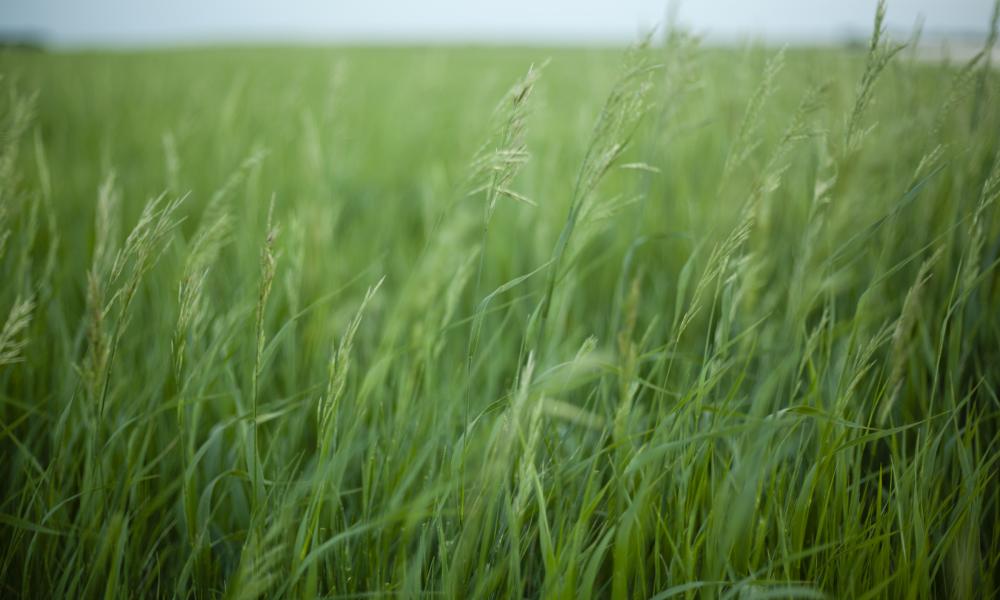 Leave no-mow areas to let grass grow
Leaving areas of long grass, wild flowers and a few nettles around the edge or nearby will provide shelter and food for beneficial insects, such as ladybirds, hoverflies and wasps.
Common wasps are true gardeners' friends and eat a wide range of veggie-chomping invertebrates, including caterpillars, aphids and ants.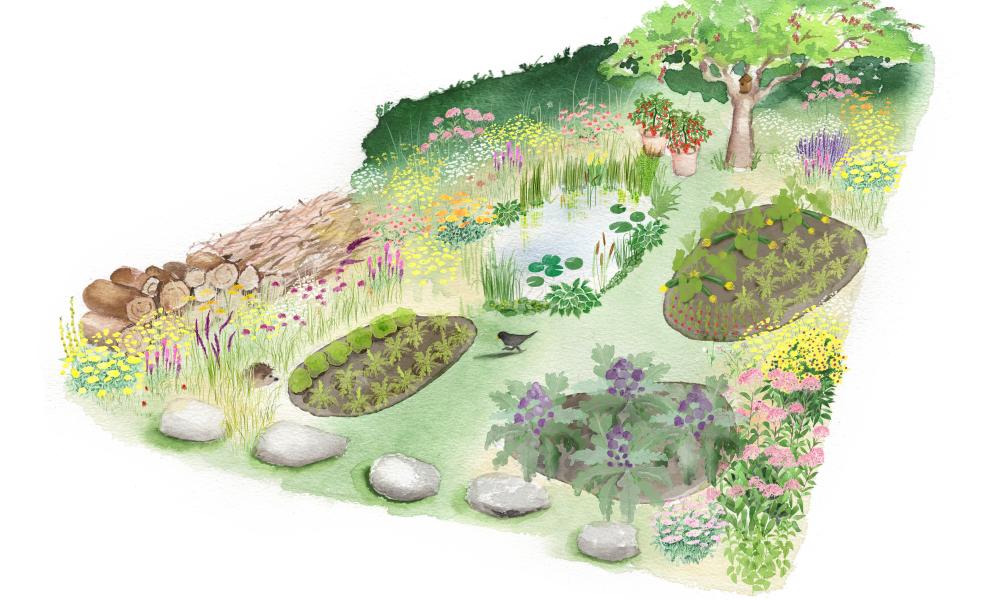 Scott Jessop
Build a variety of habitats
Creating a pond to attract frogs and toads, or a log pile for hedgehogs, will encourage them to eat the slugs and other grubs that might plague your young plants. Hedgehogs will eat beetles, worms and slugs, plus insect pests such as caterpillars.
Fruit- or berry-bearing trees and shrubs provide food and shelter for blue tits and house sparrows, which will pay you back by pecking the caterpillars, aphids and other insects off your greens. Adult house sparrows will feed caterpillars and aphids to their young. And it's thought that one baby blue tit can eat 100 caterpillars per day, so you really don't need to put plastic nets over your brassicas!
Providing a large stone as an anvil may also encourage song thrushes to bash the snails that chew holes in your leaves.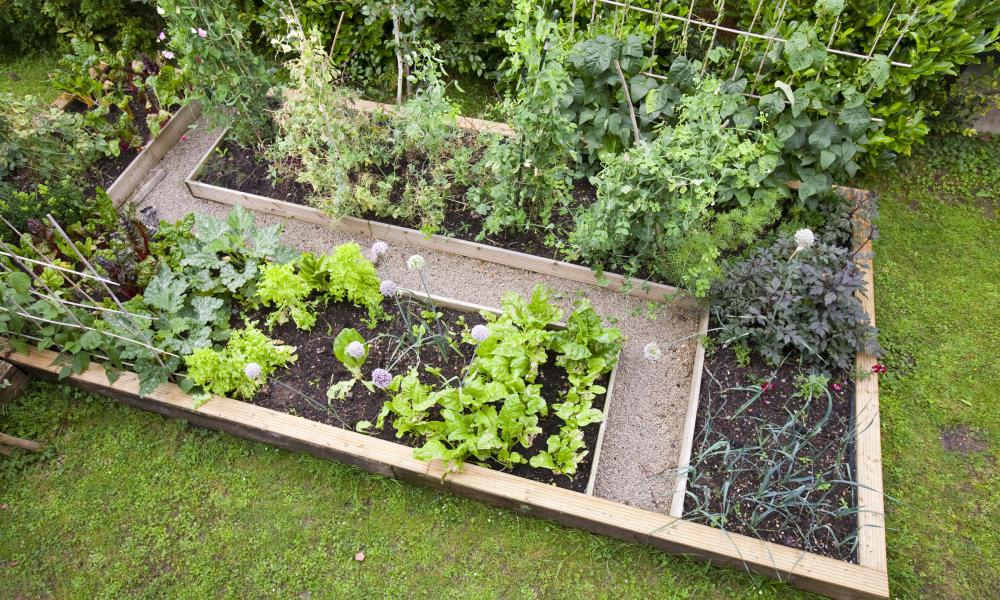 Create a welcoming patch for wildlife
Creating a wildlife-friendly veg plot means more habitat for wildlife, less work for you and a constant supply of healthy, natural produce on your plate without the air miles. It's a great way to reconnect with food and conserve our world's precious natural resources.
Want to get growing? Here are five easy-to-grow veg to get you started:
Bush tomatoes, such as the variety 'Gartenperle', are much easier to grow than other tomatoes, and best suited for growing in pots and hanging baskets. Simply water and feed regularly.

Varieties of salad leaves such as rocket and mizuna can be sown in the ground or in pots. Keep well watered and harvest the leaves as they appear.

Courgettes are one of the easiest and most prolific crops to grow. Plant in moist, rich soil and water regularly. Can also be grown in pots.

Purple sprouting broccoli takes a long time to harvest but it's worth it. Sow in spring and harvest in winter. Many gardeners use nets to protect them from caterpillars, but you don't need to.

Radish seeds can be sown as early as February and harvest the roots just six weeks later. Don't allow the roots to become woody before harvesting.
If your garden is already buzzing with bees and home to hedgehogs, why not share your photos and top tips for creating a wildlife-friendly patch with us?
Simply share on Instagram or Twitter with the hashtag #GrowForYourWorld.
Want more like this? This blog was adapted from our February issue of WWF's exclusive members' magazine – Action.
Become a member and we'll keep you regularly updated on our work and how your support is helping, including three issues of Action magazine a year.
Find out more here. 
Photos by Global Warming Images, Emily Vandenbosch and Sarah Cuttle. Illustration by Scott Jessop.
*In case you were wondering - the little hedgehog pictured here is called Alfie. He suffered a strimming injury and can't be released into the wild, Kate is handling him with expertise and care.