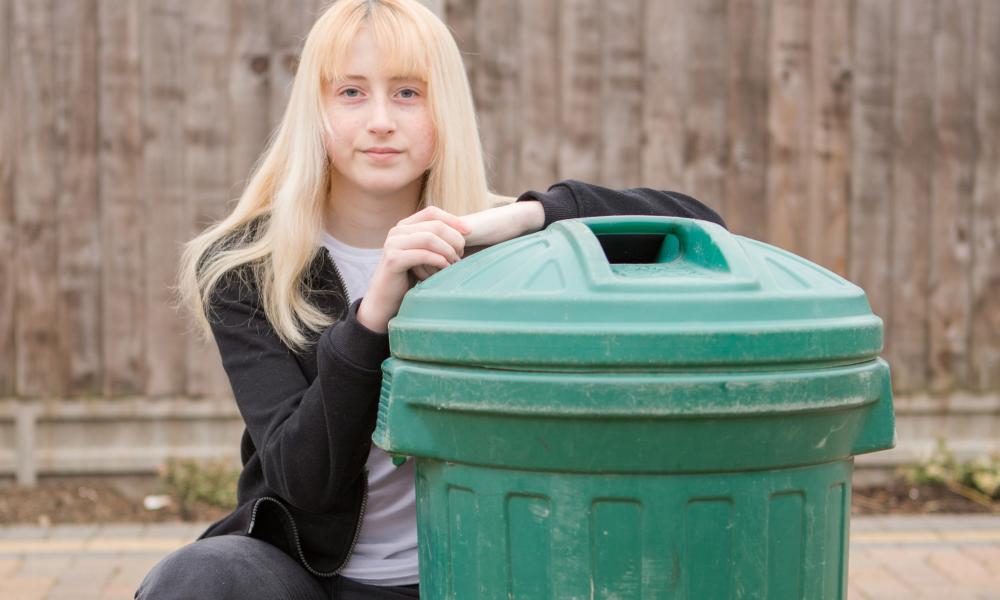 "Trash Girl" made an Earth Hour ambassador
We've made Nadia one of our youngest ever Earth Hour ambassadors, in recognition of her amazing efforts to clean up her local community.
At just 12 years old and having only just started secondary school in September, Nadia Sparkes, became concerned by the amount of rubbish she spotted on her two mile walk to and from school. She began collecting litter and bringing it home in her bike basket and decided to see how much she could collect by the end of her first term.
Sadly, these green habits led to Nadia being bullied and called "Trash Girl". Eventually, her mother told her had two choices: she could either stop collecting rubbish and drawing attention to herself, or she could embrace "Trash Girl" herself.
Nadia decided that she's "not going to stop doing the right thing because of them and if they are going to call me trash girl they can say it with respect. I'm doing something to protect the world they also live in"
Nadia came home from school the next day with more litter in her bike basket and in total in her first term at school has now collected in excess of two 80 litre green bins worth of what is mostly recycling / plastic.
Nadia will be continuing to collect the bottles and cans that line her route to and from school.
Off the back of her new alter ego, Nadia started a 'Team Trash Girl' Facebook group to encourage everyone to "pick up three pieces of litter today".
Due to her amazing environmental work, we have now made Nadia an Earth Hour ambassador, and she will be supporting Earth Hour this year by asking people to join her in making a Promise For The Planet - whether it's picking up litter, recycling or composting.
Nadia is also part of Julia Bradbury's Outdoor Guide team which recently supported Keep Britain Tidy's Great British Spring Clean. The TV presenter, who is also supporting WWF's Earth Hour, said: "Nadia is an inspiration for all ages and has risen above and beyond the recent bullying challenges. I am proud to have her by my side to support the WWF passions that we both share."