It's time to clean up road transport
In preparing its second Road Investment Strategy for England (RIS 2), the Government has a choice: build more roads, or improve existing roads?
Building more roads means more traffic and more pollution that harms our health and causes climate change. Improving existing roads could actually reduce traffic levels and improve our environment.
The RIS 2 will shape Highways England's funding priorities for A-roads and motorways from 2020 onwards. WWF has joined forces with a coalition of NGOs to publish a new report calling for a green RIS 2 that improves the environment and helps tackle climate change.
Instead of simply pouring more tarmac, we want the Strategy to focus on:
Rollout of rapid charging points for electric vehicles - like the one my boss Gareth is demonstrating below

Better provision for walkers and cyclists

Priority for public transport at key junctions

Tree planting to improve flood protection and cut pollution

Green bridges to connect wildlife areas across motorways and trunk roads

Stronger protection for landscape and heritage from road schemes

The use of quieter road surfaces to reduce noise pollution
We're also expecting more charge points for electric vehicles to be a key ingredient of the Government's forthcoming Clean Growth Plan. Transport is one of the key areas where we need to reduce emissions much faster, alongside people's homes and workplaces.
The Clean Growth Plan should be out any day now - so now is the time to make your voice heard! Click here to tell your MP you want a plan that will slash CO2 emissions now by cutting energy waste in our homes.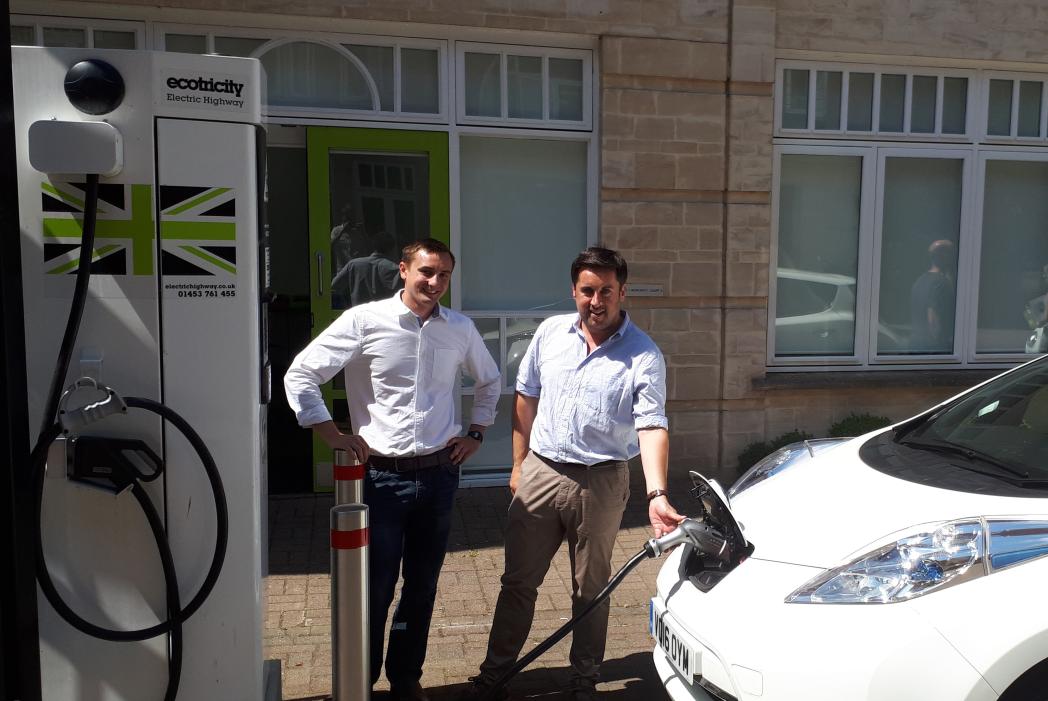 © James Beard