'Work together to protect the environment', government and businesses told
As WWF Cymru warns of a 67% decline in wildlife by 2020, Assembly Members and business leaders have been told that they must work together to stop environmental degradation.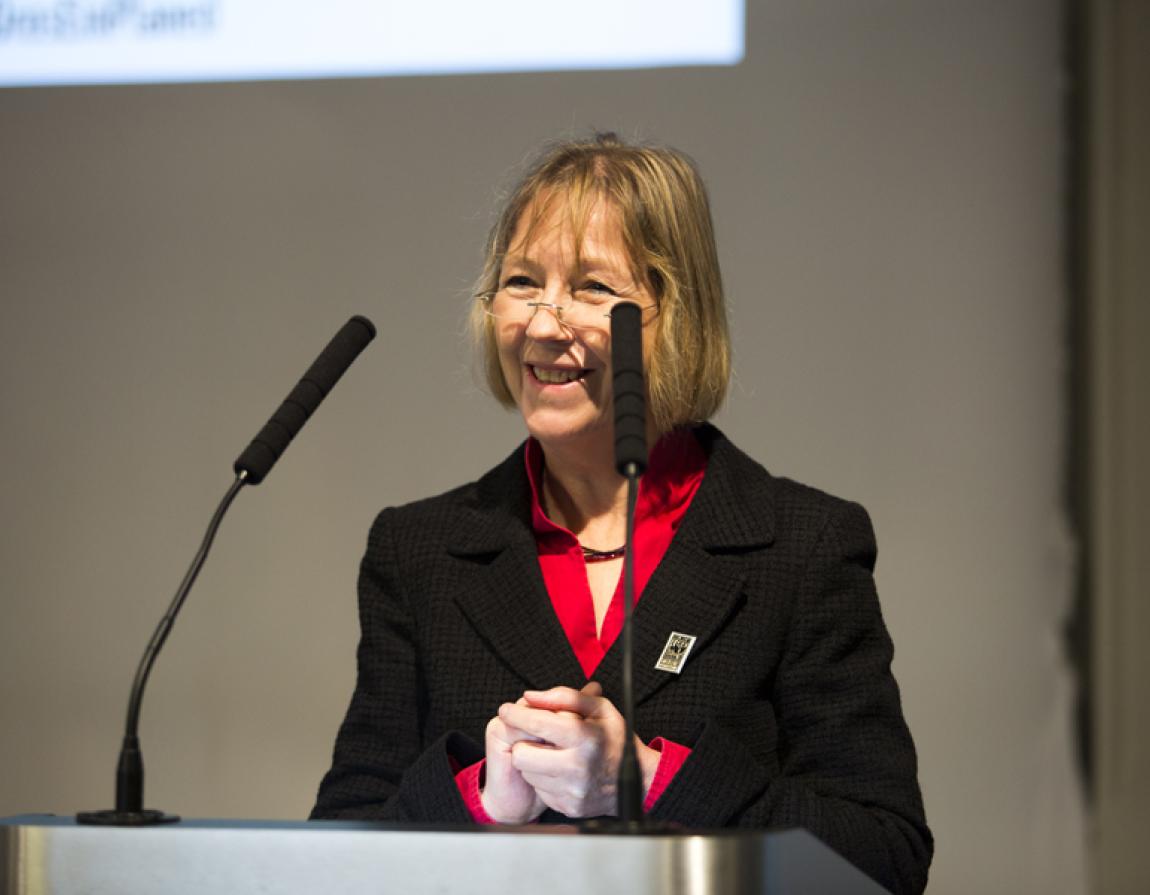 Human activity is the main driver of wildlife decline
WWF published its global Living Planet Report in October. The report warned that we risk a 67% decline in vertebrate species by the end of this decade unless urgent action is taken to reduce humankind's effect on the environment.
The landmark report found human activity to be the main driver of threats to global wildlife populations. In order to stop the degradation of habitats and the natural environment, it said that economies across the world must use natural resources more efficiently and responsibly.
What that means in Wales
At the global conservation organisation's event, 'A Living Planet, A Sustainable Economy?', in Cardiff Bay's Pierhead Building today, Head of WWF Cymru, Anne Meikle, said:
"WWF's Living Planet Report has found that our activities as humans are driving an incredible decline in global wildlife populations. Turning that problem around means we need to transform our economy so that it is low-carbon and uses our rich natural resources efficiently and sustainably.
"Through our legislation here in Wales, we have a legal system to make that change happen. But we now need to see the Welsh Government and businesses working together, as well as with environmental organisations, to develop a truly sustainable economy for Wales.
"Building the 'green economy' cannot be thought of separately to the Government's broader economic development work, so we urge the Welsh Government to ensure that sustainable, low-carbon, and resource-efficient growth is at the heart of its economic development strategy."
The event was sponsored by Huw Irranca-Davies AM, who wrote a WWF-UK blog yesterday outlining why the green economy is so vital to Wales and the world. Mr Irranca-Davies, who is a member of the Assembly's Climate Change, Environment and Rural Affairs Committee, added:
"The solution to our challenges lies within us—to act as the stewards, and not masters, of our planet. The Welsh Government must work with businesses and environmental organisations to plan a low-carbon economy for Wales. It's a huge challenge, but faced with the threat of this dramatic loss in wildlife, we cannot wait.
"For example, we already have a commitment to only procure sustainably-sourced fish in the public sector. We could go further. We should commit to only procuring sustainably-sourced timber too.
"We need to see wholehearted commitment from Welsh Government and from businesses to working together to make transformational economic change possible."
During the event, Pat Laughlin, Chief Executive of the UK Business Council for Sustainable Development, said:
"Businesses need to work together to deliver solutions for the natural environment. By investing in our natural capital, businesses can achieve extra value for themselves and for the economy.
"Investing in our natural capital isn't just about the rural environment either. 70% of us will be living in urban environments by 2050."
Andy Middleton, Founding Director of TYF and a board member of Natural Resources Wales, added:
"Faced with these challenges, the restoration of our natural systems needs to be very, very speedy. We need to incentivise employers and communities to do things that make better sense for the natural environment.
"We could start by making sure that public procurement helps deliver the aims of the Well-being of Future Generations Act. The scale of the challenge before us requires the speed and scale of our response to be faster and bigger than ever before."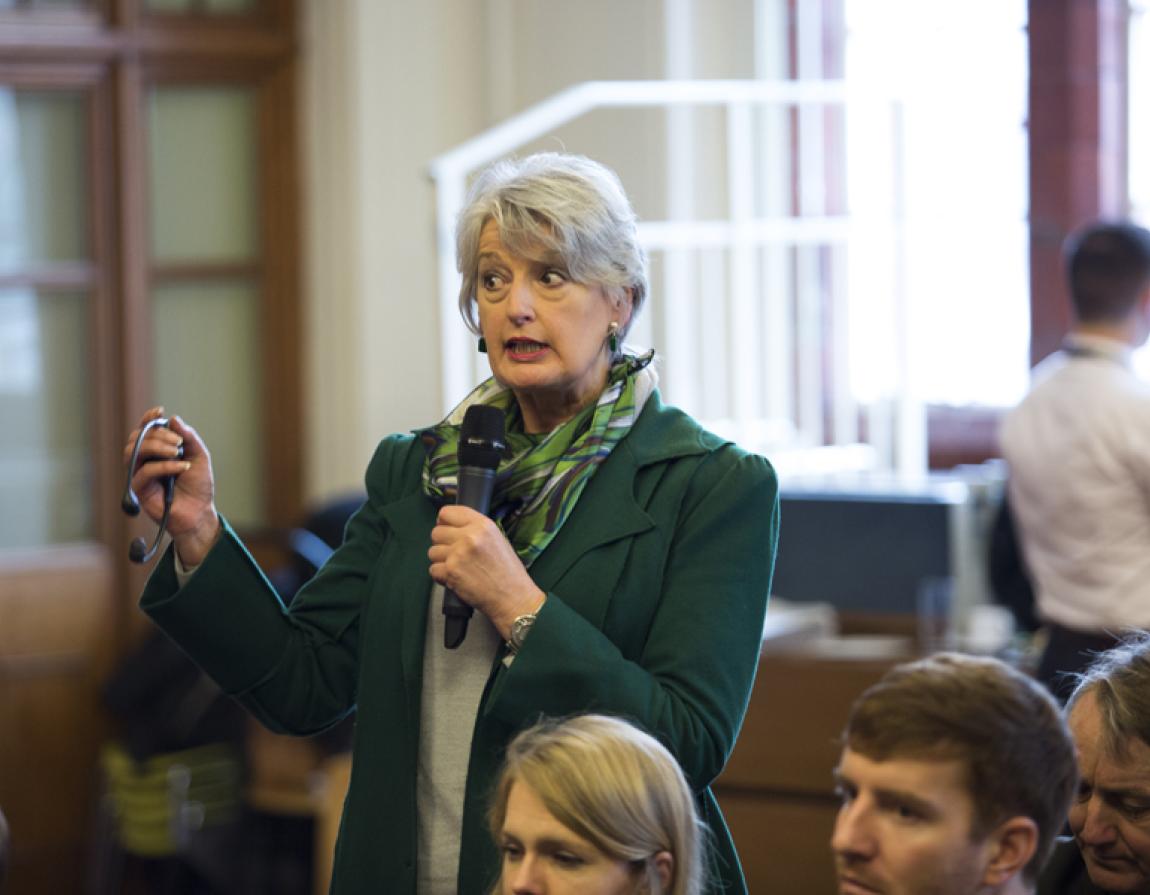 Notes to editors
Images from the available are available here: https://drive.google.com/open?id=0B5LLSjwoxMa-MERMTmZhQjEzclk. Please ensure that you credit these appropriately.
About WWF
WWF is one of the world's largest independent conservation organisations, with more than five million supporters and a global network active in more than one hundred countries. Through our engagement with the public, businesses and government, we focus on safeguarding the natural world, creating solutions to the most serious environmental issues facing our planet, so that people and nature thrive. Find out more about our work, past and present at wwf.org.uk.
For more information please contact:
Cerith Rhys Jones, Media and Campaigns Officer, WWF Cymru - cjones@wwf.org.uk - +44 (0) 29 2053 8508 - +44 (0) 7909 997 846