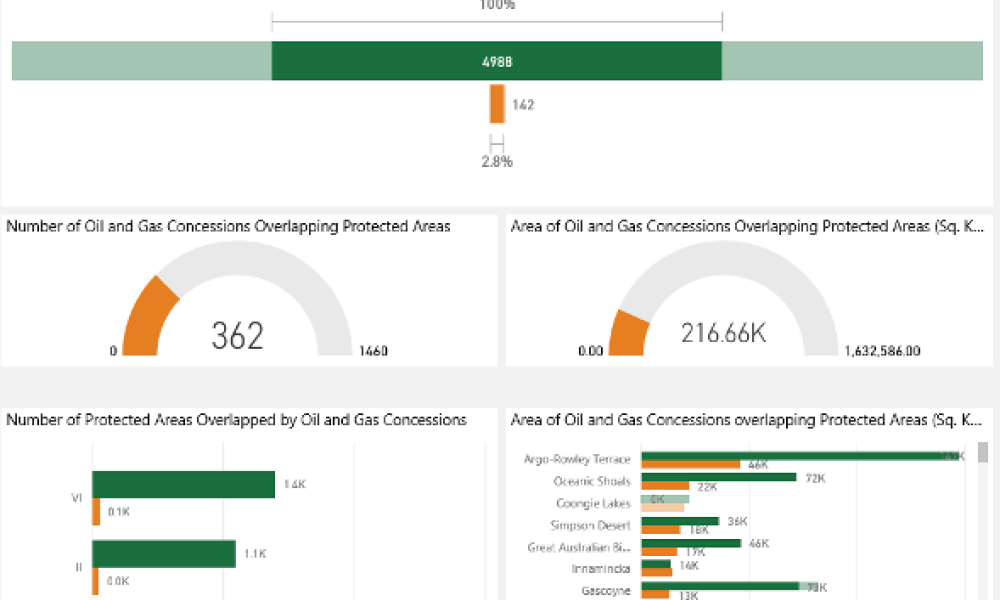 WWF-SIGHT Analytics
New tool from WWF: WWF-SIGHT Analytics
WWF-SIGHT Analytics is a new tool by WWF-UK that displays data online in an easily understandable format.
The pressure that our natural world is under is enormous. Land has never been in such great demand, with our pristine natural areas being challenged by a wide range of development issues. Previously, it was difficult to envisualise these conflicts, let alone imagine them on a country-by-country basis. This is what WWF-SIGHT Analytics aims to do, using a wealth of extractives and environmental data to make land use conflicts more clear than ever before.
Extractive concessions and protected areas can be viewed at a country level. What this means is that a country's environmental assets - from World Heritage Sites to protected areas - and potential threats to their natural areas - oil and gas and mining concessions, for example - can all be understood quickly and comprehensively, allowing for comparisons to be made between countries. Any existing overlaps between natural and developmental data sets are accessible and visual.
What are the overlaps between protected areas and extractive concessions in your country? Find out at WWF-SIGHT Analytics [external]