Our big-hearted Guardians are a group of loyal and generous supporters who help fund a specific and vital area of work each year, with a minimum donation of £1,000. Over the years they've been instrumental in helping protect disappearing habitats, fragile ecosystems and endangered species.
Become a WWF Guardian today and you'll play a crucial role in tackling some of the biggest challenges we face. You'll receive exclusive updates on how the work you support is progressing, as well as invitations to special events and talks around the country.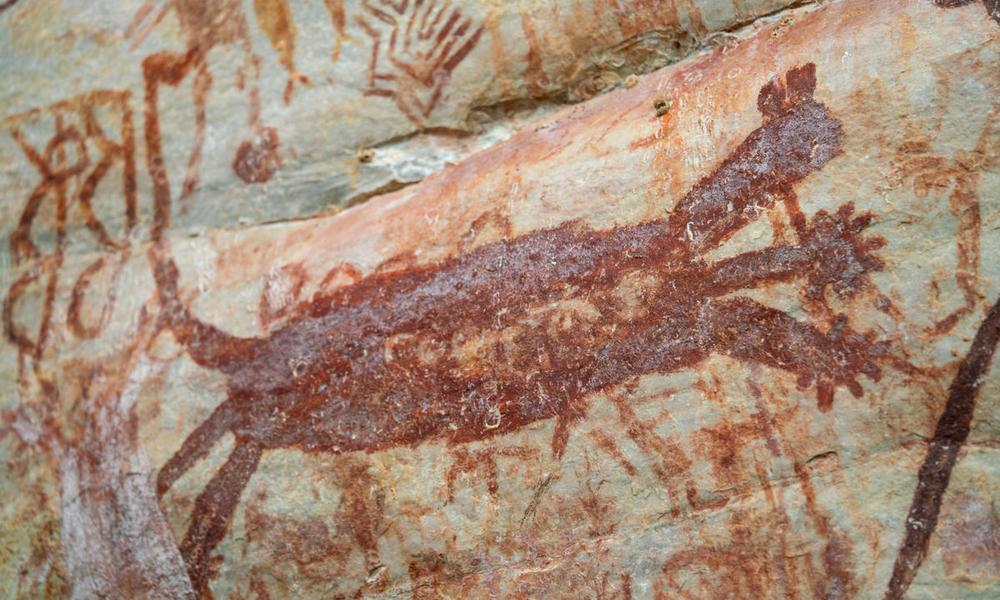 © Luis Barreto / WWF-UK
Chiribiquete
As the world's forests continue to be destroyed by wildfires and deliberate mass deforestation we need to fight to save what's left, including globally important tropical rainforests like Chiribiquete. This unique and ancient paradise lies in the heart of the Colombian Amazon and has remained untouched for millions of years. Yet, as a surge of land grabbing and illegal deforestation moves ever closer, Chiribiquete is under serious threat and we're asking the Guardians to help us protect it.
It's as though time has stood still in the extraordinary ancient landscape. Spectacular table-top mountains called 'tepuyes' – the oldest rock formations in South America – soar like islands above the lush, pristine rainforest that is largely unexplored. The caves and walls of these giant, towering plateaus are adorned with fascinating indigenous rock painting, some dating back 20,000 years.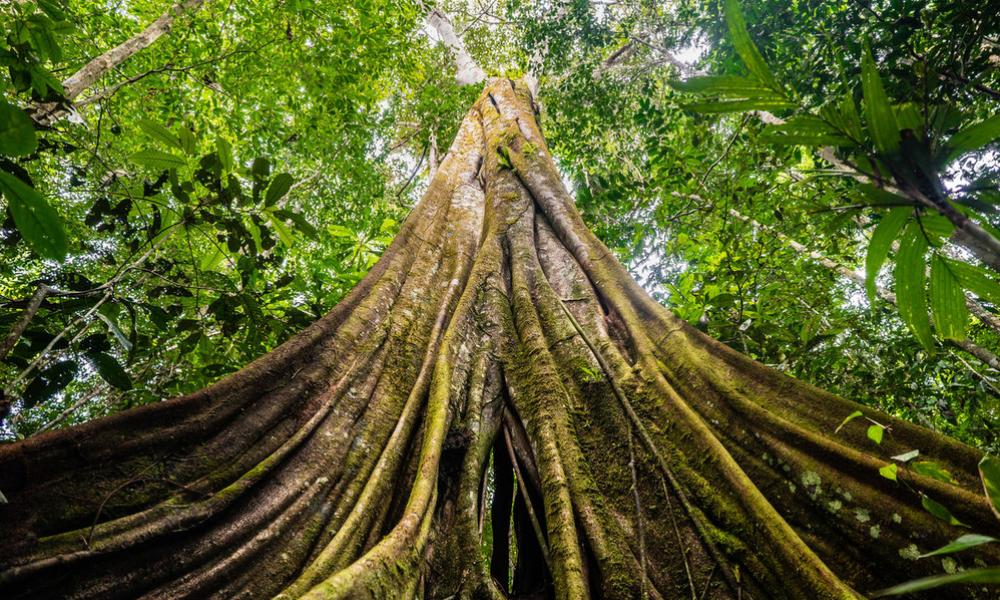 © Luis Barreto / WWF-UK
Nationally & Globally Important
Chiribiquete and its buffer zones are an important part of the Northern Amazon Corridor, which stretches 100,000 sq km across Colombia, Peru and Ecuador. This vital corridor connects a network of indigenous territories, national parks, reserves and wetlands that are crucial to people and wildlife. They include La Paya National Park in Colombia, Guepi-Sekime National Park in Peru, and Cuyabeno Lagartococha Yasuní – the largest wetland in Ecuador. 
As the confluence between the Orinoco savannah, the Andes mountain range, the Guyana Shield and the whole Amazon rainforest ecosystem, Chiribiquete is a vital connection in its own right.
It's also an important global asset against climate change, regulating rainfall and temperature patterns and storing 454 million tonnes of carbon in its tree canopy alone.
'There is more and more pressure in this region and I am now an old man. People like us want to preserve the lands, but to do that we need the world to help'.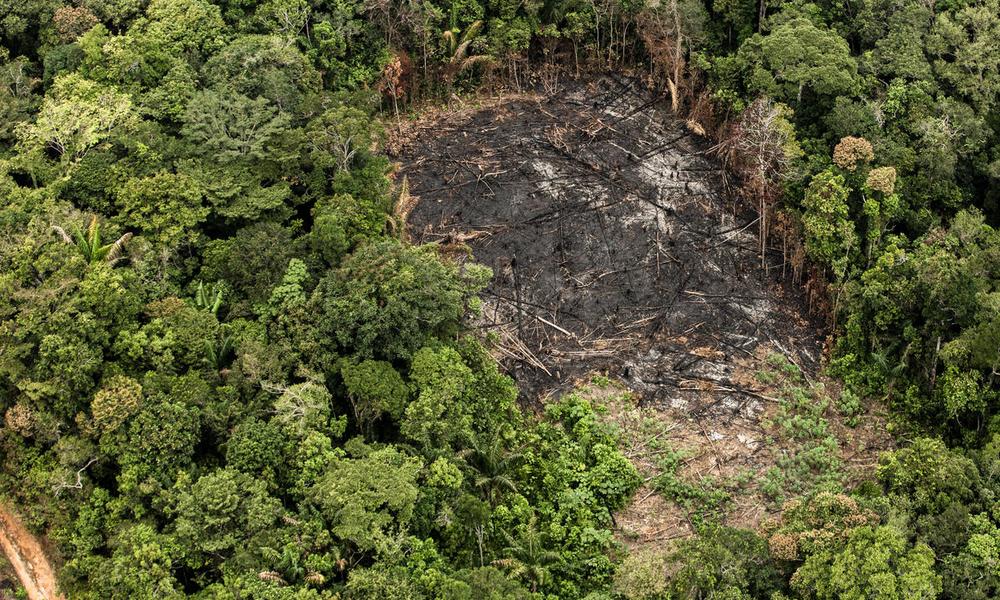 © César David Martinez
Challenges for Chiribiquete
But, this vibrant, vulnerable and vitally important haven of life is under serious threat. Huge issues have arisen since the landmark 2016 peace agreement between the Colombian government and the Revolutionary Armed Forces of Colombia (FARC). As FARC has moved out of parts of the buffer zone around Chiribiquete, opportunists have moved in, including criminal groups and former FARC ex-combatants, leading to a surge in illegal logging, mining and cattle ranching. In just four years, deforestation in Colombia has increased by nearly 60%, and one of the hotspots is the buffer zone around Chiribiquete. Land grabbers are chainsawing and burning vast tracts of rainforest, then placing cattle on the land to stake their claim.
Between the towns of San José del Guaviare and Calamar, once majestic rainforest trees have been reduced to charred stumps, standing like tombstones in what is now cattle pasture. Change is happening so rapidly that if we don't fight illegal deforestation now, Chiribiquete itself could be compromised.
Join the WWF Guardians and with your support we can:
work with indigenous and local people living in the buffer zone around Chiribiquete, giving them the technical skills they need to monitor the forest
train Environmental Explorers and other groups to work with local farmers in order to survey and protect the forest on their lands
work with the Colombian government and private sectors, pushing for sound governance policies, rational land use planning and sustainable investment in the Colombian Amazon
fund workshops with indigenous and local people to ensure their interests are recorded and included in national policy discussions – strengthening forest management and fighting deforestation
As a Guardian you'll receive exclusive updates on the progress of this work, as well as invitations to special events around the country. For more information call our Guardians team on 0800 038 1030, or email
guardians@wwf.org.uk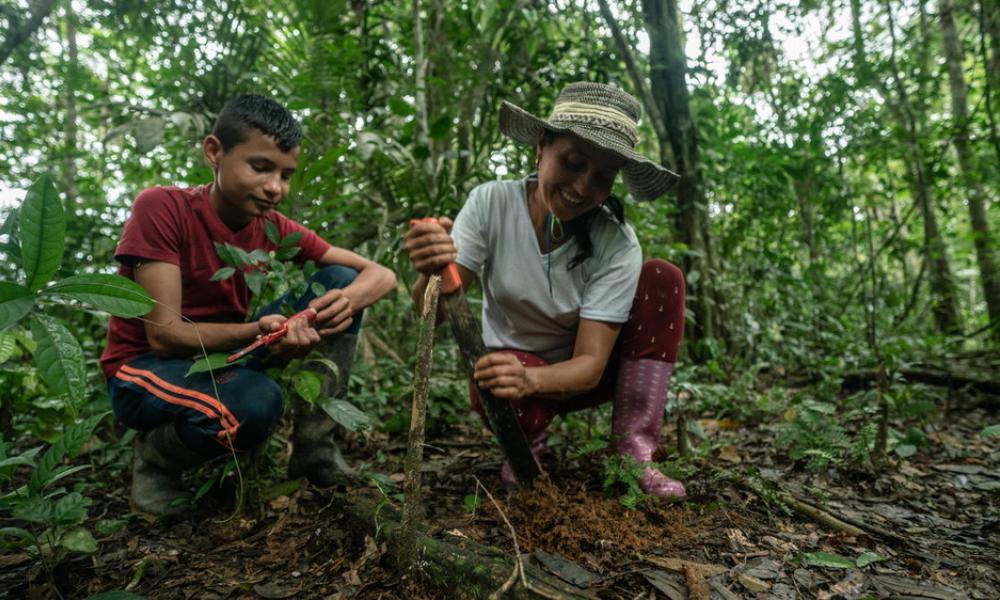 © Luis Barreto / WWF-UK
Supporting a new way forward
We're helping the government of Colombia to develop and implement its five-year National Development Plan (NDP), which aims to address key issues such as land grabbing and conflicts over natural resources. Improving legal land titling for local people and creating alternative, sustainable livelihoods for communities living around protected areas such as Chiribiquete are major parts of the NDP. We're working with a range of indigenous peoples' organisations to help give them a voice and ensure their proposals for managing territorial lands and natural resources are incorporated into national policy.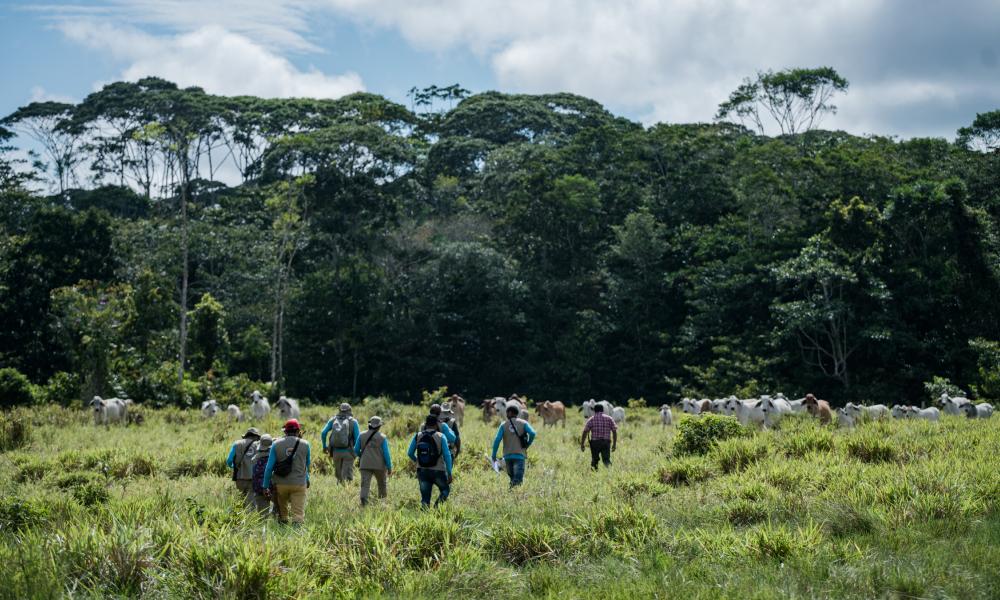 © Luis Barreto / WWF-UK
EXPLORING A DIFFERENT APPROACH
We're helping and equipping local action groups, called 'Environmental Explorers' who are passionate about protecting the rainforest and its riches.  They monitor wildlife and record vital natural resources such as water and native rainforest trees and share their findings with farmers and others, showing them the value of what they have and how managing it sustainably can benefit them as well as the planet.
Lots of people aren't interested in the rainforest if they can't plant or have their cows there. They don't think it's worth anything, but it's worth a lot to the world right now.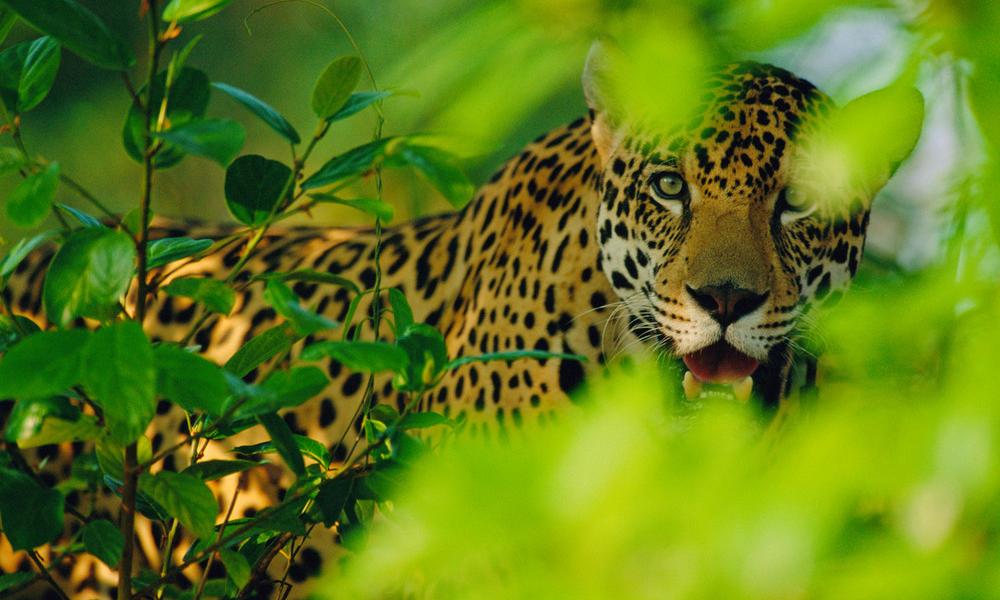 © Staffan Widstrand
Inspiring Change through information
In the buffer zones around Chiribiquete, we're helping the Murui-Muina people monitor wildlife in their forests, giving them vital evidence to inform future land planning. Jaguars are so elusive that it's amazing to capture one on camera, let alone four. Yet the Murui-Muina now have remarkable camera trap photos that prove the big cats are living alongside them. So far, they've recorded 15 different species, including jaguars, giant anteaters, pumas, white-tipped peccaries and ring-tailed coatis (a member of the racoon family) – showing how rich in wildlife their lands are.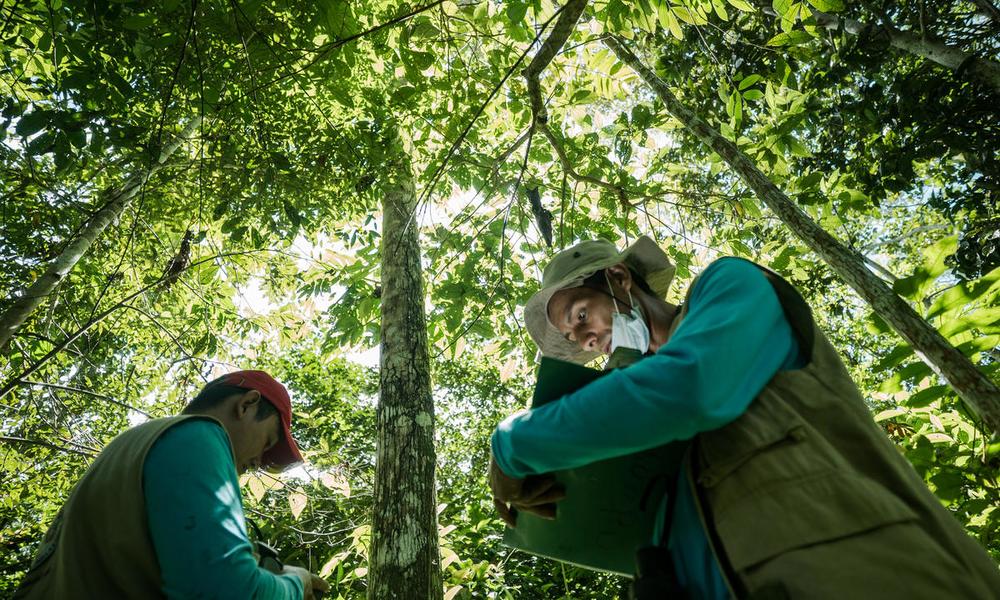 © Luis Barreto / WWF-UK
Ensuring Paradise Remains
This is a challenging situation with no quick or easy fix. Yet it's vital that we fight deforestation around Chiribiquete, or we risk losing this ancient, irreplaceable paradise and its rich web of life. With the help of the Guardians, we can go on supporting indigenous communities and Environmental Explorers. We can also continue working with government and communities to build a more connected and sustainable way of land management that protects the needs of people and wildlife, while fighting the destruction.
Together we have the chance to create a new page in Colombia's history that puts nature at its heart. Please join us.
Dear WWF supporters...
My name is Marisela Silva Para, and I live with my husband and three children in Caño Caribe, in the buffer zone of Chiribiquete. I've asked WWF to pass my letter on to you, and hope that when you read it, you'll join our fight to help protect it.
I'm a mother, farmer and a leader of our Los Exploradores Ambientales group in Calamar. As a woman, I've faced a lot of criticism for taking on this role, even from my own family, and I'm not alone. In our society, women are seen as the homemakers, but more of us are becoming Environmental Explorers because protecting the rainforest is vital to our children, and to children across the world.
We're called Environmental Explorers because we do just that – explore and identify the wonders of the rainforest, so that we can help educate local farmers about the need to protect it. As farmers ourselves, we're in the unique position of being able to gain the trust of others. They allow us to assess the flora and fauna on their lands, and they listen to what we say about managing resources wisely and not cutting down trees – it's a really important part of our work.
Sometimes, people don't even know what wildlife treasures they have. We can find a big palm tree for example and see that fruit has fallen from it and been eaten by lots of peccaries or a tapir. Or we might see a type of monkey. These things change you. You see a forest full of life and you feel wonderful inside.
We tell people what they have and how they can benefit from it while leaving the forest intact. In this part of Calamar there are cacay trees, which produce small, tasty nuts similar to almonds. People can harvest these nuts sustainably and earn an income, and WWF is helping us learn how to teach others about this and other livelihood options. This helps them value the forest while improving their own lives.
We're just a small group here in Calamar, but there are more Los Exploradores like us in Chiribiquete's buffer zone, and we really need you with us. We must increase our knowledge and our skills so that real change can take place and we can fight the land grabbing and deforestation that threatens the rainforest and our future. But this takes training, equipment and technical expertise. With your support, WWF can give us what we need to become stronger and more effective. Please help us if you can.
Yours in hope,
Marisela Silva Para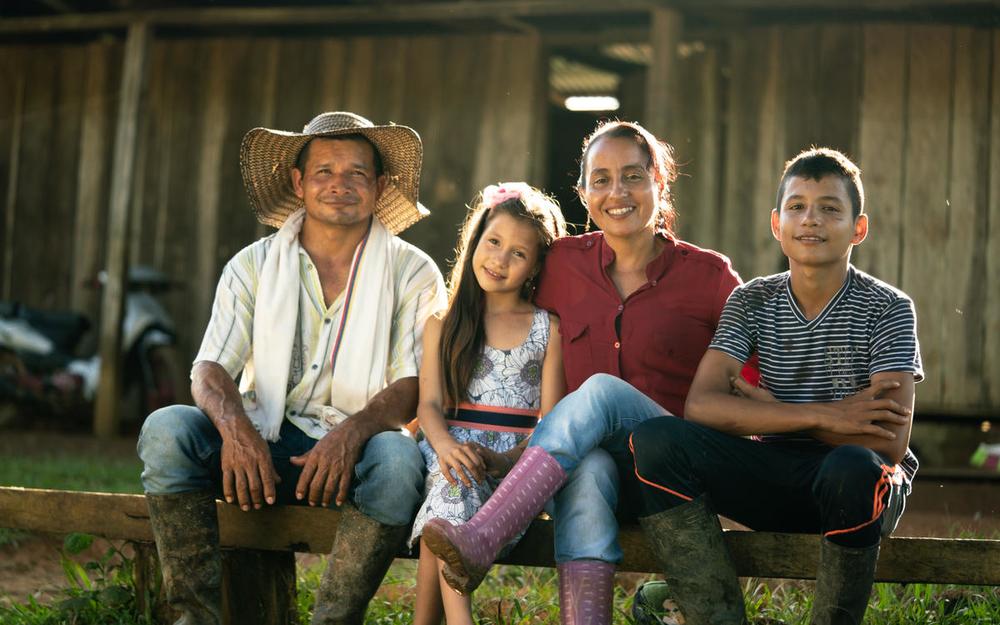 © Luis Barreto / WWF-UK