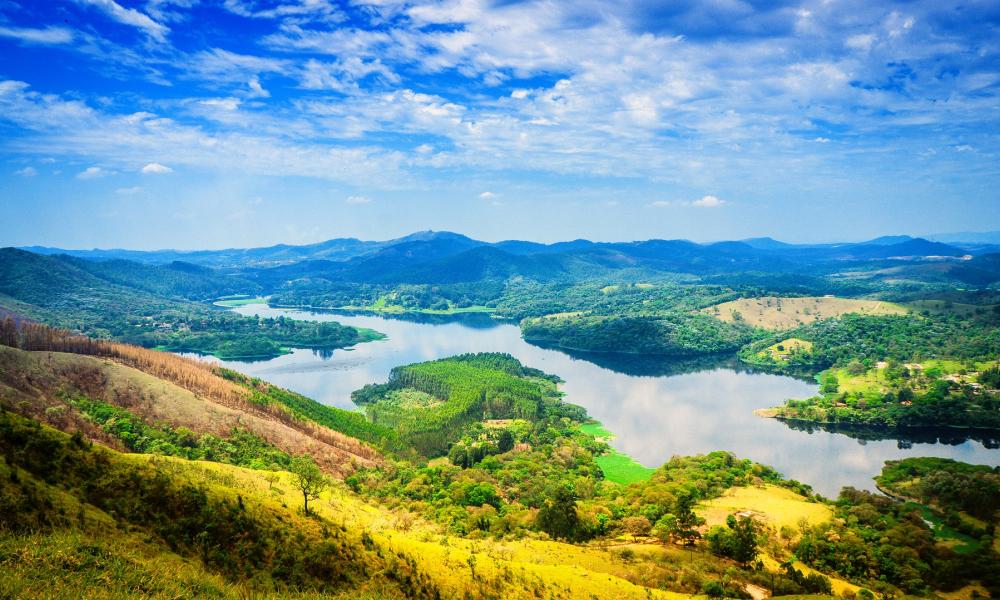 The status and importance of National Spatial Data Infrastructure
As increasing pressures are placed on land, and intrusive development projects are on the rise, land-use conflicts between communities, organisations, governments and companies are growing more common. The Sustainable Development Goals (SDGs), introduced in 2015, can only be successfully achieved if these conflicts are resolved in the best way possible for all involved parties.
A key measure to help prevent and resolve these land use conflicts is for organisations to encourage early engagement in the decision making related to these development projects.  This is what a National Spatial Data Infrastructure (NSDI) can help to achieve.
A   NSDI   is   a   prerequisite   for   integrated   land-use   planning   and coordination  among  sectors  more  generally.  Put  simply,  it  is  a  framework  of  technologies,  policies,  and institutional arrangements that facilitates and enables the creation, exchange, and use of geospatial data between sectors and other stakeholder. By mobilising a NSDI within a country, it is possible for all stakeholders to assess land-use distribution with the least socio-economic and environmental trade-offs in a transparent and open way.
To systematically assess the status of a NSDI, a method of benchmarking spatial data infrastructure at a national scale is greatly needed. As a result, WWF-UK has been working on surveying the importance and state of National Spatial Data Infrastructures in key countries with WWF-UK engagement. In working to protect some of our world's most important and sensitive biodiversity, effective and transparent spatial data for biodiversity conservation and land use planning is vital.
This report examines spatial data capacity and transparency within key countries with WWF-UK engagement and the WWF network. It provides recommendations to WWF, to the UK government and to  the governments of the countries surveyed, to improve their spatial data for environment and conservation efforts. It highlights the importance of a transparent, integrated and coordinated National Spatial Data Infrastructure to the achievement of the Sustainable Development Goals, and proposed an Index to assess countries on their capacity to deliver this.
Read the full report: 'The status and importance of NSDIs: A Survey of WWF-UK Priority Countries' >>
Further reading
Find out more about the theoretical groundwork between University of Oxford and the Smith School of Enterprise and the Environment behind developing a National Spatial Data Infrastructure >>