The way we produce and consume food has a massive impact on our shared planet. But that also means that anybody who eats – or in other words, everybody – can help change things for the better.
Our Plant2Plate project helps schools to grow their own fruit and vegetables, and to use them to create tasty, healthy meals that are good for the planet too. It's a great way for children to learn more about where food comes from and to develop a better understanding of the impact of their food choices.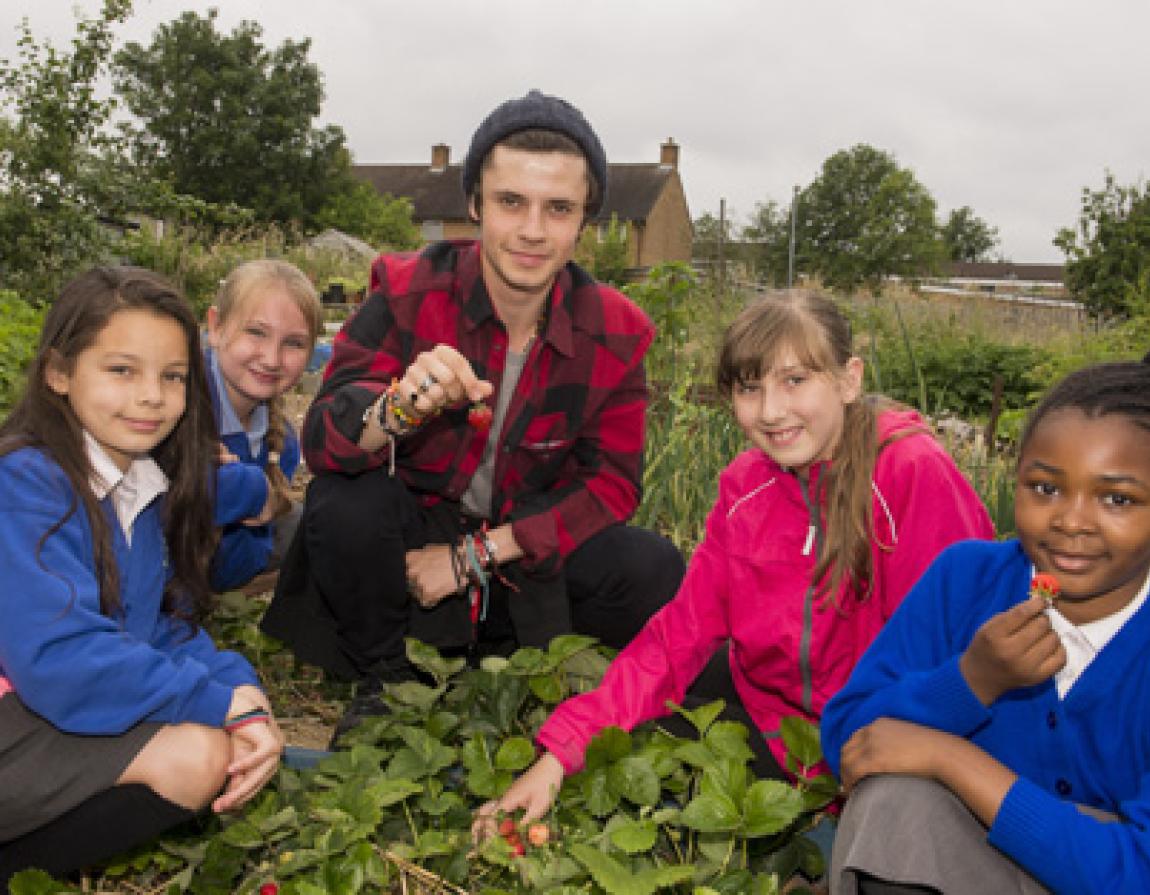 Not only do pupils learn important life skills by growing and cooking their own food, but they also develop important skills like teamwork, problem solving, communication and creativity.  
As well as that, we've developed some fantastic free resources and activities that cover key themes and curriculum areas for key stage 1 and 2, and that help pupils (and teachers) engage in topical environmental issues:
Our Growing Guide offers practical ideas on what fruit and vegetables to grow – and where, when and how to grow them. 
Food for Thought, developed in partnership with Alpro, features activities designed to introduce 7-11 year-olds to the issues of food and sustainability, all linked to the National Curriculum for England.
Our new series of reading books introduces Green Ambassador characters – including Smith, our food ambassador – to a younger age group, with enchanting stories and engaging illustrations.
We also run Plant2Plage workshops – a fun, practical way for pupils explore where their favourite food comes from and how our choices about food have an impact on our health as well as the planet.