We've been working with communities around Langtang National Park for around 15 years, and have a close relationship with them. It's a hard life – people in these small villages eke out a living growing what crops they can, tending livestock and relying on the forest for fuel and building materials.
Over the years, we've worked together on many projects – developing farming methods that are more resilient to the impacts of climate change, encouraging ecotourism, managing forests sustainably, reducing conflict with wildlife including snow leopards, generating renewable energy, and more.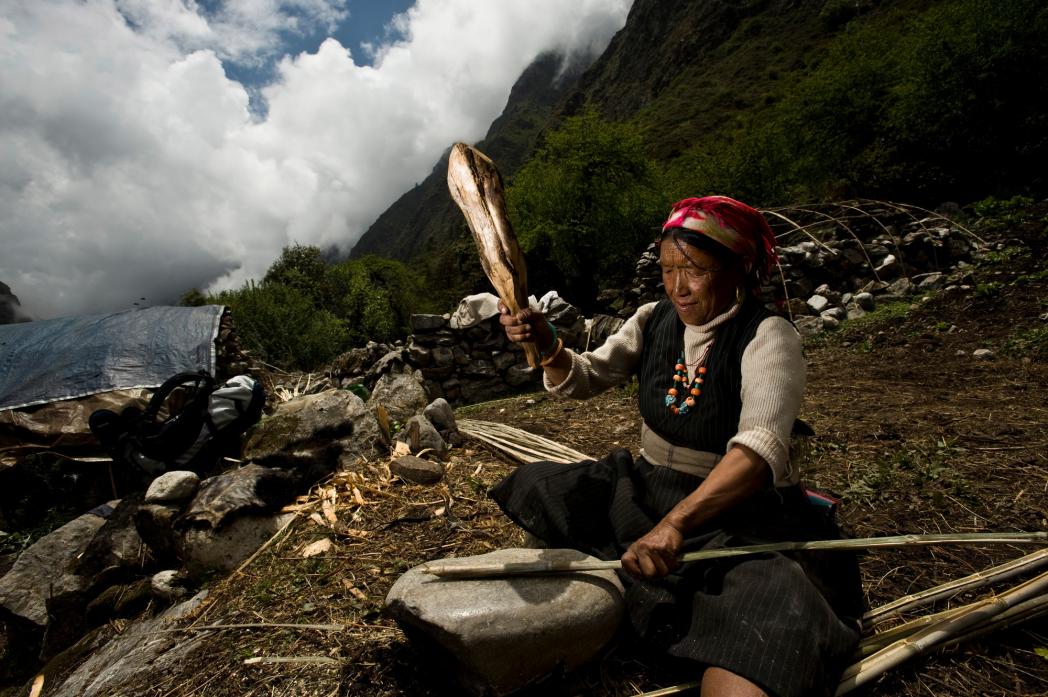 © Simon de Trey-White / WWF-UK
As well as improving peoples livelihoods, the work has helped to conserve the habitats of species including red pandas, snow leopards and their prey.
With many investments made successfully in a range of 'sustainable livelihoods', we'd reached a point where it was time for us to leave the villagers to manage without further intervention. Then the earthquake struck. Landslides and mudslides wiped whole villages off the map. Homes were destroyed, livelihoods ruined, and many people who had become conservation friends over the years, were tragically killed.
We did what we could in the immediate aftermath by helping provide emergency relief including food and blankets. After that, we helped communities to construct a number of earthquake-proof multi-purpose buildings that could be used for a variety of functions like meeting rooms, shelter and schooling. And now we're going to stay around for as long as we're needed to help them rebuild their homes and livelihoods, and help them to re-establish their custodianship of the natural resources and wildlife in and around Langtang National Park.
Many people were evacuated to Kathmandu, but we're helping them return to Langtang – for example, we've helped build community centres in three villages and restored some trekking trails to encourage eco-tourism into the area. We're also working in schools, supporting weather stations to monitor the effects of climate change, whilst we provide education on wildlife and conservation to local children.  
At the same time, we're working with the Nepalese government to make sure that reconstruction work is good for people, forests and wildlife: better greener and safer.