WHAT THEY'RE DOING
Carillion is committed to running an ethically and environmentally responsible business, promoting responsible forest management and eradicating illegal wood products from its supply chains. This involves making its timber and paper procurement policy publicly available.
Carillion's Responsible Timber Procurement Policy is backed up with procedures and guidance notes that are available to its people. In addition, a training module has been developed which is delivered to anyone in the organisation with the responsibility for buying timber and also to suppliers and subcontractors who might bring timber products onto Carillion project sites.
How they're doing it
Carillion is committed to the responsible procurement of forest products; its aim is to never knowingly become involved in, collude with or procure timber from illegal logging operations.
To ensure this, Carillion's Timber Procurement Policy requires that all timber and wood-derived products must have Forest Stewardship Council (FSC) Chain of Custody certification, or in cases where it's not possible to source FSC-certified products, they'll source from independently verifiable legal and sustainable sources
They're proud to report
Carillion's policy was revised in 2013 as part of Carillion's 2020 Sustainability Strategy, which is at the heart of its mission of 'making tomorrow a better place'.
Carillion is passionate about protecting the environment and biodiversity through reducing waste and managing its use of water and raw materials including timber. Carillion has focused on managing timber usage since joining the GFTN programme in 1997 and in the last few years has managed to report on virtually 100% of the timber products used within the business.
In 2009, the quantity of timber products reported on that had no certification or evidence of legality was 7.9%. By 2014 this had reduced to under 2% and Carillion has reduced this to less than 1% in 2016.   
impact
"Carillion has been a proud member of the GFTN since 1997. We remain very enthusiastic participants and will continue to drive improvement through our delivery. We have a well-established Responsible Timber Procurement Policy that is fully implemented through our diverse portfolio of services and construction operations. This provides us with great opportunities to challenge and support supply chain partners to consistently deliver fully certified timber products. Our focus is on eliminating the purchase of timber where we have limited knowledge of its source and on increasing the use of FSC and recycled timber.  We are re-energising the training of our people, and wider supply chain, to ensure we continue to lead our sector and deliver results that fully align with our values, our vison and our commitment to deliver sustainable solutions."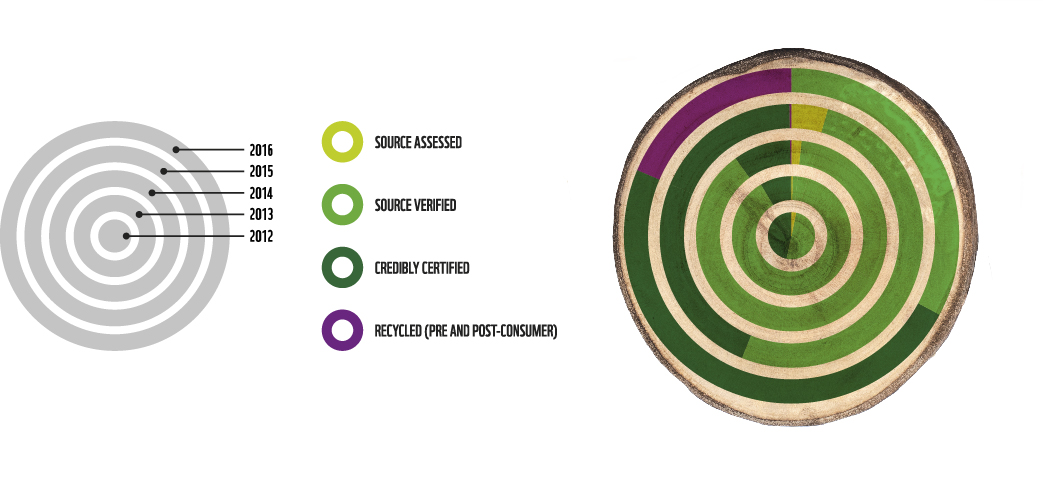 WHY THEY'RE DOING IT
Carillion is strengthening all areas of sustainability not because it's fashionable, but because it's critical to the long-term success of its business.
Timber is a hugely important product for construction and one that offers significant sustainability credentials over other raw materials as long as only material from well managed forests is used.
"Reducing the impact on ecosystems, wildlife and communities that thrive in the forests is our policy and integrated into everything we do."