What Cisco are doing
Cisco donated much of the pioneering information and communications technology in our UK head office - the Living Planet Centre - as a gift in kind. Much of the equipment was refurbished from the 2012 Olympic Games, which provides a great example of recycling and the circular economy.
Our partnership with Cisco extends far beyond the Living Planet Centre. The company is a prominent and enthusiastic supporter of our campaigns such as Earth Hour and Wear It Wild and has joined our calls on the government to take responsible action on climate change and set power sector targets.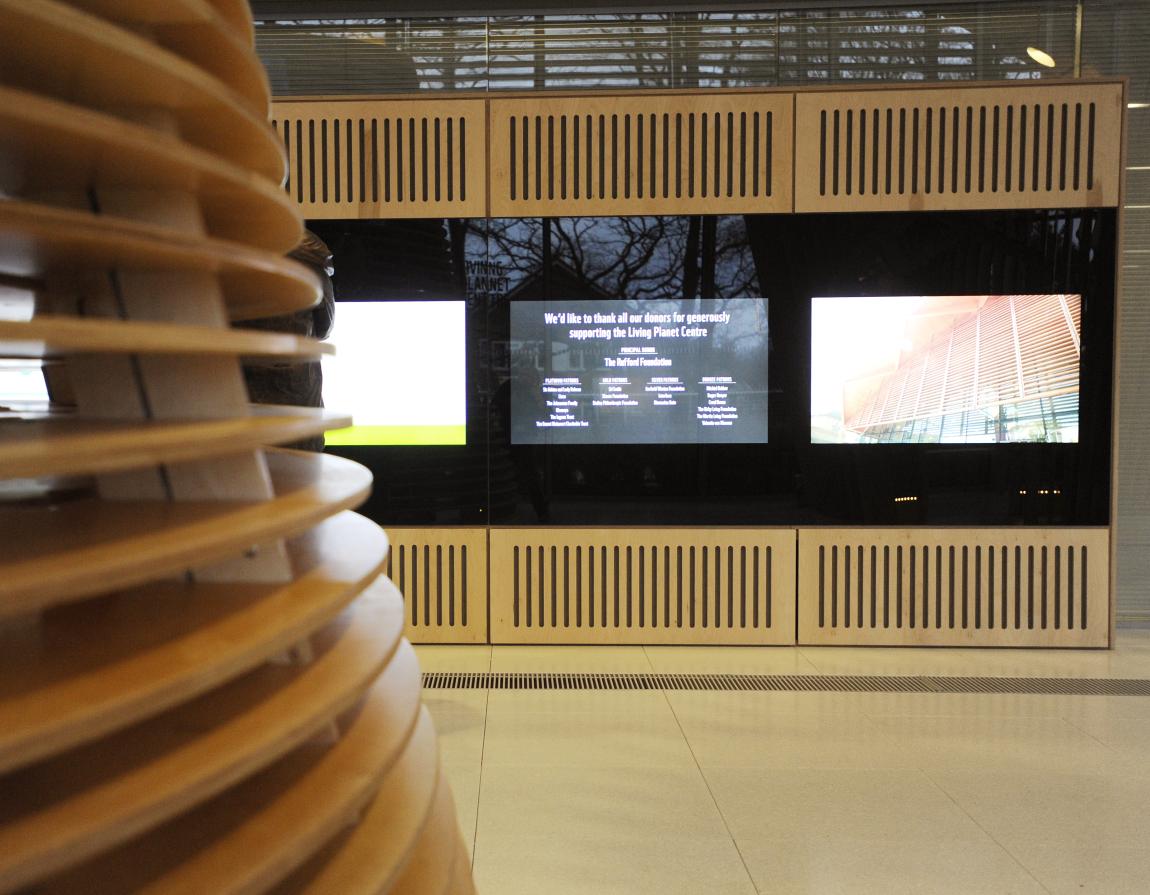 Why Cisco are helping
Cisco recognises that while ICT produces about 2% of the world's CO2 emissions, it can play a big part in reducing the other 98%.
The state-of-the-art technologies provided by Cisco, together with implementation partner Dimension Data, have transformed our working practices in the UK and have helped us to work smarter. High quality online collaboration tools and video-conferencing have reduced our need for travel, which has brought down our carbon emissions. Cisco are also opening up new possibilities for us to engage our supporters in flexible and innovative ways.
Cisco is in the business of connecting the unconnected, and by partnering with WWF we are helping to connect humanity with nature. We are honoured to be supporting WWF on its journey to connect with new technology, new audiences and a new culture.