What they're doing
Nobia UK (part of the Swedish based Nobia Group) has a fundamental responsibility to all of its stakeholders to maintain and develop a sustainable business. Nobia works to minimize the negative and maximize the positive consequences throughout the value chain of its operations.
Through its direct involvement with the GFTN, Nobia UK is committed to developing the environmental knowledge & awareness across their commercial teams to promote responsible forest management and ensuring that the sourcing of timber and timber related products is from legal and sustainable sources
How they're doing it
Supply Chain sustainability is the management of environmental, social and economic impacts, and the encouragement of good governance practices, throughout the lifecycles of products and services. The objective of Nobia's supply chain sustainability is to create, protect and grow long-term environmental, social and economic value for all stakeholders involved in bringing products to market.
Their supplier sustainability processes will form the baseline for assuring a comprehensive due diligence of supplier's sustainability performance and compliance with soft and hard law requirements as well as Nobia's requirements.
Through the development of their supplier assessment process which will increase the emphasis further down the supply chain and the introduction of a Supplier Code of Conduct they will continually develop both business framework and practices to, as far as possible prevent human or labour rights violations, severe negative environmental impact and corruption in their supply chain.
They're proud to report
Nobia UK is extremely proud to report that in 2015, 77% of its timber purchases came from FSC certified products. For Nobia to consider wood to be a good environmental choice, it should originate from responsibly managed forests. Nobia's goal is to only source wood from forests certified / evaluated as responsibly managed.
Impact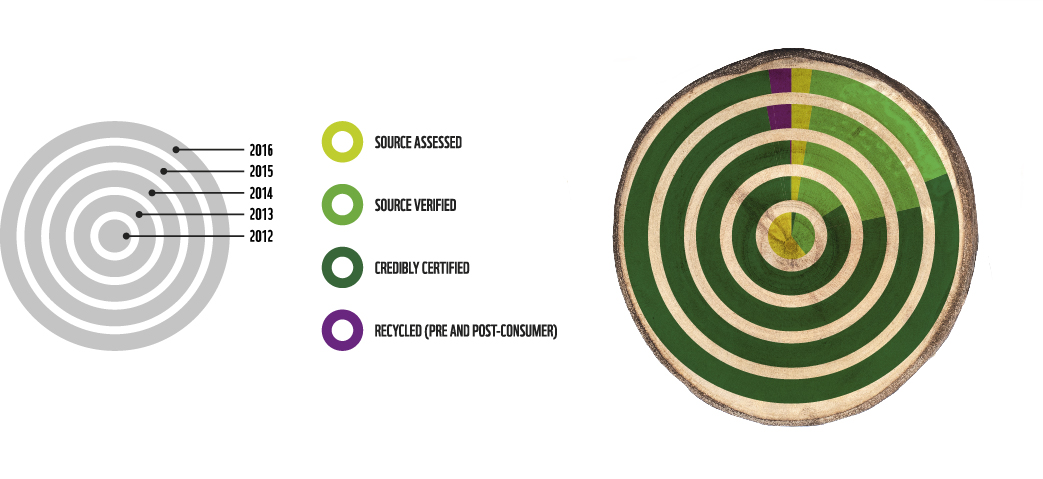 Why they're doing it
Nobia UK has embarked on the journey with the GFTN to promote responsible forest management because they recognise the importance of creating a sustainable future for the next generation and beyond. They also want to use the membership and participation with the GFTN to encourage others to join in and constantly improve their performance in delivering responsible forest management.