What they're doing
Office Depot UK is committed to running an ethically and environmentally responsible business, promoting responsible forest managements and eradicating illegal wood products from our supply chains. This includes making their paper procurement policy publicly available.
Office Depot UK undertakes due diligence to assess and mitigate any risk of illegal and unwanted forest products entering into the UK market from their supply chain. They collect as much information on supply chain sources as possible, and systematically work to eliminate poor sources which may not positively benefit forests as a future resource for people and nature.
How they're doing it
Office Depot UK has developed product sourcing policies and purchasing agreements. They stock timber and wood-based products sourced from certified or otherwise known and legal sources, or made from recycled material. They've gone beyond a compliance-only approach by including all own-brand products in their assessment.
They're proud to report
Office Depot UK is proud to report that:
They've held both FSC and PEFC chain of custody certifications in the UK and Ireland since 2006
Their own-brand copier paper range includes recycled and FSC, PEFC, Blue Angel and EU Ecolabel certified products. The cardboard used in their transit boxes is either recycled or FSC certified
In the UK and Ireland we achieve 100% landfill diversion with waste either recycled or sent to waste energy plants
In 2015 in the UK we reused or recycled over 182,500 printer cartridges returned by customers
impact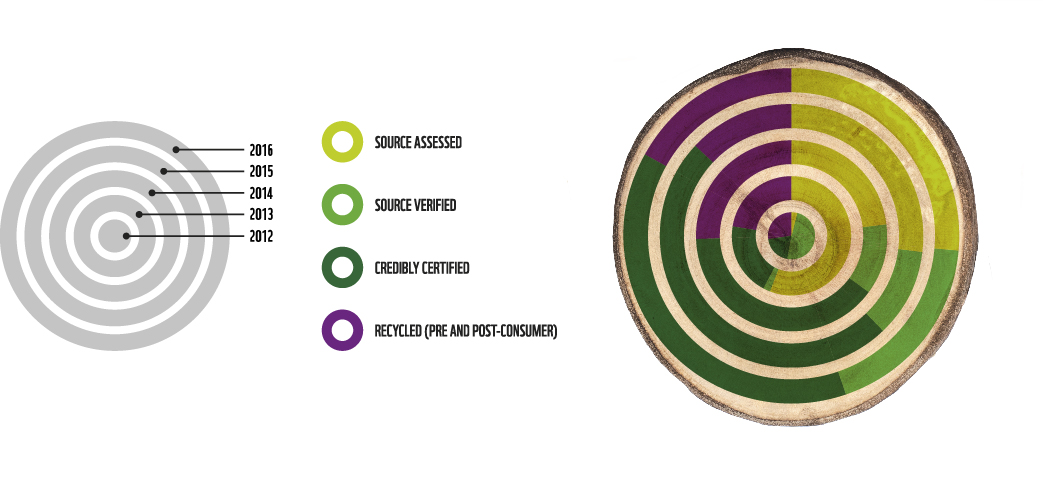 Why they're doing it
Office Depot UK's commitment is to reduce the Environmental impact of their operations, purchase greener products and deliver innovative solutions for our customers and external stakeholders.  In order to fulfil this vision they ensure that they strive to achieve their four pillars of sustainability which are:
Be Green, Buy Green, Sell Green and Tell Green
Be Green
In 2016 Office Depot UK launched an initiative to reduce the number of small orders they process. By reducing the number of small orders they process, they can reduce the total number of orders they deliver and ultimately reduce the impact of their businesses on the planet by reducing packaging.  Should a customer require an order under £25 a small charge will be made, of which a percentage will be donated to a gold standard carbon offset project.
Buy Green
For the fifth year running Office Depot UK increased the number of products in its Office Depot catalogue with environmental attributes. The 2016 catalogue has over 2000 products with a verified environmental attribute.
Sell Green
They support customers in achieving their sustainability objective. Organisations like South Essex Partnership University NHS Foundation Trust who are UK NHS Green Champions in the Green Apple Awards and received the Healthcare Sustainable Procurement Award.
Tell Green
They are committed to open and transparent reporting with independent verification. Examples of this are the independent assessment of environmental product claims, greenhouse gas footprint to ISO14064 and environmental performance to ISO14001.