What they're doing
Penguin Random House UK's goal is to source 100% of their paper from Forest Stewardship Council® (FSC®) certified sources by the end of 2020.
They're committed to ensuring all their products are responsibly and ethically sourced. This includes promoting responsible forest management together with their suppliers, and eradicating illegal wood products from their global supply chain and make their paper sourcing policy is publicly available.
How they're doing it
They ensure that all their printers and paper suppliers understand and comply with their paper sourcing policy.
Prioritising FSC certified paper, and require it from all their printers and paper suppliers to avoid any controversial fibre.
They only use paper from traceable and credible sources, conducting fibre analysis sample testing throughout the year to ensure suppliers are compliant.  
THEY'RE PROUD TO REPORT
74% of DK and 93% of PRH UK's paper is currently FSC certified. Collectively this is 85%.
Through PREPS, they've worked together with stakeholders across the publishing industry to develop an assessment approach for these complex composite products, and as a result they're now able to ensure that all their papers and boards are credibly certified or source verified. The impact of this has been a greater understanding throughout the supply chain of importance of sustainability.
Impact
"We recognise the importance of forests and the services which they provide such as clean water and air, raw materials, and biodiversity. As deforestation is the second largest source of CO2 emissions, we know that combating deforestation through responsible paper sourcing policies is essential.
In 2014 66% of our paper was from credibly certified sources.By 2016 this had increased to 90.2%. Our goal is to source 100% of our paper from FSC (Forest Stewardship Council) certified sources by the end of 2020."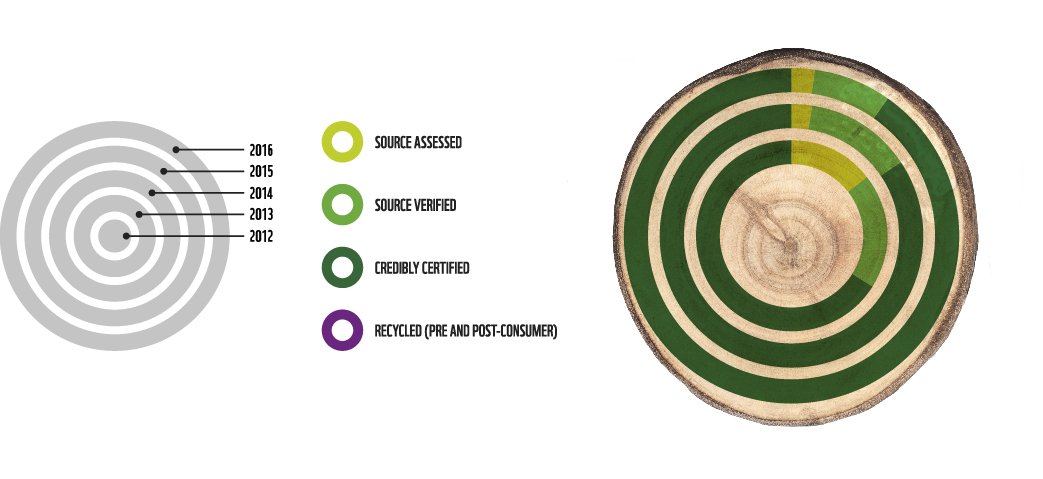 WHY THEY'RE DOING IT
They ensure that all their printers and paper suppliers understand and comply with their paper sourcing policy

They prioritise Forest Stewardship Council (FSC) certified paper, and require all their printers and paper suppliers to avoid any controversial fibre

They only use paper from traceable and credible sources, conducting fibre analysis sample testing throughout the year to ensure their suppliers are compliant