Why we're protecting Javan rhinos
There are just 63 Javan rhinos left on our planet, which are all located in Ujung Kulon National Park on the South West tip of Java in Indonesia. If we lose this population, we've essentially lost the entire species.
For the last 30 years, rhino numbers here have remained worryingly static and it's thought that their existing habitat has reached its carrying capacity so it may not be unable to support a larger population.
There are many major threats to a population as small as this such as poaching, disease, natural disasters and inbreeding, which all pose significant risks to the rhinos' future.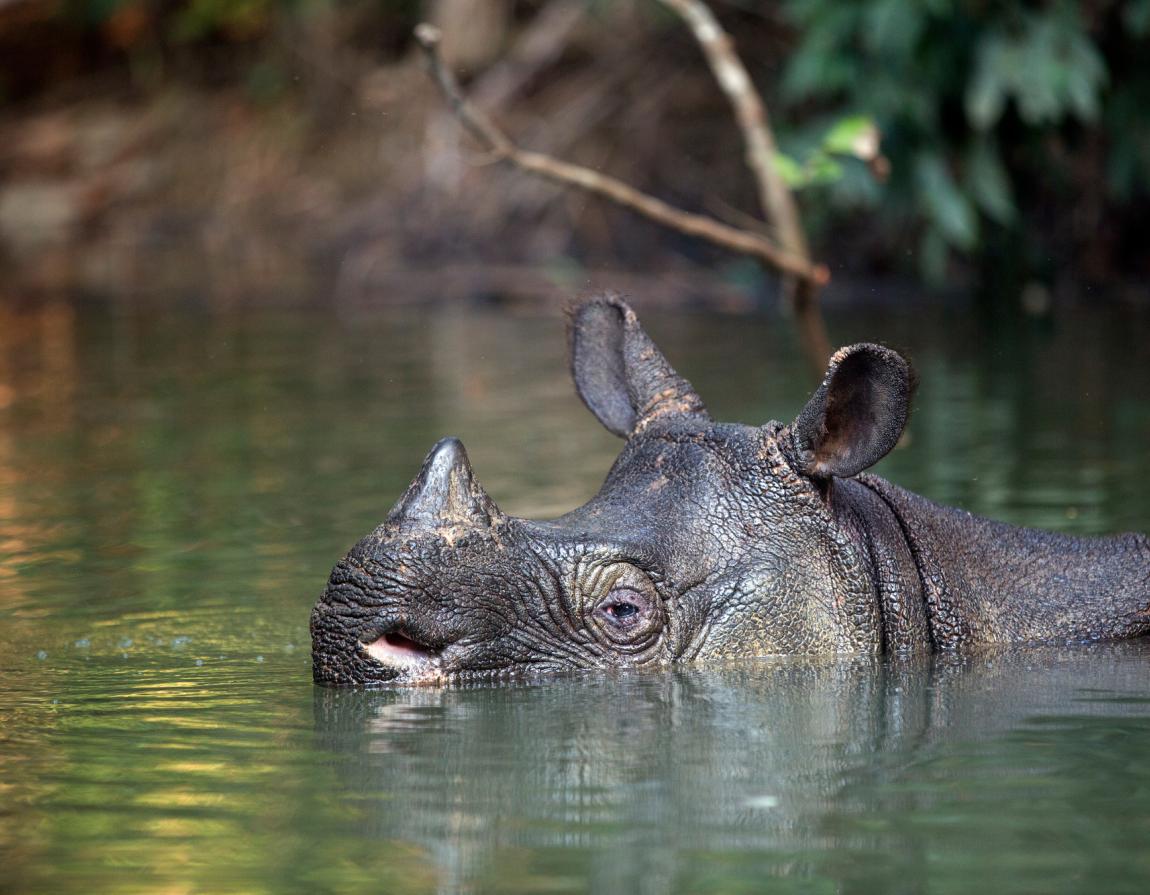 What we're doing
Because the Javan rhino population is so small and isolated, we're working with our partners to seek wide agreement and political endorsement for a new, safe and healthy Javan rhino habitat. The long term plan will be to move a few rhinos to that area in order to establish a second population.
Establishing a new population of Javan rhinos will help to protect the species from being wiped out by a single disastrous event—poaching, disease, natural disasters—and could boost the breeding rate while bringing increased viability to the overall population.
How we're doing it
Supporting the Ujung Kulon National Park to implement a five year plan to control the spread of Arenga palm, an invasive species which dominates other plants species that provide vital food sources for the rhino
Conducting ongoing research to gather critical information about behavioural patterns, distribution, movement, population size, sex ratio and genetic diversity to learn more about the rhinos
Supporting the Rhino Health Unit to conduct monthly rhino disease surveillance inside the park and in partnership with Cornell University and Bogor Agricultural University investigate disease risks and methods of transmission
Helping local farmers to improve their livestock management practices to reduce the risk of disease spreading to rhinos in the national park