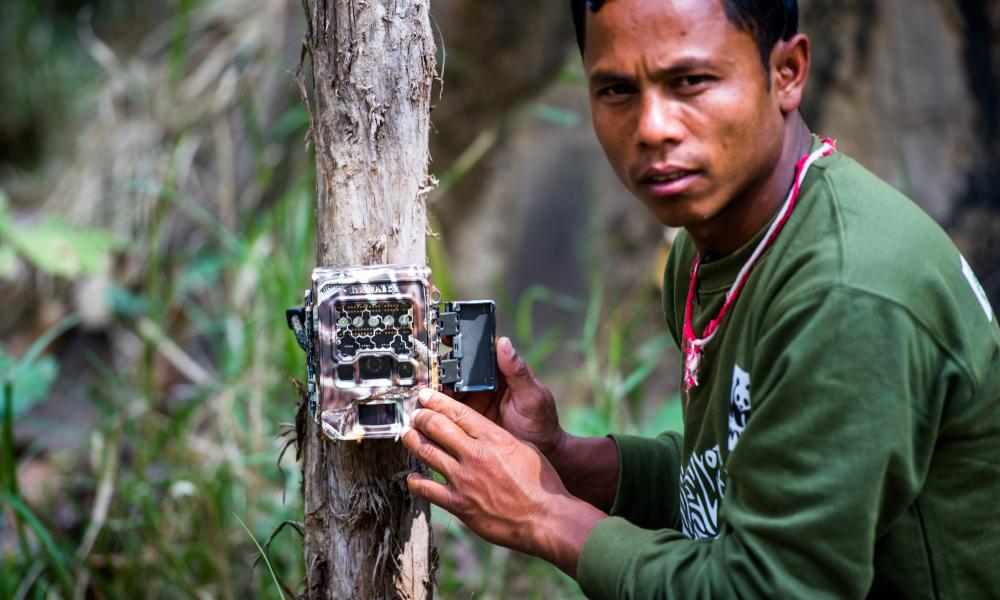 © Gary Van Wyk / The Ginkgo Agency / Whiskas / WWF-UK
The tiger is the biggest of all cat species. It's also one of the most threatened. Around 100 years ago, there were estimated to be 100,000 tigers in the wild, but the number has fallen by 95%. It's hard to believe these magnificent creatures are endangered, but they're facing constant pressure from threats like poaching, habitat loss, conflict with people and climate change.
In 2013, Whiskas launched a campaign with WWF UK, highlighting the connection between small cats and their big cousins. Thanks to fantastic support from their customers over 3 summer campaigns, Whiskas have already raised over £900,000 in UK and Ireland to help WWF protect wild tigers around the world.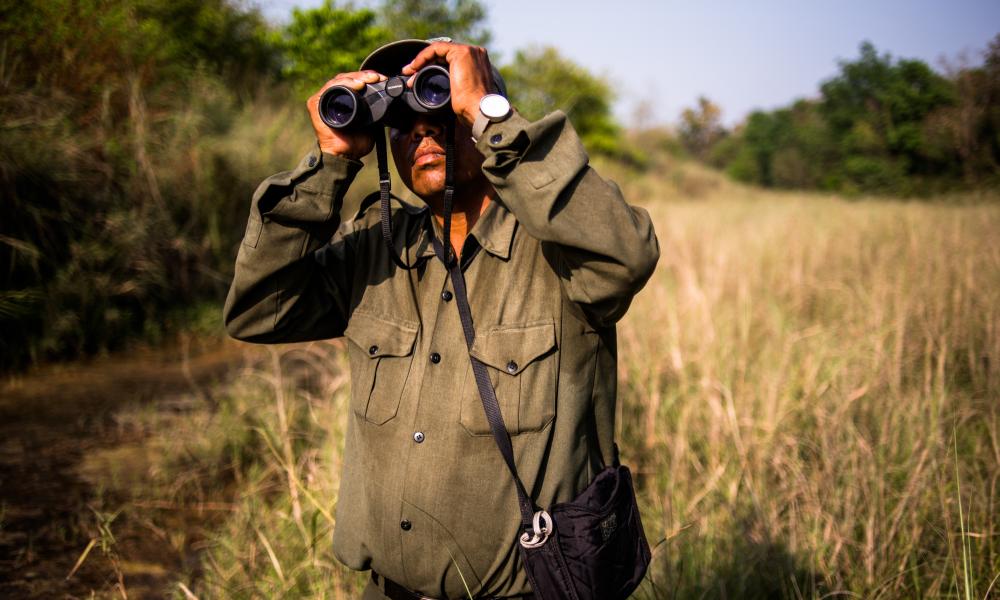 © Gary Van Wyk / The Ginkgo Agency / Whiskas / WWF-UK
Through the fantastic customer response to the campaigns so far, Whiskas has helped WWF to:
Establish 17 new community anti-poaching units comprising over 90 volunteer members protecting tigers in Nepal
Provide solar power sets to 35 ranger guard posts in Nepal and roll-out new improved anti-poaching patrol technology across all the protected areas of Nepal's Terai Arc. We've already trained 200 patrol team members and will be distributing mobile patrol handsets soon.
Train 80 local communities living alongside tigers on different wildlife monitoring techniques, and over 130 police officers in Nepal on tackling the illegal wildlife trade
Deliver vital equipment to anti-poaching patrol teams, including more than 75 new bikes to cover large distances, tents, torches and sleeping bags for night patrols
Support the Government of Nepal to organise a Symposium in 2015 where representatives from 13 Asian countries committed to urgent action to achieve the goal of 'Zero Poaching in Asia'
This support means a lot to the WWF team in Nepal and to the local people they work alongside who are as passionate as ever to help protect their tigers and other wildlife. Whiskas' support helps to keep this enthusiasm and conservation knowledge going with regular training and outreach – for example, on 3rd March 2015 more than 4,000 people attended a community anti-poaching celebration!
© Theo Allofs / WWF-US
With only around 3,900 tigers remaining in the wild, support from campaigns such as this one with Whiskas is imperative to supporting WWF's work on the ground.
Anthony Dean, Premium Cat Portfolio Manager - Mars Petcare UK, said: "We are delighted to be partnering with WWF to help protect tigers in the wild. At Whiskas, we are passionate about all cats, and that includes the world's big cat population. This is why we are encouraging cat owners across the country to join with us throughout the campaign, to show their support by helping to protect the world's wild tiger population."
Alison Lucas, Director of Communications and Fundraising at WWF-UK, said; "Wild tigers are at a tipping point and action, or inaction, in the coming decade will decide their fate. This is why we are really excited to be partnering with a company like Whiskas, which has taken our tiger work right into the heart of their business from the outset."
"Wild tiger numbers have fallen by over 95% over the past 100 years, and three subspecies – the Bali, Caspian and Javan – are extinct. We are absolutely thrilled that Whiskas is continuing to raise funds to help protect tigers.
"It's partnerships with organisations such as Whiskas that can help us take our messages and work even further – to new audiences, in new and innovative ways – helping inspire everyone to take action and help protect our beautiful planet and its amazing wildlife".
Mars, parent company to Whiskas, was named Best Private Company by Ethical Corporation in both the 2013 and 2014 Responsible Business Awards. WWF has worked with Mars, in the US, to develop global seafood sustainability commitments.