Forest campaign
All the timber and wood products we buy - from furniture to flooring to paper - started life in a forest somewhere. Trees were cut down, processed and sold to you as a door, a kitchen worktop or maybe a book. But not all wood comes from well-managed forests.

So how can we make sure that the products we buy come from the right wood - wood that's sustainably produced without causing harm to people or wildlife?

Our forest campaign aims to make sure that all the wood-based products we buy comes from sustainable sources. We're working with business, government and civil society to ensure a long-term future for forest communities around the world.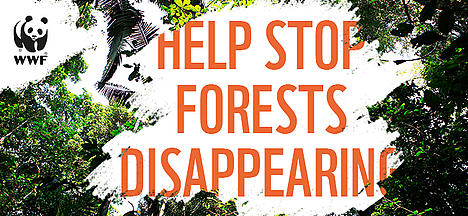 Support our campaign to make responsible forest trade the norm. We want to work with business to push the markets to trade in 100% legal and sustainable timber by 2020. Companies like Tesco, Penguin Random House and Carillion have already pledged their support  - find out more about the campaign and how to get involved.
---
If you're heading out to buy some garden furniture, some charcoal for the barbeque or some timber for DIY - it's easy to make sure that you're not contributing to deforestation simply by looking for the FSC logo. Check out our top tips for shoppers.
---