Stop forests being erased
Every two seconds an area of forest the size of a football pitch is destroyed. Yet here in the UK you can still buy furniture, books, cards and other products made from illegally or unsustainably sourced wood.
It's time to say no to this nonsense. Add your name and #SaveForests
Illegally sourced wood is in your home...
...and it's not your fault!
It's likely every person in the UK has (or uses) products made with illegally logged timber. On average, each of us consumes just under a tonne of timber a year. Anything from 10 to 20% of that could be illegal depending on where it's coming from.
So what's going on?
Loopholes in the Law
In 2013, the EU introduced special regulations to prevent illegally logged wood being imported into Europe. However, due to some nonsense loopholes, only half the value of all timber and wooden products imported is covered. Fortunately there's an opportunity for change. In December 2015 the regulation is due to be reviewed. We're seizing this opportunity to prevent all illegally-logged timber entering the EU.
If it's legal, it'll be sustainable, right?
Well no. 'Legal' simply means the government has allowed its trees to be cut down. But that doesn't mean the long-term future of the forest has been considered.
That's why we're asking UK businesses to pledge to buy timber and wood based products from sustainable sources by 2020 as well as supporting the legislation changes - so you can be sure the things you buy are both legal and sustainable.
Add your name today to help #SaveForests.
Forests are disappearing at a rate of one football pitch every two seconds!
Loopy loopholes
The nonsense of what's covered and what's not
When you look at the EU's timber regulation it can seem pretty crazy that some things are covered while others aren't. For example, a picture frame is covered but when there's an image in the frame, its a picture and its no long covered! More worryingly, some major sectors of the market in timber and wood based products aren't covered at all such as printed materials, including books and cards.
Help protect our forests - add your name today.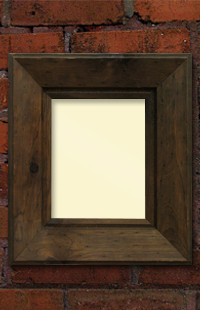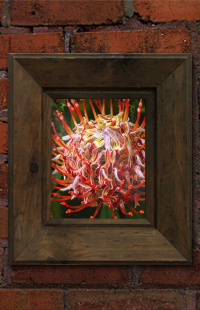 Why forests are amazing
Forests are much more than just a collection of trees
Home to wildlife
Forests are home to more than half of all land-dwelling animals, plants and insects!
Creating livelihoods
Forests are vital for people: around a billion people depend on forests for their livelihood.
Ensuring the health of our planet
Forests play an important role in regulating the global climate - they absorb and cycle huge amounts of carbon and water. They're also thought to help provide 75% of the world's usable fresh water.
Sign your name today and help us #SaveForests.
How wildlife is affected
Much of the timber and wooden products entering the UK come directly from the habitat of some of the world's most iconic and endangered animals.
Sumatran tiger

The forest home of these critically endangered tigers in south-east Asia is being destroyed in pursuit of one of the region's most valuable woods, ramin, popular in the UK for making furniture and home accessories.

Bornean orang-utan

Orang-utans' natural forests are cleared to make way for palm oil plantations, and the timber is sold off. Right now you could be buying this wood from UK shops in products such as paper, garden tools or ornaments.

Amur tigers

The prime habitat of the Amur tiger in the far east of Russia is under threat due to demand for Korean pine, as well as for Russias most valuable hardwood, Mongolian oak. Illegal logging also opens up roads into the deep and quiet areas of forest where tigers live. These roads are then used by poachers.

Amur leopards

The world's most endangered big cat, there are thought to be less than 50 remaining in the wild. The pursuit of Korean pine and Russia's most valuable hardwood, Mongolian oak, is destroying the habitat of prey animals like wild boar.

Forest elephants

While savannah elephant populations appear to be increasing, it's a very different story for forest elephants, which are smaller, have shorter straighter tusks, and are confined to the dark recesses of tropical forests in west and central Africa. Roads built for logging vehicles are being used by ivory poachers, who target the elusive forest elephant.
Help protect our forests - sign your name today.
Are you a business?
Help us make responsible forest trade the norm.
If you're a business in the UK that buys timber or wood based products, we'd welcome your support for our campaign. Many UK businesses that supply timber and wood-based products are unknowingly selling products made from illegally and unsustainably sourced wood.
If your business wants to change then we could help you.
Find out more

about how you can get involved