Forests Campaign: For Businesses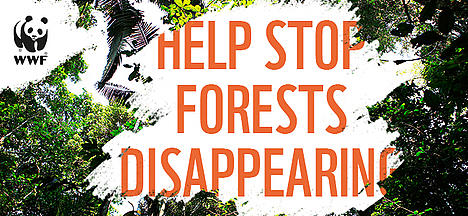 Our Forest Campaign aims to make responsible forest trade the norm. Working alongside business, we aim to transform timber markets in the UK and Europe. That way, your business will benefit from a secure long-term supply, while people and nature can thrive in the forests they depend on.

Over fifty influential businesses plus two major trade associations have signed up to support the campaign - find out who they are here. If you are a business in the UK that buys timber or timber products and are interested in joining the campaign, please contact us by 30 November 2016.

Why are we running this campaign?
Our Forest Campaign seeks to cut out the trade in illegal and unsustainable timber, by working together with business to influence government at UK and EU level in order to level the playing field for businesses that are supportive of responsible forest trade.

With the review of the EU Timber Regulation, we have an opportunity to completely close the market to illegal timber. This Regulation, which came into force in March 2013, aims to stop illegal logged timber from entering the European markets – but has loopholes in it which mean that less than half the value of timber products coming into Europe is covered by the regulation.

Read our position statement on the product coverage of the EU Timber Regulation.

But closing the markets to illegal timber won't fix the problem – if we are to be able to rely on forests for the goods and services we depend on for generations to come, we need to be harvesting them sustainably. This campaign also calls for mechanisms to enable the transition to a market in sustainable timber by 2020.


---
What we've achieved so far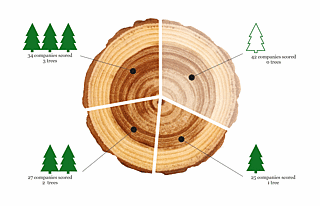 Businesses up their game
We reviewed our Timber Scorecard in September, and found that 23 companies have increased the transparency of their timber procurement policy since the original was published in July.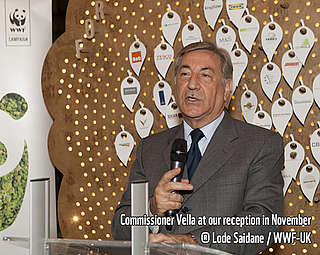 EU business backs a strong EUTR
Our cross-Europe Industry Statement in support of a strong EU Timber Regulation was supported by over 70 companies, associations and federations.

Many of these companies attended a reception with Commissioner Vella  in Brussels to demonstrate their support for change.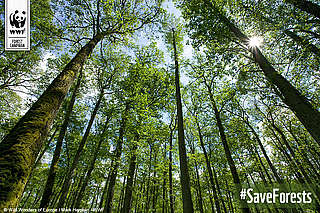 MPs sign Early Day Motion on Illegal and Unsustainable Timber
Thanks to over 2,000 personal letters and emails written by members of the public, including staff from some of the businesses we have been working with such as Willmott Dixon and Lathams, almost 100 MPs signed Early Day Motion (EDM) 65 in support of a market in legal and sustainable timber in the UK and wrote about the issue to the Secretary of State for Defra, Liz Truss.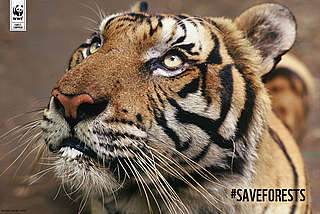 Over 100K to #SaveForests
Over 103,000 people have signed our #SaveForests petition so far, which we will continue to use to show government and businesses that consumers care that the wood products they buy are legally and sustainably sourced.

---
What can your business do?
This campaign gives your business the opportunity to show your commitment to responsible trade in forest goods.

Choose from the bullet points below for more information on how your business can support the campaign through these pledges:

Pledge to buy sustainable timber products

Make a pledge to buy timber and timber products from sustainable sources by 2020, and make your performance public.

If enough businesses make this kind of commitment, we can show decision-makers that there's a powerful desire for change. Find out more about what this pledge means.


Support the call to close the market to illegal timber

When you sign up to our timber campaign, you're supporting our call for the EU to close the loopholes in the EU Timber Regulation (EUTR) so that all timber and timber products must be from legal sources.

The Forest Campaign provides you with the opportunity to use your voice at a UK and EU level by joining the call to close our markets to illegal timber completely.


Support the call for a market in sustainable timber

By signing up to the campaign, you're supporting our call to the UK and the EU to complete the transition to a market in sustainable timber and timber products by 2020.

We want to create a level playing field for companies that have made a commitment to responsible forest trade. This requires mechanisms or incentives that'll encourage other businesses to do the same.

Closing the market to illegal timber is only one step towards the ultimate goal of saving the world's remaining intact forests. If we really want to protect forests for future generations, we need to change the markets so they're only trading sustainably-sourced timber.

Using business support, we'll call on the UK government and the EU to establish mechanisms to be put in place by 2020 that will complete the transition to a trade in sustainable timber and timber products.

This is a crucial time to take action. The world's forests are shrinking fast – and demand for wood products is set to triple by 2050. We need to act urgently to ensure the long-term health of forests – and as one of the largest importers of timber in Europe, the UK plays an important role in influencing the markets.

If you are interested in signing up your business and help us make a positive change for our world forests, please contact us. As a reminder, we will be accepting companies to sign up to the campaign untill 30 November 2016.