What will the panda make you do?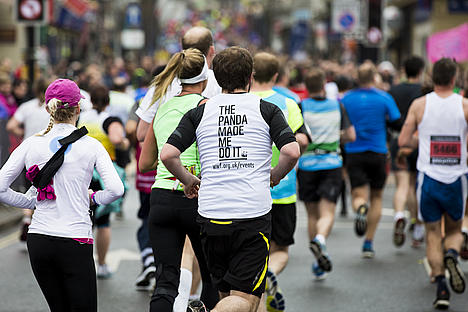 Run it, cycle it, do it! Join Team Panda
Whatever challenge you fancy taking on we'd love to welcome you to our 'The Panda Made Me Do It' team. It doesn't matter if you're a seasoned marathon runner or taking on your first 10k, there is a challenge for you!

Take a look at the list of our events and complete our registration form to sign up for an event today. If you're taking part in a different sport event or organising your own it would be great to hear from you.

We'll be here to support you every step of the way.

Thank you for making a difference!