Events listings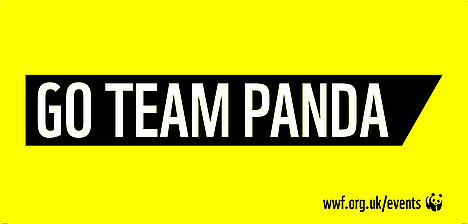 Good luck to our fantastic Team Panda!
You are all amazing and we are looking forward to seeing you on the finish line at Brighton and London!

Team Panda takes on the London Marathon! Take part in the world famous race past the many landmarks of London.

A unique overnight 100 kilometre cycle challenge around London in June. Be prepared to be dazzled by the city lights as you take on this eco-friendly challenge.

Join Team Panda at the Grand Union Challenge. WALK IT, JOG IT, or RUN IT - 100 km, 50 km, or 25 km options along the historic Grand Union Canal.

Sign up today and join the 20,000 riders taking the challenging route from London to the stunning hills of Surrey.

The biggest half marathon in Britain and you can be a part of it with our fabulous Team Panda.

A music crazed half marathon starting at the O2 Arena in London. This run will be buzzing all the way. Register your interest now.

Join Team Panda at this world famous event. Take part in this flat and fast 10 mile route while running past Portsmouth Historic Dockyard and beautiful views of the Isle of Wight with 25,000 other runners.

Congratulations to our fantastic Team Panda at Brighton Marathon - the panda definitely made you do it! Thank you!

Whether you are taking on a trek, run, cycle or organising your own challenge we would love you to join 'The Panda Made Me Do It' team.

We've got a great fundraising guide to help you with ideas on how you can raise funds for us. You'll find posters, flyers and useful information to help you get started.