Channel 4 Dispatches documentary on conservation
17 June 2011
WWF CEO David Nussbaum offers a few thoughts on Channel 4's Dispatches documentary looking at the work of conservationists.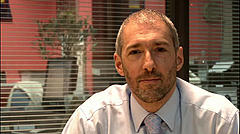 "Earlier this year, I was asked to give an interview for a Channel 4 documentary looking at "the key challenges facing the [conservation] movement in the 21st century". It's a debate that goes right to the heart of our work. So my instincts were to take part.

The hour-plus interview with investigative journalist Oliver Steeds covered a huge amount of ground, questioning fundamental elements of the way we work. Subsequently made part of the Dispatches series, the programme, now titled 'Conservation's Dirty Secrets', looks set to cast a critical eye over the way various conservation groups are funded and the different ways in which we work.

In the 50 years since WWF was founded, protection of the world's species and their habitats has been central to our mission. We've seen first-hand how wildlife, the environment and human activity are interlinked.

Our research into behaviour change has also shown that we need to feel strongly connected to the world around us if we're going to make a positive and lasting difference to the way we live our lives. Working with 'flagship' species such as tigers, whales and polar bears helps us make that connection.

And the animals we campaign for require large, well-connected habitats and healthy ecological systems in order to survive, so protecting them benefits other species that share the same environment, including people.

We developed our animal adoptions to engage people in our work and to provide a vital source of funding for the work we do. Without the financial contributions we receive, most especially from our supporters but also from our corporate partners, we wouldn't be able to fund our many projects around the world that help to protect some of the planet's most vulnerable places. 


Collaborations with governments and businesses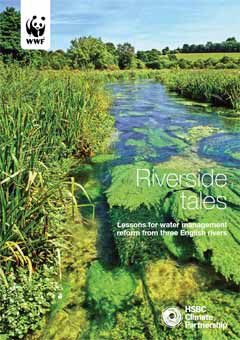 Ultimately, conservation is a huge and wide-ranging issue, and approaches to tackle the many challenges we face are diverse and widely debated. Creating a sustainable future, which allows people and nature to thrive without halting global development, is vital.

Devising a neat, fix-all solution would be nigh on impossible, but happily, different groups bring different skills to the table, be they grassroots campaigners, direct action groups, international NGOs, governments or businesses - together we can make a difference.

Our collaboration with governments and businesses over the years has been integral to some of WWF's greatest successes. For example, by working with companies, we've helped to set up the Forest Stewardship Council and the Marine Stewardship Council, which address the overuse of timber and fish stocks and encourage the responsible sourcing of both.

Big business is so influential in shaping the world's political and economic agenda that it's difficult to imagine how it would be possible to stop the loss of sensitive ecosystems without their positive involvement.

It's our ambition to drive real change in the way business is done and to support a green economy where trade and industry thrive within the natural limits of the planet.

We also work closely with leading businesses to challenge the perception that companies oppose environmental laws. Some business leaders already grasp the scale of change needed to ensure that goods are produced and consumed in a sustainable fashion. And just this week, 72 firms joined us to press EU politicians to sign up to tougher climate targets.


Working with those who can make the biggest difference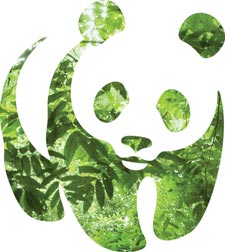 But of course while publicly saying the right thing certainly helps to build momentum in greening businesses, this must be mirrored by action. We've seen plenty of examples of green business activities that show that this is possible. And business partnerships also play a big part in driving action.

We don't believe that WWF should work only with companies that are thinking through the implications of sustainability for their business strategy at the highest level. It's also vital to work with companies that have very high impacts on the environment, those which are perhaps only just setting out on the journey towards sustainability, or that may even have some practices we profoundly disagree with.

It would undoubtedly make our life easier if we took the easy option and worked only with the companies already associated with 'green' products. But I don't believe it's WWF's job to settle for the easy option.

We want to achieve the greatest possible benefit for people and nature, and this means working with those who can make the biggest difference. So I feel we should be proud that WWF sometimes makes difficult choices in order to succeed in our aim of safeguarding our planet for the future."

'Conservation's Dirty Secrets' aired as part of Channel 4's Dispatches series on Monday 20 June. David Nussbaum took part in a live webchat following the programme to discuss some of the issues raised. 


blog comments powered by

Disqus