Scottish Government moves towards a sustainable housing strategy
26 June 2012
The Scottish Government has launched a consultation on a Sustainable Housing Strategy designed to make homes more energy efficient and tackle fuel poverty while stimulating the economy.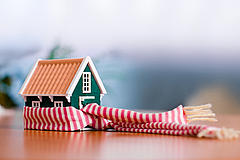 The Existing Homes Alliance, which brings together social, environmental and business interests from across Scotland, welcomed the launch of the consultation as a 'major step on the road to making all homes in Scotland fit for the 21st Century.'

Alan Ferguson, Director of the Chartered Institute of Housing, and the newly appointed Chair of the Alliance stated:

"A strategy to make Scotland's homes more sustainable is absolutely fundamental if we are to reach our targets to tackle climate and fuel poverty. We therefore welcome this consultation as a major step and look forward to working with the Government and other stakeholders to ensure it is robust and effective."

The strategy is expected to echo proposals for a National Retrofit Programme raised in the Fuel Poverty Report, presented by Cabinet Secretary Alex Neil to Parliament earlier this month. This Programme would look to include an area-based approach to delivering improvements in Scotland's homes.

Elizabeth Leighton of WWF Scotland and also a member of the Alliance added:

"It is vital that financial support mechanisms, minimum standards and a nationally coordinated approach are considered as part of any strategy to makes Scotland's homes sustainable, we are therefore encouraged by this consultation and hope a wide range of stakeholders feed into it."