WWF Briefing for Parliamentary debate on aviation competitiveness
3 July 2012
As MPs debate the future of aviation policy in Parliament, WWF believes there is no need for more runways or airports to remain economically competitive. There is already room for more passengers and flights if we use existing capacity better while remaining within our climate targets.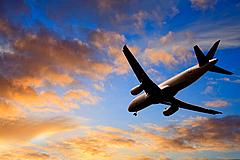 UK aviation is at the forefront of global competitiveness. London is the best connected city in the world and the UK already has plenty of capacity to remain competitive in future. Further expansion in the South East is both unnecessary, expensive, and incompatible with our climate targets.
The Government must bring forward a sustainable framework for transport and aviation with climate change at its heart.
This briefing was prepared for the Westminster Hall debate on 'Aviation Competitiveness in the UK' taking place on 4 July 2012.
blog comments powered by

Disqus