Deforestation and climate change
Forests have a vital role to play in the fight against global warming. Forests absorb and store carbon in their trees and soil. But if forests are cleared or disturbed, this carbon is released as carbon dioxide and other greenhouse gases. Up to a fifth of global greenhouse gas emissions come from deforestation and forest degradation.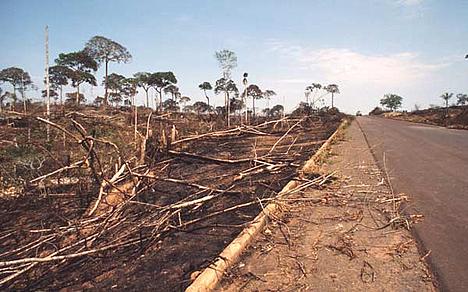 Why we're involved
We have to reduce emissions from deforestation if we're to prevent catastrophic climate change.

Unfortunately, it often makes more economic sense - at least in the short term - to manage forests unsustainably or clear forests for agriculture, roads and infrastructure than to conserve them or manage them responsibly.

And so governments have agreed that emissions from forests need to be reduced as part of global effort to tackle climate change - and that there need to be financial incentives for developing countries to 'reduce emissions from deforestation and forest degradation' (abbreviated to REDD+). The aim is to help make forest conservation more economically viable.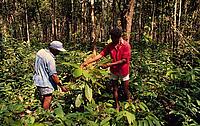 How we're helping
We're working to get a fair, workable REDD+ scheme developed globally. We want to make sure it will lead to big carbon savings and also benefit people - especially those living in and relying on forests for their livelihoods - and biodiversity.

As well as working on international policies, we're supporting efforts to implement REDD+ on the ground in key developing countries, like Brazil and Colombia. We're helping them develop policies and implement activities to reduce their emissions from deforestation and forest degradation.

We're also working to ensure that developed countries - like the UK government - provide support for developing countries to achieve this.

We know it's not as straightforward as simply throwing money at the problem so we've developed five guiding principles for REDD+:


Climate: REDD+ demonstrably contributes to greenhouse gas emissions reductions with national goals working towards a global objective
Biodiversity: REDD+ maintains and/or enhances forest biodiversity and ecosystem services
Livelihoods: REDD+ contributes to sustainable and equitable development by strengthening the livelihoods of forest-dependent communities
Rights: REDD+ recognises and respects the rights of indigenous people and local communities
Fair and effective funding: REDD+ mobilises immediate, adequate and predictable resources for action in priority forest areas in an equitable, transparent, participatory and coordinated manner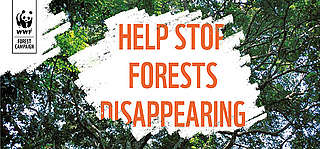 We've launched a forest campaign to make sure that in the UK we can be certain that the products we buy are not supporting illegal and destructive logging.

The things we love are threatened by climate change - we can protect them by urging politicians to act.