Forest conversion
When forests are cleared in order to convert the land for other uses - increasingly for growing crops like soya or palm oil - the costs to people and nature can be severe. Habitats are lost, greenhouse-gas emissions increase, and the rights and interests of local communities are often ignored.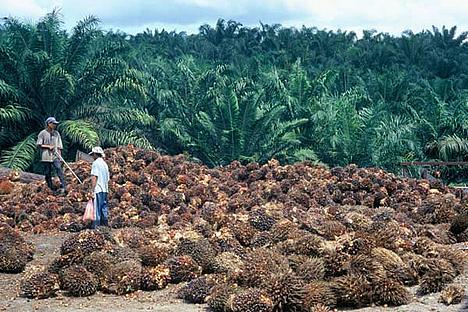 Why we're involved
Without major changes in government policies and business practices, forest conversion is likely to continue at a rapid rate. That's bad news for the climate, for endangered species like jaguars, rhinos, tigers and great apes - and for people who depend on forests for their livelihoods.

Loss of forests has other knock-on effects too. Reduced wildlife habitat means wild animals like tigers and elephants increasingly come into conflict with local communities - often with deadly consequences on one or both sides.

Forests also provide important services, like maintaining freshwater supplies and preventing erosion and flooding.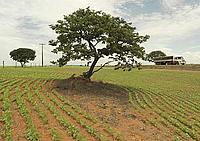 Two of the crops that contribute most to loss of valuable forest habitats are oil palm and soya.

Oil palm produces palm oil, which is used in everything from crisps to cosmetics, and comes mainly from plantations that have replaced rainforest in south-east Asia.

Soya, which is used mostly as livestock feed, is grown in former forest and, increasingly, savannah lands in South America.

How we're helping
We're aiming to make sure that increasing demand for palm oil and soya doesn't threaten environmentally important forests and endangered species. To achieve this, we're:

promoting better land use planning and controls by governments in South-east Asia and South America
promoting management practices in palm oil and soya plantations that are better for the natural environment and the livelihoods of people
persuading major businesses who use palm oil and soya to switch to more sustainable sources that meet international standards
shaping the international trade in palm oil and soya by influencing the economic and trade policies of governments in major consuming regions like Europe.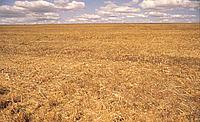 Responsible soya and palm oil
The EU imports more than half the soya exported from South America and around 10% of global palm oil, which mostly comes from South-east Asia. Within the EU, the UK is one of the top three importers of palm oil.

We're developing international standards for responsible production of palm oil and soya. These include:

not converting forests that are particularly important for conservation
using better management practices that help conserve animals and plants and reduce the impact on soil and water around plantations
improving the wellbeing of employees and local communities
respecting communities' land rights and making sure they're involved in land-use planning
complying with legislation.
We played a key role in setting up 'roundtables' that bring together producers, traders, financiers and social and environmental organisations to make the palm oil and soya industries more responsible.
Certified sustainable palm oil is now on the market, and responsible soya is set to follow soon.
In the UK, we're working with businesses to get them to use palm oil and soya that comes from responsible sources. We're also working with the UK government on legislation covering things like biofuels that will have an impact on imports of palm oil and soya.
You can...
Find out more about sustainable palm oil
find out more about responsible soya