Save the Cerrado
What's happening in the Cerrado?
As much as 21% of Brazil is covered by the little-known but precious Cerrado savannah. But right now the Cerrado is disappearing faster than the Amazon rainforest. One of the main causes is commercial agriculture – especially vast fields of soya.
Watch our Save the Cerrado video to find out what we can all do to help.
---
---
Over recent years growing production of soya, which mainly ends up as animal feed and then ultimately in products on our supermarket shelves, has put huge pressure on precious eco-systems around the world.

The UK imports huge amounts of soya, yet at the moment few buyers even know where their soya comes from, let alone if it's caused habitat destruction along the way. That's where the Roundtable for Responsible Soy (RTRS) comes in – ensuring rigorous and independently certified standards for soya production are set and implemented.



---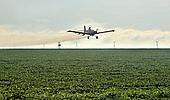 Think you don't eat much soya?

It's true that not many people eat large quantities of soya directly, but 80% of the soya crop produced is fed to livestock around the world, especially chickens. So if you eat meat, or eggs, or drink milk, chances are you're indirectly consuming soya from the Cerrado and places like it.  Find out more on you and soya. 

Why save the Cerrado?

The Cerrado is renowned for its biodiversity – it's home to a third of the species in Brazil and over 5% of all the species in the world. Find out more about the Cerrado and its amazing wildlife…
---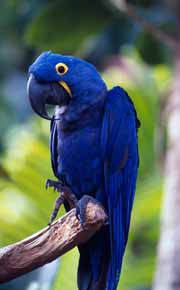 What you can do...