Gas leak from the Elgin platform in the North Sea has been stopped
16 May 2012
It is welcome news the leak on the Elgin Platform appears to have been stopped.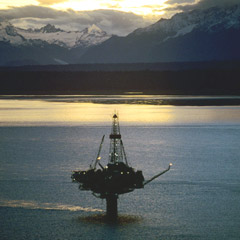 Dr Richard Dixon , Director of WWF Scotland said:

"However the fact it happened at all and that a potent greenhouse gas has been spewing out for nearly two months is deeply concerning. This is the second serious leak in the North Sea within the past two years and underlines the risks of the offshore oil industry even in the well-known waters around Scotland.

"We should be trying to give up our addiction to oil and gas, and not seeking it out in more difficult places with the risks to the environment that poses when things go wrong."

Total have issued a press release explaining how they stopped the leak.