The Energy Report - 100% renewable energy by 2050
3 February 2011
This report is a WWF and Ecofys collaborative work which shows that all of the world's energy needs could be provided cleanly, renewably and economically.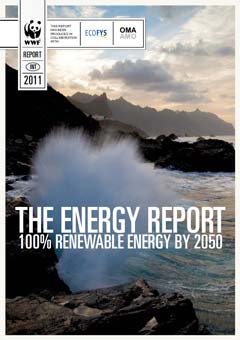 It demonstrates that by 2050, power, transport, industrial and domestic energy needs could be met overwhelmingly from renewable sources vastly reducing anxieties over energy security, pollution and not least, catastrophic climate change.

The report also investigates the most critically important political, economic, environmental and social choices and challenges and encourages their further debate.