Coto Doñana: the flyway stopover
9 May 2011
We help millions of birds travel thousands of miles every year – and it all started with Doñana.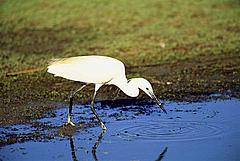 Did you know there's a major highway that doesn't carry cars? The East Atlantic Flyway stretches from northern Europe right down to southern Africa – a commute millions of migratory birds make each winter from their breeding grounds to sunnier climes.

At the very beginning of our existence, we helped create the Doñana National Park in south-west Spain – a key stopover wetland for millions of migratory birds on this route. In the half-century we've been taking care of Doñana, we've also helped protect many other stopover sites along the highway – from South Africa to the Baltic. And we're still working to make sure these long-distance fliers can set down when they need to.

What's at stake?
It's a long journey up and down the avian superhighway, and birds need somewhere to stop along the way if they're going to survive it. But human development means these places, especially wetlands, are increasingly threatened. The world has lost 60% of its wetlands in the last century.

Without safe places to rest and find food, most of the geese in Europe and many endangered species of waterfowl – including waders and storks – would be a rarer sight. But wetlands don't only support birds and provide places of stunning beauty. They also act as sponges and water treatment plants that ensure clean water both for nature and people.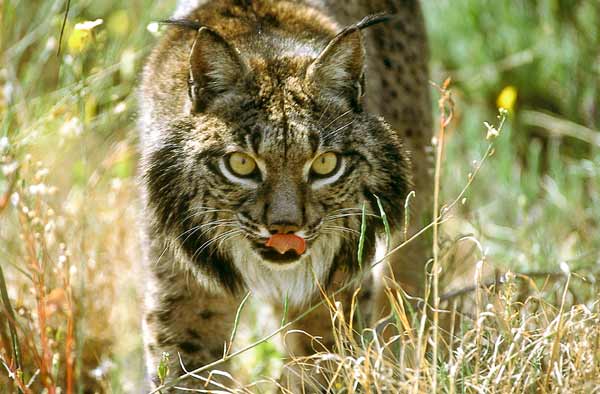 As well as migratory birds, Doñana's wetlands and Mediterranean forests are home to a wealth of other biodiversity, including fish, reptiles, amphibians and two of the world's most endangered species – the Iberian lynx and the Spanish imperial eagle.

What next?
Doñana still faces many risks, including farming competing with the wetland for water, a project to dredge the Guadalquivir River, a possible oil pipeline and climate change. But we're working with local people to ensure a future for Doñana; and we're confident Doñana will be a vital stopover wetland for migratory birds for years to come.
Did you know?
Doñana was declared a Biosphere Reserve in 1980, a Wetland of International Importance under the Ramsar Convention in 1982, and a UNESCO World Heritage site in 1994.

Fact and stats
US$574,000 – price of the land for Coto Doñana National Park in 1959
163 – the number of aquatic bird species in the park
542 sq km – the area of Doñana National Park
6 million – birds visit Doñana each year, with 400,000 staying the winter. More than 30,000 breed there
230 – number of Iberian lynx in the wild; Doñana is one of only two places where they survive

You can...
Be part of our 50th
Learn more about Doñana
See what's happening in Doñana right now with online field cameras
Explore the world's wetlands
Five decades of conservation