Answering Your Questions
1 August 2014
Q. What is WWF's position on trophy hunting?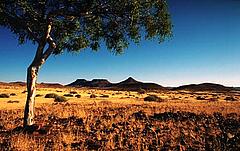 Trophy hunting is not something we consider lightly. It's a highly emotive and controversial issue, and one which would not exist in an ideal world. But it's far from a perfect world - globally wildlife populations have declined by an average of 52% since 1970.
We condemn any illegal hunting, and are opposed to all forms of hunting that threaten species or habitat sustainability. Globally our wildlife is in crisis and in some situations the only way to protect wildlife populations is by ensuring that it's in the interests of the local community to do so.
So we accept hunting only in a very limited number of contexts where it is culturally appropriate, legal and well regulated. It must also demonstrate clear conservation and community benefits. Our primary focus is addressing the key issues that are threatening wild species populations, notably loss of suitable, connected habitat, poaching and the illegal wildlife trade, and the retaliatory killing of wildlife that repeatedly damages crops or kills livestock and humans.

Q. What is WWF's position on canned hunting?

WWF does not support canned hunting as it does not have any conservation benefits.