WWF-UK, Shell and the Environment
14 May 1997
The Shell oil corporation is proposing to return to Ogoniland in the Niger Delta, and is seeking the co-operation of local people to start up its oil operations again. But before oil production resumes, says WWF, Shell should commit itself to operating standards that meet the best social and environmental practices.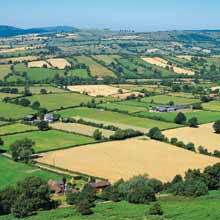 Any resumption of operations should be preceded by a public declaration that the company will clean up oil spills, whatever the cause; replace corroded, leaking and old pipes; re-instate damaged mangroves and swamp water forests; and agree to a programme of independent inspection and an audit of its social and environmental practices.

WWF welcomes the revision of Shell's general business principles and the publication of its 1997 health, safety and environment report, but even though they refer to human rights and sustainable development, they leave much to be desired from a major company that takes pride in its social and environmental record. "It might reasonably be expected that Shell should be operating at the cutting-edge of the new social and environmental awareness, yet in a number of fundamental areas this is not the case" says Robin Pellew, Director of WWF-UK.

It is not good enough to adhere merely to the laws of the countries in which Shell operates - because in many of those countries, they are lax and enforcement is often woefully inadequate. Instead, Shell should aim for the same high standards in all countries where it operates: the principle of the same social and environmental standards should apply everywhere.

WWF criticises Shell's continued reluctance to allow independent verification and auditing of the company's social and environmental performance against agreed targets. "An increasing number of its competitors have embraced this approach, and Shell should be actively encouraging it rather than turning away from it" says Robin Pellew. "To the outsider, it looks like abrogation of responsibility when serious doubts have been raised about the company's social and environmental practices relying solely on self-monitoring - as is the case in Nigeria."

Shell must provide the lead in demonstrating best practice in the oil and gas sector. It has enormous influence to raise standards throughout the industry. But this influence also carries its responsibilities - Shell must show publicly the commitment to discharge its responsibilities to the full. It does not help its credibility by being seen to shy away from what the public perceives as the basic elements of best practice.