The Living Planet Centre

Welcome to the Living Planet Centre, the home of WWF-UK. We're proud to invite you into our world, not only the heart of the charity in the UK, but also a beautiful visitor and education centre.
From family activities and school workshops, to behind the scenes tours and venue hire, the Living Planet Centre in Woking, Surrey has a wonderful range of opportunities and activites to help educate and inspire.

We look forward to welcoming you through our doors.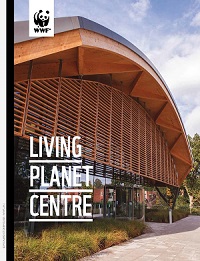 ---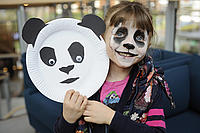 What's on at the Living Planet Centre
Looking for something to do during the school holidays? Check out our what's on diary to see what hands-on family activities we've got coming up. 
We also run a number of fun and educational special events throughout the year, which link to the work we do across the globe.

What's on
---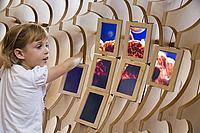 The WWF Experience
Discover WWF Experience - an exciting interactive exhibition that brings the wild to Woking. Explore the four themed zones and find out about the wonders of the natural world and how we're working to protect them.

Our engaging treasure hunt around the zones brings learning to life for children as they seek to find the answers on their journey of discovery.

Open 9am-5pm, Monday to Friday, it's a wonderful way to spend a lunch break, or entertain the kids.
 
WWF Experience
---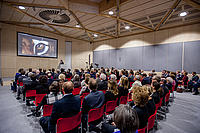 Venue Hire
This beautiful multi-award winning building is a fantastic venue for meetings and events and offers a variety of spaces to suit every need. Located in the heart of Woking and just minutes from the mainline station, it provides the perfect location, beautiful setting and top of the range AV facilities.

Find out more about the unique facilities available.

Plan your event
---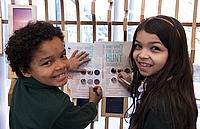 Schools and youth groups
Looking for an inspiring and exciting way to encourage your pupils or youth group to learn more about the wonders of the natural world? 
Our school workshops, linked to the new curriculum, offer a unique, engaging and inspiring experience for school children aged 5-13.
---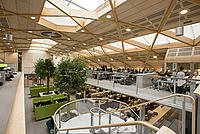 Tours
Want to see behind the scenes at the Living Planet Centre? Why not book a tour of the building and find out what makes this building so special. Awarded BREEAM outstanding you will see how, through the smart use of design, materials and technology, it's possible to create a state-of-the-art structure with minimal environmental impact.

Tours run every second Friday.

Book a tour

---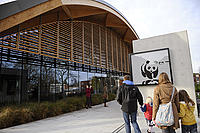 Planning a visit
Located in Woking town centre, the Living Planet Centre is open to the public Monday to Friday, 9am to 5pm, except public holidays.  It is free to visit but we welcome donations towards our work.
Plan a visit

---