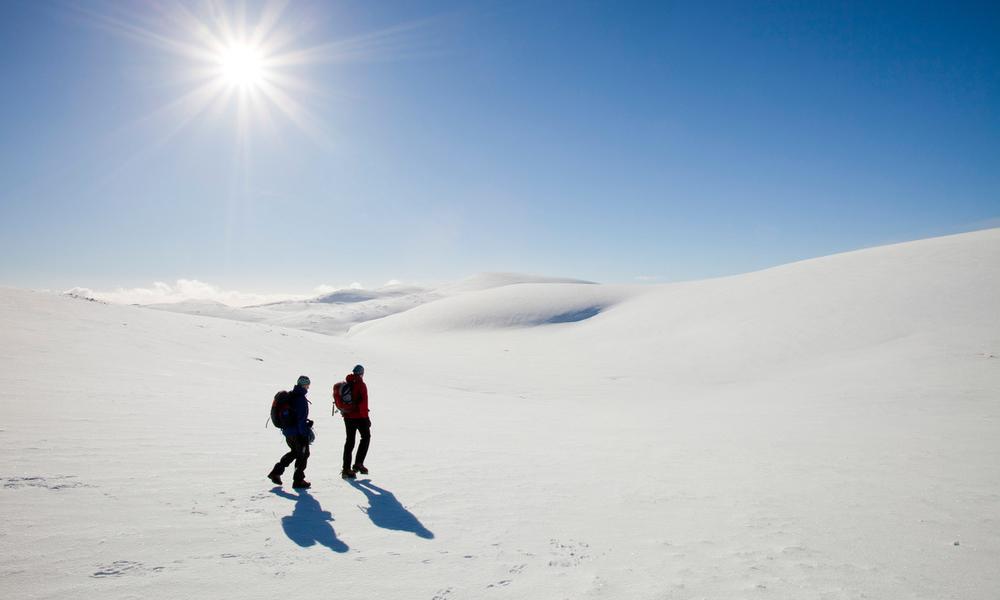 About our strategy
Our mission is to create a world where people and wildlife can thrive together. We recognise the importance of 'walking the talk'. Our responsibility does not end with influencing others to safeguard the natural world through their key decisions – we must also play our part, reducing our own impacts as well as inspiring others to do the same. We'll always be working to improve our environmental performance, but we've come a long way since our first environmental policy was launched in 1989.
In 2008 we became certified to the environmental management standard ISO 14001 and have upheld this certification every year since. Most recently, we moved our head office to a bespoke designed building - The Living Planet Centre - which was awarded a top rating of 'Outstanding' by BREEAM; an internationally recognised environmental assessment for buildings. 
Below is a summary of our key areas of environmental performance, for more details please read our Environmental Goals.
See our Environmental Goals
The story of the Living Planet Centre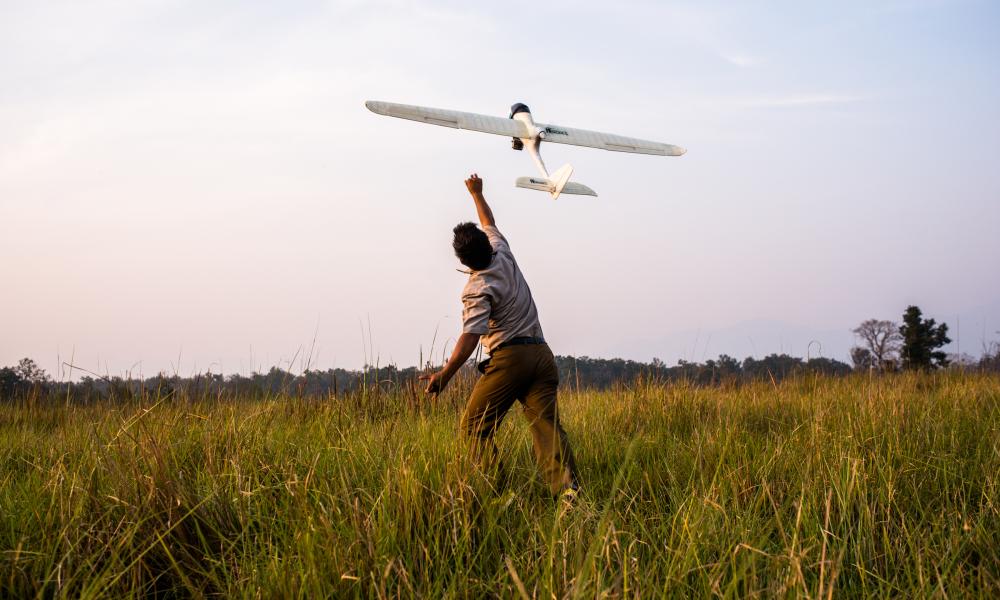 Travel
Business travel produces our most significant environmental impact. Over 80% of our travel emissions are from air travel, making this a high priority for us to manage. As an international organisation, reducing our flight emissions to zero is not a realistic option. Instead we've worked hard to monitor and manage them since 2000, so that we only take essential flights.
Our approach
We have a sustainable travel policy to help us minimise our impact. This policy prioritises challenging the need to travel and making sure we use only the most sustainable means practical. We must use public transport for travel in the UK wherever available and practical and prohibit certain flights, expecting staff to use alternative transport whenever possible. We travel in economy, unless a health and safety issue prevents this and each year we set a 'carbon budget' for air travel. This means teams have to prioritise travel and only make the most important journeys.
We promote sustainable commuting by providing cycling facilities, loans for rail and bus season tickets and a platform for finding people to car share with. Moving our HQ to the Living Planet Centre increased train commuting from 21% to 56%. There's no free car parking at any of our sites. 
Target
During our 2013-2018 strategy period we reduced our average business travel carbon emissions from just under 500 tonnes per year to 392 tonnes per year. Our 2018 - 2023 strategy period focuses on tackling the underlying causes that are driving nature's decline - notably the food system and climate change. We have set a more ambitious target of keeping carbon emissions from business travel below an average of 353 tonnes until 2023.
Energy use
We're committed to running our buildings as efficiently as possible, ensuring we minimise energy use without negatively affecting our operations.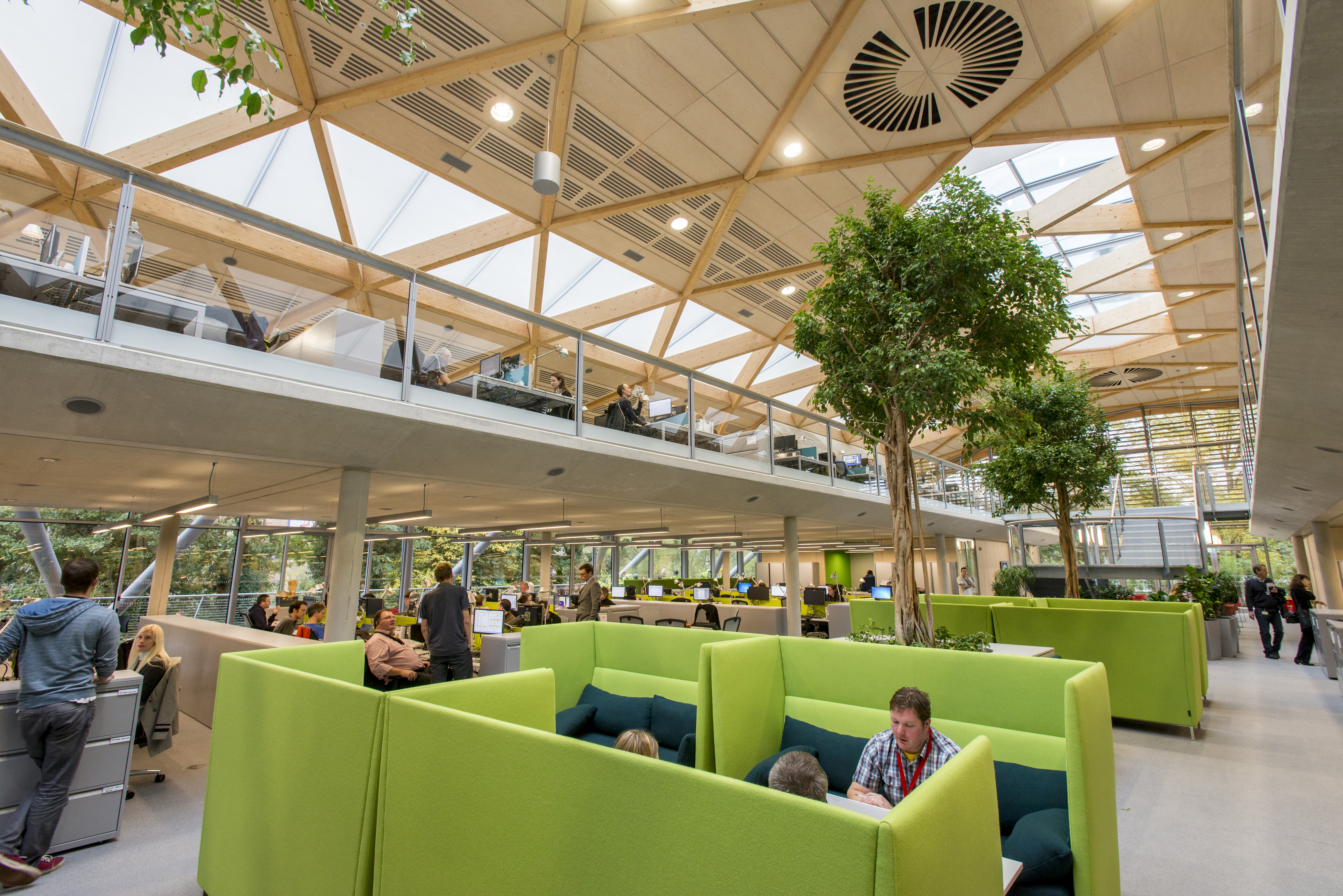 Our approach 
We monitor our energy consumption and assess factors like weather and staff occupancy to check our usage is normal. In our smaller offices in Scotland and Wales we purchase electricity from renewable energy suppliers and share knowledge and information with other tenants about how to make operations more environmentally friendly.
At the Living Planet Centre there are 410 solar panels which provide us with around 15% of our energy needs. The rest of our electricity comes from a local combined heat and power network; a more efficient and lower carbon source of electricity than the national grid. Any electricity our solar panels produce which we can't use is fed back into this network. 
Instead of sourcing heat externally and using air conditioning, we use a more energy efficient ground source heat pump for heating and cooling. We also use natural ventilation during warmer months by opening windows and doors. The Living Planet Centre produces nearly 25% less CO2 per m2  than our previous HQ.
We have features in our offices to help reduce energy use such as on-demand hot water boilers, LED lighting and motion-sensitive lighting. Our environmental procurement guidelines include information on electrical equipment, so we can ensure we choose efficient devices. 
Target
Most of our electricity is used to heat and cool our head office. Our building uses both mechanical cooling and natural ventilation, so we're pleased that our energy use falls between the Better Building Partnership good practice benchmarks for naturally ventilated and air conditioned buildings. Since moving in, we've been adjusting to the new technology and working to optimise the building temperature. Our target is to use under 158kWh per m2 per year on average until 2023.
Waste
We have a responsibility to manage our waste in the most sustainable way possible, in line with our mission to reduce pollution and wasteful consumption. 
Our approach
We're mindful of the 3 Rs – reduce, reuse, recycle. We encourage staff to reduce consumption of materials as a first priority, we then aim to reuse materials wherever possible and when things must be thrown away, we recycle as much as possible. 
There are clearly labelled waste and recycling bins at all our offices. At the Living Planet Centre our general waste is used to produce energy from incineration rather than going to landfill and our food waste is used to produce fertiliser for crops and energy for homes and businesses. 
Waste arrangements at our other offices are managed by the building management companies. We try to positively influence the way waste is managed, for example after advocating for separate food waste collections at our Edinburgh and Cardiff offices this is now a reality.
Target
According to WRAP, offices with an effective recycling system can recycle 60-70% of their waste and produce less than 200kg of waste per person per year. The Better Building Partnership good practice benchmark for recycling, re-use and composting in offices is 52%. In our Living Planet Centre we currently produce less than 70kg of waste per staff member and around 80% of our waste is sent for recycling and composting. By 2023 we want to improve our recycling rate to 84%.
Sustainable living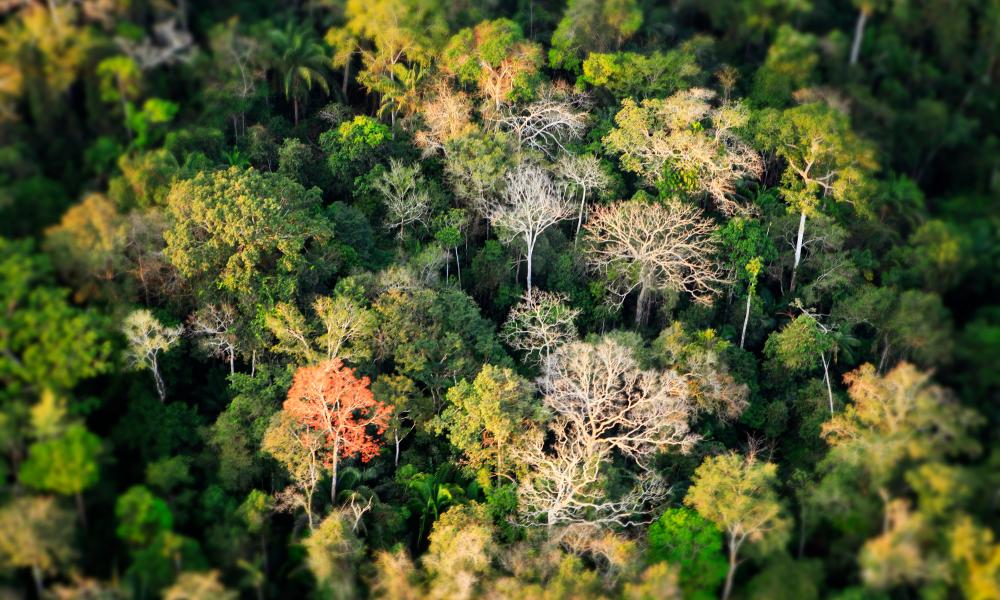 Print and procurement
Thinking carefully about what we purchase and the suppliers we use is another way we can affect our environmental impact.
Our most tangible consumable is paper. Most of the paper we print on is for fundraising purposes and despite using digital fundraising, print remains an important part of our activities. 
Print
Our approach
We're committed to sourcing only FSC certified or 100% recycled paper and timber, to reduce our impact on forests. We choose printers with ISO 14001 certification, which demonstrates they are working to manage and reduce their own impacts.
We promote a 'digital first' way of working, encouraging staff to work digitally rather than printing internally and externally.
Targets
We have set a target of ensuring that we only use 100% recycled or FSC certified material for all our printed communications and office paper.
According to WRAP, an efficient office can use as little as 16 sheets of paper per person per day, we currently use about 4.2 sheets. Our target is to reduce this to 3 sheets by 2023.
Tackling deforestation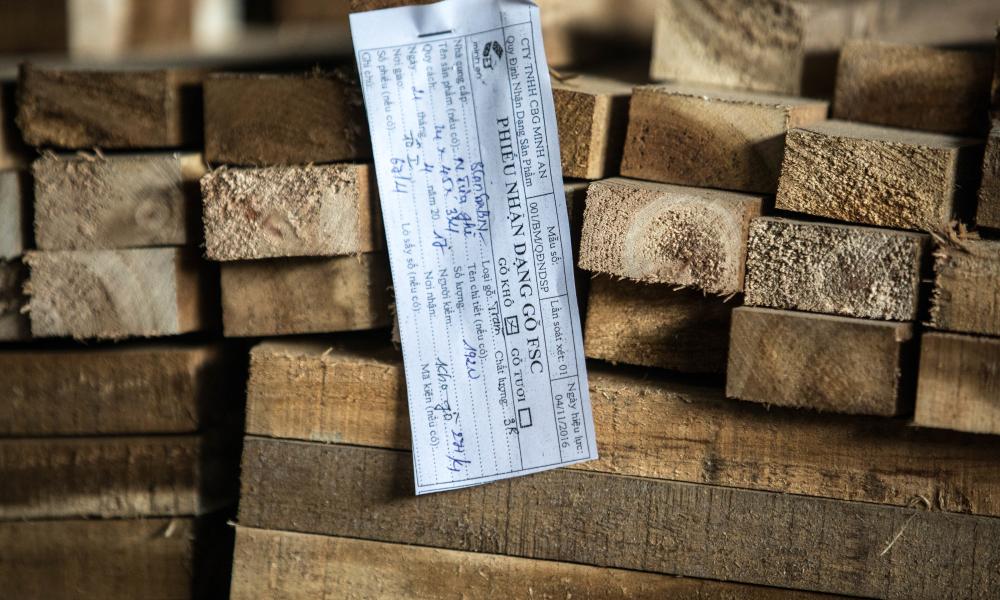 Procurement
Our approach
Our environmental procurement guidelines help our staff purchase items produced in an environmentally and socially responsible way. The guidelines focus on maximising the use of natural, sustainable materials, considering the whole life cycle of the product - not just how it was made but how it will be recycled at the end of its use.
Events are an important way we engage with people and spread our message. We consider the materials we'll use, venue location - how will people travel there, and the environmental features and facilities at the venue. 
Our catering policy reflects our work on diets and exceeds our Livewell principles, demonstrating tasty, sustainable food and drink. We focus on healthy, sustainable produce and supporting certification labels that benefit the environment.
Target
Our current purchasing targets are to use 100% recycled or FSC certified material for all our printed communications and office paper, and to eradicate all avoidable single-use plastic by 2020.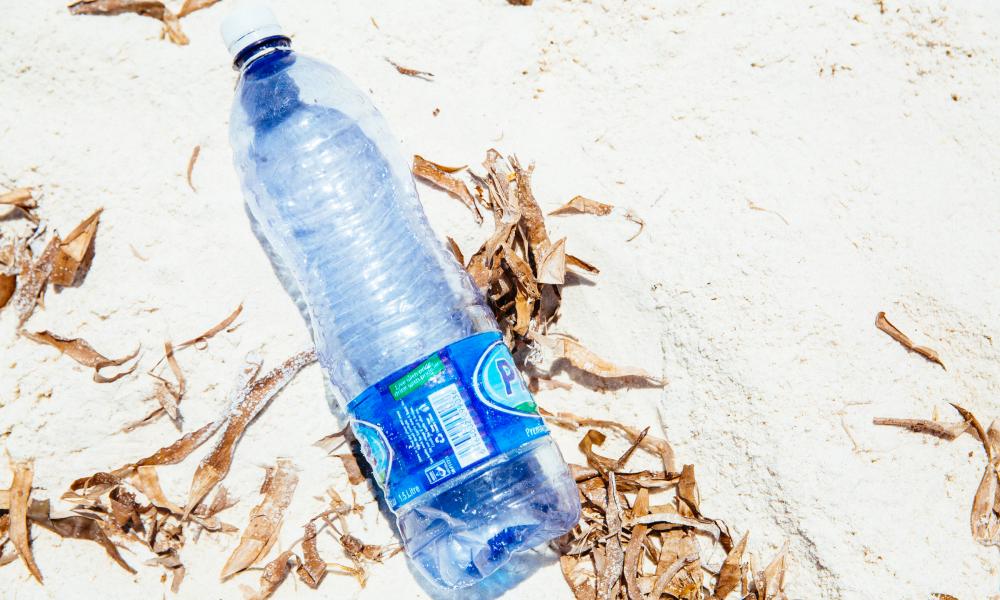 Plastic
Our approach
The impact of plastics, particularly on our oceans, is a fast-growing global issue. We have set a commitment to end the use of single-use plastics in our operations, products and supply chain across the WWF-UK by 2020. We have developed an action plan to remove single-use plastics from our organisation and implemented a single-use plastic policy which provides a hierarchy of alternatives for staff to apply when purchasing items where plastic may be present. The hierarchy emphasises eradication as the best alternative and then focuses on finding, in order of importance, reusable, renewable, or recyclable alternatives.
Target
By 2020 we want to have achieved our commitment of ending the usage of single-use plastic in our products, supply chain and operations.
Fight plastic pollution

WWF-UK are members of Fit for the Future - a network of more than 600 people from 102 organisations in the not-for-profit sector and beyond. Its members are working together to make their organisations climate-friendly, adaptive and resilient. The Network is run by a team who make connections between members so they can share knowledge and experience. It operates on the principle that, more often than not, the solution is already out there when it comes to making buildings, land and whole organisations more sustainable.