Our Annual Report
In our annual report and our bitesize summary version, you can read about some of the many breakthroughs and results we achieved during our latest financial year.
© Mboakara Uru-eu-wau-wau / WWF-Brazil
In a year where we've seen frequent reminders of the scale and accelerating speed of the climate and nature crisis facing our world, we called on everyone urgently to help us bring our world back to life.
We're incredibly grateful that despite the continuing challenges, more than 246,000 new people gave us their backing during the year.
This vital support led to many successes, notably at the UN climate summit in Glasgow – COP26. Major breakthroughs we pressed for at COP26 included a commitment that was announced by the then chancellor to make the UK the world's first net zero-aligned financial centre – and an agreement, now supported by more than 140 countries, to reverse forest loss and land degradation by 2030.
We also helped achieve an increase during the year of around 10% in the number of critically endangered black rhinos in Kenya, and enabled community organisations in Australia to restore 350 hectares of koala habitat following the wildfires there. Also, alongside British Antarctic Survey, we launched Walrus from Space, where we called on the public to become citizen scientists by searching for walruses in thousands of satellite images.
Read on to find out about these and many other successes, together with our full financial review.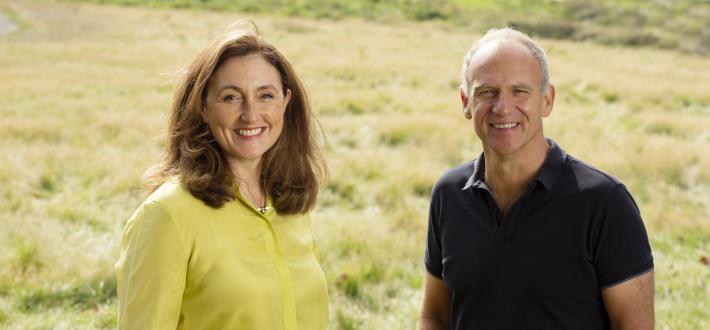 Messages from our Chief Executive and Chair
And our strategy to restore nature and tackle the climate crisis.
Our achievements and performance
How we've fared this year in each of our main goals to help us halt the loss of nature.
Averting dangerous climate change
Creating a sustainable food system
Restoring threatened habitats and species
Growing support
Financial review
Here's a summary of our income and expenditure for the year ending 30 June 2022, along with equivalent figures for the previous year.  
Read more detail in our full Financial Statements.