Why work at WWF UK?
There's never been a better time to join us in the fight for our world. As a leading independent conservation organisation, we have an important job to do to reverse the loss of biodiversity and restore nature. Working together with our colleagues, partners and incredible supporters we act with urgency, integrity and passion to secure a future where both people and nature thrive.
We are dedicated, motivated, high performing, adaptable and diverse, which enables us to deliver in so many different ways. Everyone here plays their part in helping us fight for our world – whether they secure funding and engage supporters, lead scientific research and conservation initiatives, campaign and influence policy, improve systems and advance technologies, promote our brand and communications, or look after our people.  
When you join us, we'll make sure you get all the support you need to be the best you can be as part of our team of people doing extraordinary things.   
Working at WWF, you will be playing a vital part in the future of our planet and its people.  
WE HAVE BIG AMBITIONS.  JOIN US IN THE FIGHT FOR OUR WORLD.  
Our Values
Who we are and what we stand for underpins everything that we do in the fight for our world.
Our Benefits

Flexible working
We offer a range of flexible working options, including working part-time, variable start and finishing times or working from home

Annual leave 
We offer a generous holiday allowance and encourage all our employees to switch off and unplug.

Pension
We offer a very generous pension to help you save for your retirement.

Health & wellbeing
As well as supportive occupational sick pay, we offer eye-care checks, seasonal flu jabs, regular wellbeing talks and activities.
Diversity, Equality & Inclusion
The urgency of our mission leaves no space for stereotypes of gender, race, religion, appearance or ability.   We are all unique and pull together for a common purpose, to fight for our planet. 
We are committed to creating an inclusive working environment where everyone can be free to be themselves and able to give their best.  We ensure equality of opportunities and our Diversity Taskforce work hard to continually support us as an organisation to evolve our awareness and practices to strive to deliver on our commitment to diversity, inclusion and equality.
We encourage applications from people across all communities who are looking to make a difference. If you've got the right skills and experience, and our mission and values resonate with you, we'd love to hear from you.  We offer a range of benefits to give you a work life balance to remove barriers to your success where we are able.
Learn more about our Values.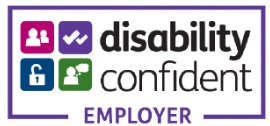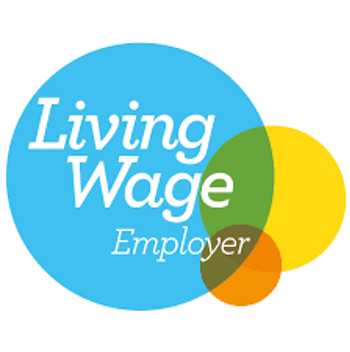 WWF IS PROUD TO BE AN ACCREDITED LIVING WAGE EMPLOYER
The Living Planet Centre
Our UK head office in Surrey – the Living Planet Centre – is one of the greenest buildings in the UK. Here you'll hot desk among trees and gardens, hearing birdsong and using the latest technologies to keep in touch with our global colleagues.  
We're here to help.  If you have any questions or need assistance, please email our recruitment team.
You can find us at:
The Living Planet Centre 
Rufford House
Brewery Road
Woking
Surrey, GU21 4LL