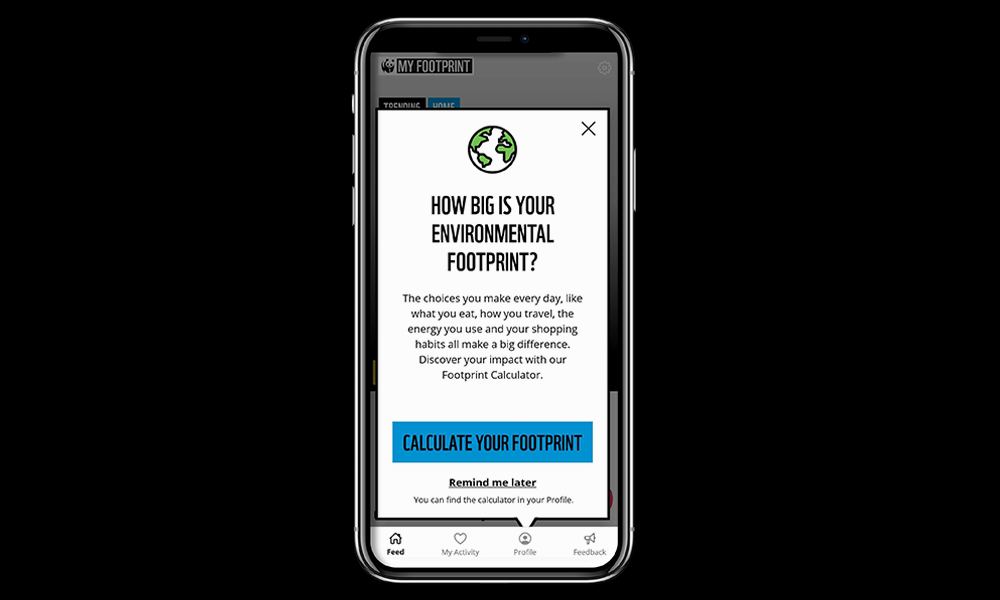 © WWF-UK
Calculate your environmental impact
Extreme weather, forest fires and the global pandemic have made us all stop and consider - what we can start to do to help our planet.
We've seen the devastating impact that human activity can have on the natural world, but it doesn't have to be this way. We can build a better world by all making small changes in our everyday lives. 
Start by calculating your footprint to really understand your personal impact.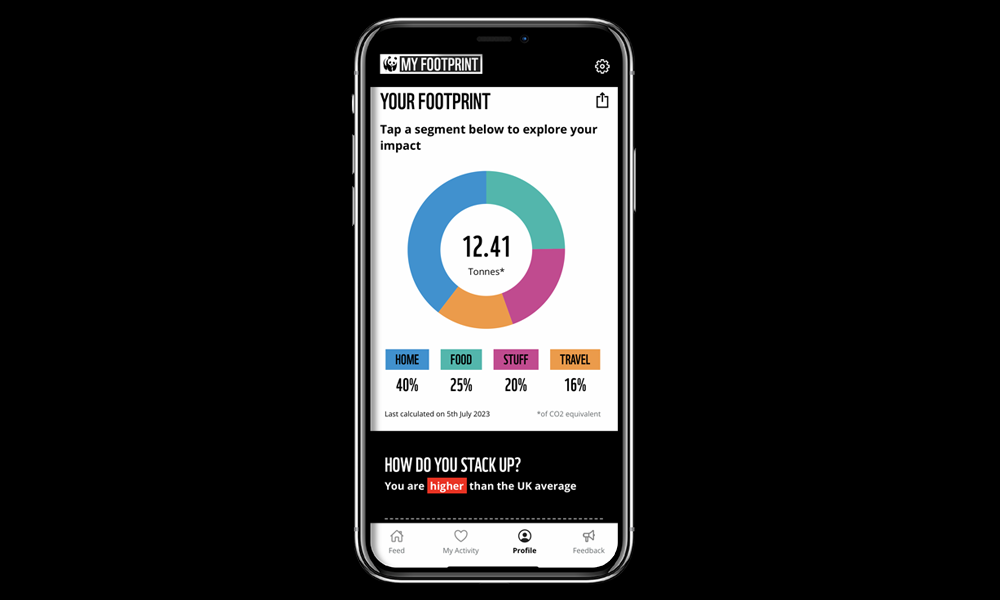 © WWF-UK
Understand your impact
WWF-UK's My Footprint app is your hub for positive change. Using this app is a step in the right direction to help our planet and keep you motivated to make sustainable choices. 
Once you calculate your impact, you'll be able to see how you compare to the world and UK average, as well as understand which parts of your lifestyle contribute the most to your score.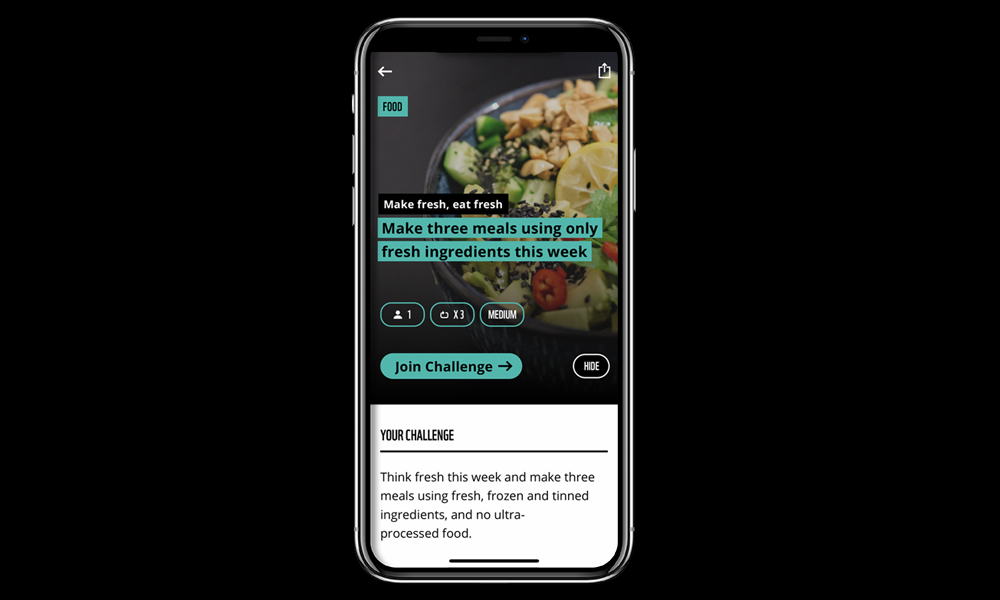 © WWF-UK
Reduce your impact
The My Footprint App has a variety of challenges that will help you introduce positive changes into your life, that you can take part in and then track progress. From cutting down your plastic consumption to eating a plant-based meal; each challenge gives you a new opportunity to do your bit for the planet.
Reduce your environmental impact and download the My Footprint app today!