What's On
From family activities to special events, we run a range of fun and inspirational activities throughout the year. 

We also offer behind-the-scenes tours where you can find out what makes the Living Planet Centre one of the greenest buildings in the UK.

Whether you are looking for a family day out, a group tour or just time on your own, we would love you to visit us and learn how we are working towards a future where people and nature thrive. 

Follow us to find out about upcoming events and activities @WWF_LPC


---
Party in the Park
Come along to Woking's Party in the Park on Saturday 9 July to join in the family fun.
Visit the WWF-UK stand and learn about the 'Weird and Wonderful Creatures of the Deep'. Make your very own sea animal to take home, learn some fun fishy facts and get your face painted... how about  a dolphin or an octopus!
The event starts at 10:00am, so make sure you come and say hello to us in the Children's Zone. 

Entry is free.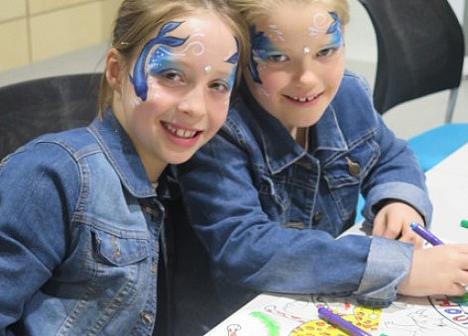 ---
Summer family workshops
This summer, come and join in the fun at the Living Planet Centre and discover the amazing animals found in rivers, forests and the ocean. From the Amazon to the ocean you'll discover amazing facts about beautiful creatures and have fun getting creative. Children can then take their crafty makes home or contribute them to our brand new wall freeze which you'll watch develop and unfold over the summer months.

Sessions suitable for visitors aged 4 years and over.  Children must be accompanied by an adult.

Free entry / suggested donation £2

Workshop times; 10.30am, 11.15am, 12.00pm.

Summer workshops will be bookable from 1 July 2016.
---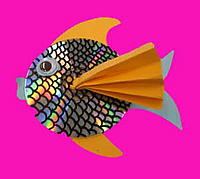 Sparkling CD sea creatures - Tuesday 2 August
Coral reefs and mangroves are important habitats that are home to some of our favourite sea creatures.  Celebrate some of the beautiful animals that live there by making colourful sparkly fish, marine turtles and jelly fish from recycled CDs. From the foureye butterfly fish to the spotted trunkfish, there are plenty of species to choose from! 
---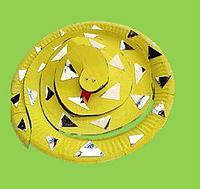 Recycled card swirly snakes - Thursday 4 August
Come along to make swirly, slithery snakes from the Amazon Rainforest. Rainbow boas, emerald tree boas and the world's biggest snake, the anaconda, can be found in the amazing Amazon rainforest! Discover more about these fascinating animals and have fun using recycled materials to create their incredible textures and colours.
---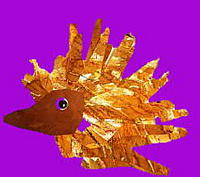 Handy hedgehogs - Tuesday 9 August
Hedgehogs are usually spotted in parks and gardens, where bushes and hedges provide the perfect daytime hideaway and there are lots of insects to eat at night. We'll be making cute hand print collage hedgehogs from recycled packing paper and other craft materials.
---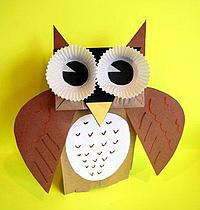 Paper bag pals - Thursday 11 August
Have fun making some of our favourite woodland friends that only come out at night. Using old paper bags and other recycled materials you can make an owl, a fox or a badger.
---
Recycled spoon pond life - Tuesday 16 August
Millions of fish, mammals and insects that live in rivers, lakes and ponds need freshwater to survive. Still water is the perfect home for insects, frogs and a variety of other animals. Using our fabulous pens you can create beautiful patterns and turn recycled plastic spoons into silver water beetles, little frogs and stunning dragonflies.
---
Heritage Open Days
To celebrate Heritage Open Days, we will be opening our doors to give visitors the opportunity to find out what makes the Living Planet Centre one of the greenest buildings in the country.
The Living Planet Centre Heritage Trail, 8-10 September
Visitors can take part in a self-guided family trail linking the Living Planet Centre and The Lightbox. Pick up a leaflet at the building receptions.
8 & 9 September: 10:30am – 5:00pm
10 September: 10:30am – 5:00pm
Tours of the Living Planet Centre, 10 September 
Take a behind-the-scenes tour of the building to see WWF's amazing workspace and learn how a sustainable building can affect the working practices of a large organisation.
10 September: 10:30am, 12:15pm, 1:30pm. Tours will last approx. 45 minutes
Booking will be available from 1 August 2016.
All activities are suitable for children aged 4+. Children must be accompanied by an adult.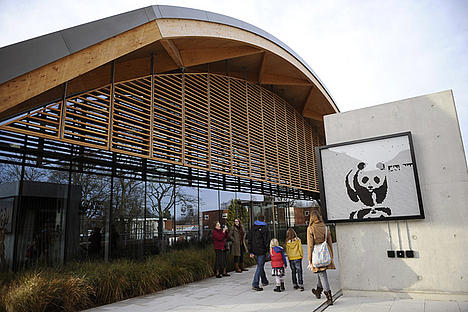 ---
Useful information
Please note that in the busy school holiday periods the workshops and the car park underneath the building can become full quickly. Please book onto your chosen workshop and arrive in good time to avoid disappointment.  If you do arrive early, you can enjoy our fantastic interactive exhibition the WWF Experience while you wait. 

Please find more information on planning a visit.