Earth Hour Family Fun Day
Saturday 25th March
12:30pm - 4:00pm 
Join us at the Living Planet Centre for an afternoon of Earth Hour themed activities. Come and listen to our fantastic storyteller, take part in our craft activities and explore the wonderful ways in which you and your family can help save our beautiful planet! Why not get your face painted as your favourite animal too?
Our stories are taking place at 1pm, 1.45pm, 2.30pm and 3.15pm. Book your space by clicking the below button; please ensure you arrive at least 10 minutes beforehand to avoid missing any of the story.
We look forward to seeing you for a day of fun!
Free entry
Kindly supported by Sainsburys, Woking
Book Your Place
ONE MAN'S 13 YEAR MISSION: IMAGES FROM A WARMING PLANET
Wednesday 22nd March 2017
Ashley Cooper has been a man on an incredible mission for the past 13 years, he is the only photographer to have documented climate change and renewable energy on every continent on the planet; creating the only existing photo catalogue of climate change impacts worldwide.
He's photographed everything from stunning landscapes, sceneries, species and people - all of which have seen the devastating effects of our warming planet first hand. His work hasn't gone un-noticed and in 2010 he received the prestigious Environmental Photographer of the Year Award.
In his latest mission, he'll be venturing all the way to Woking to share some of his inspiring stories and images.
Time: 
Doors open from 6.00pm
Talk will take place 6.30-7:30pm
Ticket price: £6 (plus booking fee), to include a glass of wine on arrival
This talk is taking place as part of WWF UK's Earth Hour campaign. 
BOOK YOUR PLACE
At the Water's Edge: What's the Future for the World's Rivers?
Wednesday 26th April 2017
So the world is facing a water crisis, or so the media headlines tell us. What does it have to do with you, and what can you do to help?
Join us at WWF's Living Planet Centre to hear from Dr Dave Tickner, the Chief Freshwater Adviser at WWF. Dave will explore the nature and causes of the world's water challenges and discuss the way in which these challenges are affecting people, economies and wildlife.
He will also point to ways in which governments and businesses can ensure a sustainable water future. And he'll describe some surprising ways in which water affects our lives, and suggest what we can do to help tackle one of the world's great 21st Century challenges.
Time:
Doors from 6.15pm
Talk starts at 6.30pm until 7.30pm
Free to attend
Book your place
UK Wildlife Trade: What's Legal?
Thursday 11th May 2017
With over 32 years' experience in dealing with wildlife laws as a police officer, and over 19 years delivering training to over 1200 police officers from all over the UK, Craig Fellowes now a consultant, continues his role as a trainer in national and international wildlife law.
On the 11th May 2017 you are invited to the Living Planet Centre to hear first-hand from Craig about illegal wildlife trade of endangered species taking place on our own doorstep here in the UK. Learn about the issues which are faced and what the UK law is doing to help protect flora and fauna, and find out the ways in which you can help.
Time:
Doors open from 6.00pm
Talk will take place 6.30 - 7:30pm
Ticket price: £6 (plus booking fee), to include a glass of wine on arrival
Book your place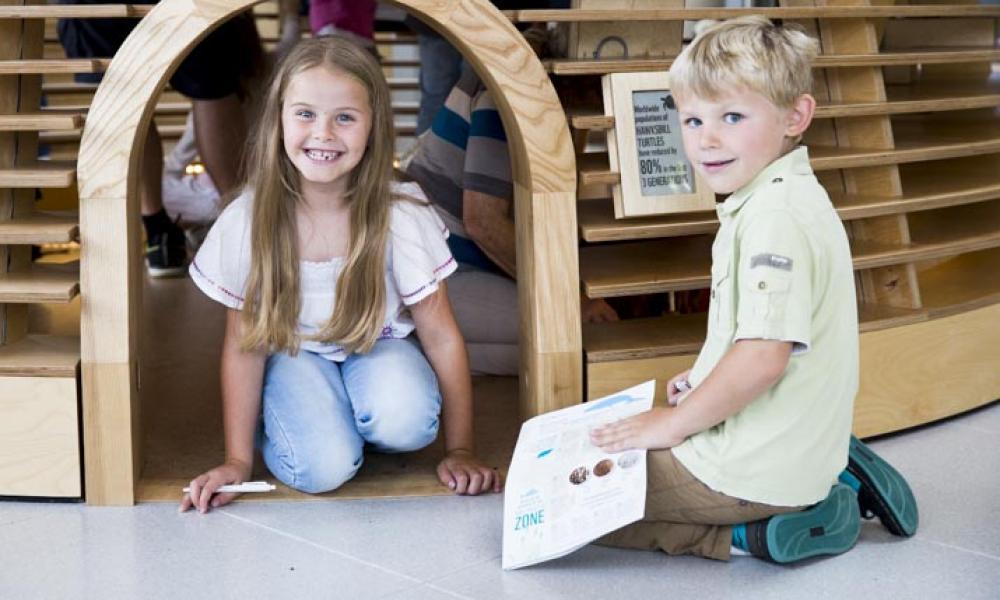 Useful Information
Please note that in the busy school holiday periods the workshops and the car park underneath the building can become full quickly. Please book onto your chosen workshop and arrive in good time to avoid disappointment.  
If you do arrive early, you can enjoy our fantastic WWF Experience interactive exhibition while you wait.