The Thames whale - helping save the last 130 western grays
9 February 2012
WWF's 11-metre replica whale was up and down the Thames in central London this week, helping us spread the word about the urgent plight of the critically endangered western gray whale.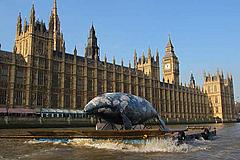 There may be fewer than 130 western grays left. The threat they face right now is from plans for a new (third) drilling platform in their vital feeding and nursing grounds off Sakhalin island in the far east of Russia.

We spent two days on the streets, and river, in central London - in weather sometimes more typical of far eastern Russia - raising awareness of the issue.

We spoke directly to staff at the banks involved in funding the new platform, and made sure they got the message - we want the banks to use their power to do the right thing and help protect these whales.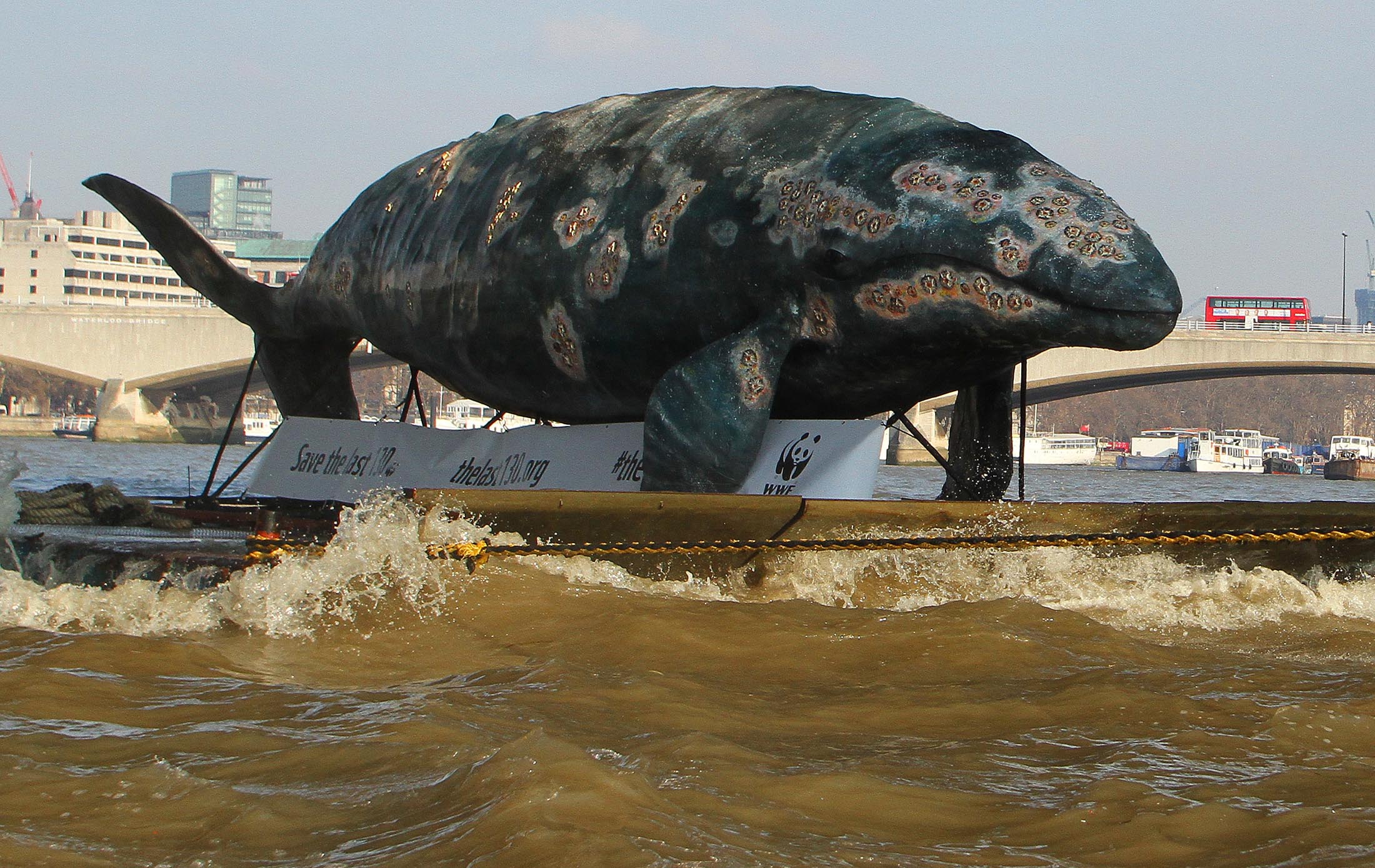 Lots of people saw and loved our huge replica whale - affectionately known as Olga - and took part in our online activities, from drawing their own whales to, most importantly,
signing our petition to the banks
.
So far over 4,000 emails have been sent to the banks' CEOs. If you haven't yet, please
get involved by helping us persuade the funding banks
to be a force for good and say no to this platform - and help
save the last 130
western grays.
You can...
See what people have been saying about the whale on twitter - hashtag is
#thelast130
Share and comment on images of the whale on
Facebook
or
flickr
Sample our unique newspaper, the
Daily Whale
Browse through the gallery of whales drawn by our supporters
Draw a whale yourself online
- and share it with your friends!
Sign our petition to save the last 130 western grays
Watch this gorgeous film of the whale on the Thames...
And here's the great animation Mr Scruff made for our whale campaign...
(Have you heard Mr Scruff's
whale song
, by the way?)
And one more short video on the imminent threats to the western grays...

Don't forget to sign our petition to help save the last 130 western gray whales
blog comments powered by

Disqus