Finance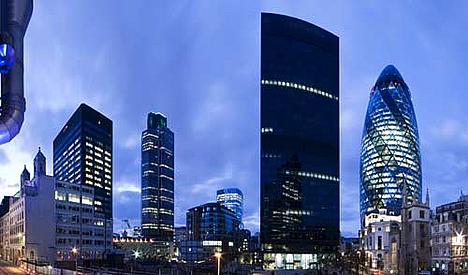 At WWF-UK, we perceive finance as a key lever to influence business strategy and corporate supply chains to reduce their threats to the natural world, and to provide financial mechanisms which protect and encourage sustainable ecosystems.
At WWF-UK, we see finance as a key lever to influence business strategy and corporate supply chains.

In doing so, we help financial institutions, businesses and corporations to reduce their threat to the natural world, as well as providing financial mechanisms which protect and encourage sustainable ecosystems.

We have been working with the finance sector for over five years. Through innovative collaborations, we seek to integrate long-term financial risks and opportunities into mainstream finance and lending. These extra-financial issues, such as carbon, water and biodiversity, are increasingly important to financing decisions.

Our work helps and challenges pension funds, asset managers, insurance companies, and other financial institutions, integrating environmental and social issues into their business strategies.

We also work with financial regulators, as we recognise that integrating environmental and social criteria into regulatory frameworks can impact the entire industry.

Finally, we realise the need to utilise other tactics such as contributing to campaigns or engaging in strategic research or policy advocacy in order to achieve our conservation objectives.

At WWF-UK we are focused on two main areas of work: Climate Credible Investment, and Natural Capital (financing sustainable ecosystems. Both areas are supported by broader engagement on corporate transparency.
What is Climate Credible Investment?
Right now, the investment sector supplies a huge amount of capital to fossil fuels. This poses a carbon risk to the planet that cannot be ignored. The Intergovernmental Panel on Climate Change (IPCC) have recently said that in order to feasibly tackle climate change, we must address one of the biggest sources of greenhouse gases, which means rapidly decarbonising the world's energy systems.

WWF-UK urges that the sector directs investment away from these carbon intensive industries and into solutions to our climate problem, such as renewable energy. In doing this, we urge for a more sophisticated understanding of carbon risk, and an appetite to seek out appropriate renewable and low carbon investment opportunities. More robust enabling policies set by governments are also required.

This call is echoed by other international bodies including the IEA, OECD, IMF and World Bank. In January 2014, the sustainable investment organisation Ceres calculated that US$36 trillion in global investment in clean energy will be required by 2050 (a target the IEA recently revised up to US$44 trillion), in order to keep global temperature rise below 2°C. This means that "the world needs to invest an average of US$1 trillion per year in clean energy for the next 36 years to avoid climate catastrophe".

How is WWF-UK working in Climate Credible Investment?
Divestment report and stranded assets work with Oxford's Smith School

Building on recent empirical efforts, this 2013 study articulates a new theoretical framework to evaluate and predict the direct and indirect impacts of a divestment campaign. It concludes that the impacts of the fossil fuel divestment campaign are likely to be small when analysed through the lens of mainstream finance (e.g. impacts on share prices, availability and cost of debt). However, the real power of the divestment movement comes through indirect effects on fossil fuel companies emerging from increased uncertainty and the process of stigmatization. In addition, the divestment campaign can lead to changes in market norms and debt financing, with negative consequences primarily to less liquid, high-polluting industries such as coal. Find out more about the Stranded Assets Programme.

Green Light campaign

WWF-UK is a supporting partner of ShareAction's Green Light campaign. Their objective is to ensure people's pension schemes are more ethical and sustainable. The GreenLight campaign encourages pension providers to embed climate-awareness into their investment decisions, into dialogue with companies and into policy advocacy. We are now working to extend some of the findings to the insurance sector. The new project envisages high-level engagement with publicly listed insurance companies not only about their profile and influence in the public policy space but on the subject of their own investment decisions, asset allocation and stewardship of high carbon industries. Find out more about Share Action.


Investment risk and return under climate change scenarios

WWF is a partner in a new study on strategic asset allocation led by the investment consultant Mercer.  The study looks at several plausible climate scenarios with distinctive economic and market impacts, modelled out to 2030 and 2050.  It will relate these scenarios to the risk and return characteristics of key asset classes, regions and sectors, helping investors identify ways to hedge against climate risks as we transition to a lower carbon economy.  Institutional investors participating in the collaboration are collectively responsbile for more than US $1.5 trillion assets under management.  Read the study here.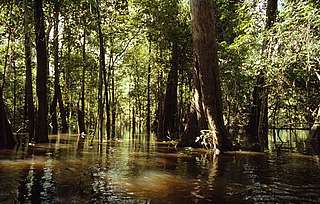 What is Natural Capital?
At WWF-UK, we work with partners to develop alternative investment mechanisms and models. This is known as natural capital, or financing sustainable ecosystems. These are used to sustainably manage resources and protect ecosystems, as well as inform policy or public-private finance flows.

Examples of projects and partnerships in this area include...
Marine finance mechanism

WWF-UK is working with the WWF Smart Fishing Initiative (SFI) to investigate the opportunities for a Financial Institution for Recovery of Marine Ecosystems (FIRME). The aim of the FIRME is to generate new, long-term, and diversified sources of revenue for fisheries conservation through the self-sustaining financial institution, that will complement the economic incentives created by sustainable seafood markets.

Deforestation and financial flows

WWF-UK and the Living Amazon Initiative are working together to identify and quantify financial flows, at national and regional level, from national or international financial institutions, related to economic activities that drive forest loss in the Amazon region. The research will focus on the three economic activities that WWF has identified as key drivers of deforestation in the region: cattle ranching, agriculture, and water infrastructure development.

Forest finance

WWF-UK is a supporting partner of the Unlocking Forest Finance (UFF) project led by the Oxford-based Global Canopy Programme. The project aims to catalyse proactive investment in the natural capital of Brazil and Peru, by investing in sustainable land use, conservation and sustainable livelihoods at the sub-national level. It will link opportunities to invest in natural capital with institutional investors by creating innovative financial products, such as forest bonds.
The Finance Innovation Lab
Some frequently asked questions...
How was the Finance Innovation Lab founded?

WWF-UK and the Institute of Chartered Accountants in England and Wales (ICAEW) founded the Finance Innovation Lab in 2009.

In 2015, it became independent so it could scale its impact. Both organisations continue to support The Lab through significant funding, strategic oversight as Trustees and through ongoing collaboration with The Lab on projects of mutual strategic interest.

Who works with the Finance Innovation Lab?

Entrepreneurs creating alternative business models in finance
Civil society leaders advocating for financial reform
"Intrapreneurs" in mainstream finance re-purposing their professions

What is the Finance Innovation Lab?

The Finance Innovation Lab aims to change the financial system so it serves people and planet.

The Finance Innovation Lab connects people who are changing the financial system, develops them as leaders and helps them scale their work. Its purpose is to empower positive disruptors in the financial system.