The Amazon rainforest
The world's biggest tropical rainforest - as well as being the world's largest river basin. You'll probably have heard some shocking facts about how much of the Amazon forest is being cut down - the latest figures say three football pitches disappearing per minute. But amazingly, more than three quarters of the Amazon is still intact. So we want to focus on how we're helping save what's left of this vast and vital natural treasure-trove.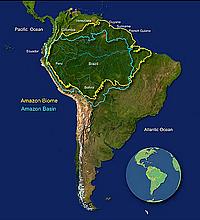 A healthy Amazon is clearly a good thing…

Good for wildlife - half of all species on Earth are found in tropical rainforests. The Amazon contains a third of those forests. And it's likely there are lots more species still to be found there.
Good for people - as well as its vast stores of valuable natural resources, the Amazon is crucial for stabilising global climate and controlling climate change.
So it's obvious everyone should be protecting the Amazon, right? Trouble is, as usual, the environmental issues can't be easily separated from economic and political ones.

We've found the best way forward is to work closely with local communities, governments and industry to create constructive, smart solutions that help both people and nature thrive in the Amazon.
What we're doing in the Amazon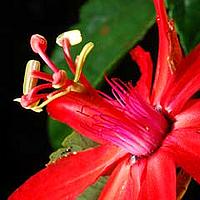 The next five years are crucial in the Amazon.

We're determined to help protect large enough areas of the Amazon forests to preserve most of its species and natural resources, and see that it develops sustainably for the benefit of its people and the planet as a whole.

And you can help right now... For example you might have heard of our high-profile collaboration with Sky on the Sky Rainforest Rescue initiative, which aims to protect one billion trees in the state of Acre in the Brazilian Amazon. It's just one of many ways you can help us save this precious forest for future generations.


You can…

Sponsor an acre in Acre
Adopt a jaguar
Choose forest-friendly FSC wood goods
Donate to WWF


More Amazon facts

The Amazon region takes up most of the top half of South America - spreading across Brazil, Bolivia, Peru, Colombia, Ecuador, Guyana, Suriname, Venezuela and French Guiana.
It's home to hundreds of thousands of species, including threatened and endangered animals like jaguars, harpy eagles and pink river dolphins.
The Amazon is also the world's largest river basin - and the source of 15-16% of all the water that flows into the sea from the world's rivers.
More than 30 million people live in the region today - most are in large urban centres, but almost all depend on the Amazon's ecosystem for food, shelter and livelihoods.