Sky Rainforest Rescue
The Sky Rainforest Rescue project, launched by Sky and WWF in 2009, is helping to protect the rainforest by saving one billion trees in Acre, north-west Brazil.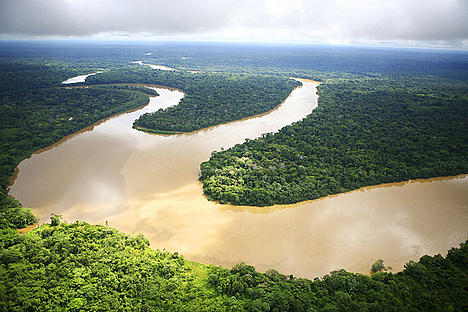 Breathtaking, isn't it? Home to 1 in 10 of all the wild species on Earth, the Amazon is a unique and irreplaceable ecosystem. But unfortunately, this beautiful tropical rainforest is in real trouble – and what happens there affects all of us.
What's the problem?
Well, think about the size of a football pitch and multiply that by three. That's how much Amazon rainforest is being cut down every minute of every day.

Why is this happening?
The Amazon rainforest provides resources and performs functions that all of us – people and wildlife, locally and globally – depend on every day. But unfortunately, it's often been more economically viable for people to cut the forest down rather than keeping it standing.

So how is Sky Rainforest Rescue helping?
Our aim is to help protect one billion trees in a state called Acre in north-west Brazil. We're working with local people there in three key ways that reduce deforestation by helping families make a fair and sustainable living.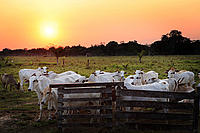 Finding sustainable alternatives We're working with farming families to create sustainable alternatives to clearing forest for crops. That means giving people the agricultural and financial support they need to make a fair living without cutting down trees.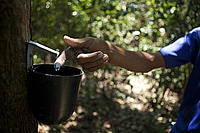 Making forest-friendly products more profitable We're helping make forest-friendly products – like rubber, berries and fish – more profitable by improving processing methods and seeking out new market opportunities. This way, people can earn a good living that doesn't resort to damaging the forest.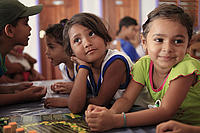 Working with schools We know that the first step towards solving deforestation is to understand it. That's why we're also working with teachers and school children in Acre to help teach why rainforests are important and how they can be protected.
What happens in Acre is affected by economic trends across South America. So funds raised through Sky Rainforest Rescue also support WWF's wider work with governments, businesses and banks to influence the big decisions that create deforestation, like agricultural policies, and infrastructure development.

Here's a quick overview of what the Sky Rainforest Rescue campaign is all about:

If you're not involved yet, join us or make a donation: together, we can help protect the Amazon we all love, working hand in hand with the people who live there. You could even follow our Sky Rescue Rainforest Ambassador Lily Cole's footsteps and upload a hand heart photo of yourself to show others that you love the Amazon too.
For all the latest news and further information on the project, take a look at the Sky Rainforest Rescue website, or our Facebook and Twitter pages.